I am absolutely honoured and delighted to introduce Burble Baby as my main sponsor for Britmums Live 2015.  When Karen, Mumpreneur and Business Owner contacted me to discuss a sponsorship arrangement between Zena's Suitcase and Burble Baby I knew this was a brand I really wanted to work with.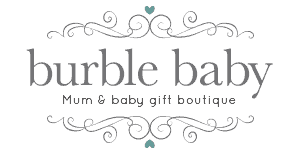 Karen launched her quality gift brand in September 2014, and is rapidly going from strength to strength.  I love supporting new ventures on Zena's Suitcase and I'm really excited to be working with Karen over the coming months.
It was obvious to me to introduce Burble Baby with an interview from Karen about her journey so far in her own words.  I feel inspired by her drive and determination, and I hope you will too if your thinking of starting up a business of your own.
What inspired you to set up Burble Baby?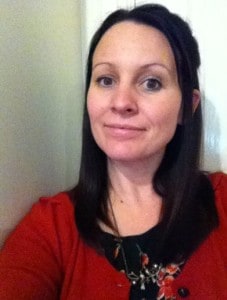 My own burbling babies were definitely the main inspiration and muse for Burble Baby! I've always wanted to strike out on my own and had a few ideas that have never got past the business planning stage, but the idea for Burble Baby began to crystallize when Eliza (my youngest child, now 1 year old) was just a few weeks old. We actually took a trip to the Manchester Baby & Toddler Show and it was there that I was inspired by lots of new businesses operated by women, marketing their products to mummies and daddies in a way that meets their needs.
My research told me that when it came to buying gifts for new mums, babies and expectant parents, most people wanted to buy something that was quality, thoughtful and different from what can be bought on the high street, they wanted the gift to be a symbol of their love for the new parents and baby.
Burble Baby is all about beautifully presented and thoughtful gifts that give delight to the recipient, as well as to the person giving them. We aim to make the whole gift buying experience a pleasure, whether it be browsing through our eclectic range, the easy peasy ordering and gorgeous gift wrap, or the speedy and tracked delivery for convenience and peace of mind
What did you do before setting up your business, did it help you with getting Burble Baby started?
My background is in retail, marketing and sales across a broad range of leading brands ranging from fashion to health care. My experience has certainly helped me research, progress and now execute my business idea. However, I would also say that having the passion and belief in the idea are just as important as the skills to implement the idea.
What tips would you give to other parents thinking of starting their own business?
Research, research and research! Listen to your market. Invest in a good coffee machine. Keep looking to the future.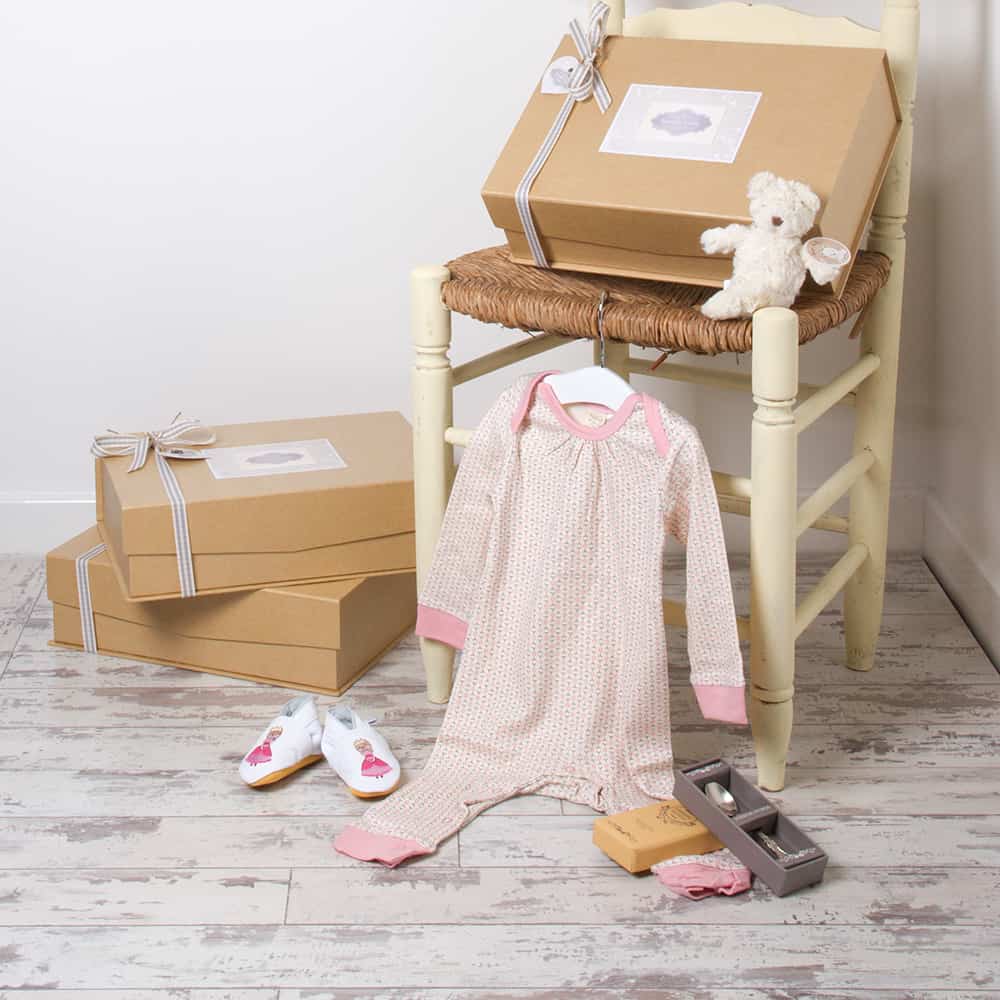 How do you manage a busy family life around starting a new venture like this?
I was lucky to have a very sleepy baby that slept lots early on in the process allowing me to crack on and work, plus having the 2 boys at school helped enormously. Having said that, most of the work I do now is in the evening when they're all fast asleep (hmm, not always!).
The business model I have also means that the storage and processing side of the orders is handled by a third party, enabling me to concentrate on the strategy, buying and marketing side of things. I have a very supportive husband too who will do the middle of the night get ups with the baby if I've had a particularly late night!
What's been your toughest lesson so far?
Trial and error are part and parcel of any business in seeing what activities work well with your audience and market. Inevitably, some activities haven't worked quite as well as anticipated, and when it's your own cash you're dealing with, it can be a bitter pill to swallow! I'm learning quickly to dust myself down and move on, shrewder and wiser!
What's the biggest perk of starting out on your own?
It's a cliche, but the flexibility is the best part of starting out on your own. I can work from home which is perfect for my needs at the moment as it means I can fit it in around school runs, baby activities, naps and after school activities, oh and the multitude of household chores!
What's coming for Burble Baby in 2015?
We've just revamped the website making it even easier to navigate and find the perfect gift for the burble baby or new mum you're buying for.
On the back of the increasing trend for expectant mums celebrating their impending arrival with family and friends, we've also just launched a new Baby Shower service to help customers organise, set up and host their own brilliant baby shower or baby sprinkle celebration.
We have a wish list facility and can help customers organise beautiful, thoughtful and unique gifts that Mum To Be will actually Love. We'll also beautifully wrap the gifts and ensure they are delivered to the venue for the event. Plus, if the value of the order is over £150, we'll give mum to be a free gift worth £45.
To help make the celebrations extra special, we've a new Party Box that includes Vintage inspired party decorations and all the essentials to make the venue beautiful.
A range of new party favours for the baby shower guests are also available to order to finish off the celebrations with panache!
For more info on the service please read this page on the site:
https://www.burblebaby.co.uk/Burble-Baby-Showers.htm
Thank you Karen for such an honest and inspiring interview and for choosing to sponsor me for Britmums Live 2015!  Watch this space readers to find out what Karen and I have in store over the coming months.