We were all really excited about being invited to the In The Night Garden Party back in April, as not only did this mean hanging out with Upsy Daisy and Iggle Piggle but it also meant a trip to CBeebies Land at Alton Towers Resort.  You already know that we love a good day out, it keeps us parents sane and the kids happy and most importantly saves on tidying up at home so we really couldn't wait for party day to arrive.
It's no secret on this blog what huge fans we are of CBeebies, so we were really hoping that CBeebies Land was going to be pretty epic.  After spending the morning at the party and fuelling up on sausage rolls and birthday cake, we were free to go and explore.  As we made our way towards the entrance the news that there were already an hour's wait to join some rides made it's way through the party goers like a game of Chinese whispers.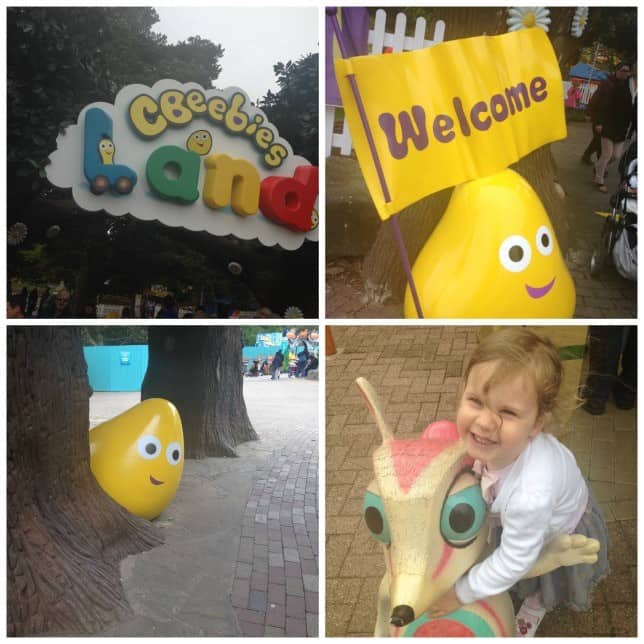 Now, it was a Saturday afternoon but I wouldn't describe the park as particularly busy so I was curious about what was creating these long queues.  As we walked around CBeebies Land, it became obvious what the problem was.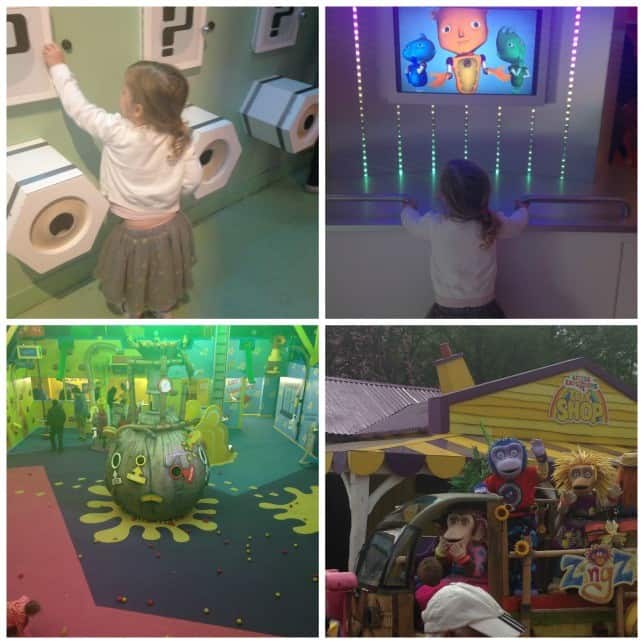 There aren't enough rides!  Kids love rides, and want to go on the Postman Pat cars and the new Octonauts rollercoaster more than they want to visit Mr Bloom's garden.  So all the rides were heaving and the other activity based areas were quiet in comparision.
The park itself was really well done, with all your favourite CBeebies characters being paid homage too.  The Something Special Sensory Garden was lovely, Mr Bloom's garden was a great show but kids expect rides and there just wasn't enough of them to handle the parks capacity.
We gave the funhouse a go, as it didn't have a long queue, but unfortunately it didn't go so well and Princess got upset and we had to leave.  We got separated and not one person tried to help this poor little girl find her Mum.  I was really disappointed and it was difficult to enjoy it after that.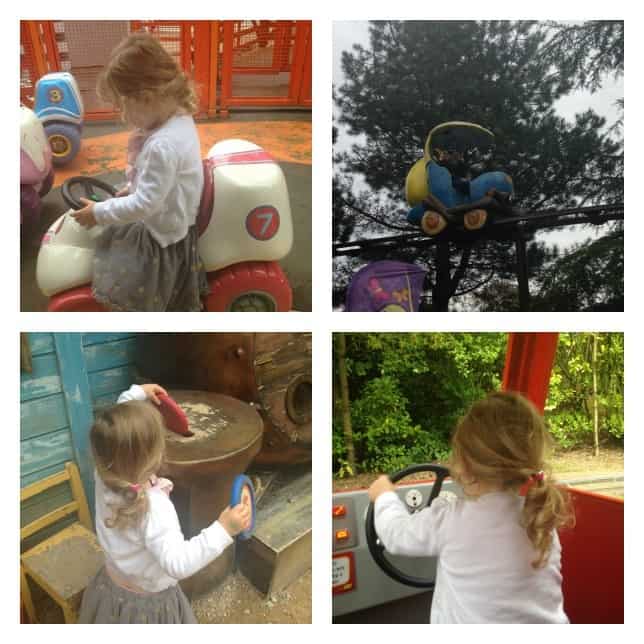 We did all have a lovely time exploring CBeebies Land, but we didn't go on all the rides as Princess isn't the most patient of 3 year olds.  There were activity stations in the queues to keep the children entertained while they were waiting, but no one wants to spend an hour in a queue on a fun day out, right?
We missed out on the In The Night Garden Ride and the new Octonauts Rollercoaster just because the waiting times were too long.  It was handy to have the times for each ride to show you how long you would be waiting if you joined the queue, but the whole point of going is wanting to enjoy the rides, not give them a miss because you'll be waiting forever!
Sadly, I really think Alton Tower Resort and CBeebies Land have missed a trick here, it could be such a great attraction with a huge variety of rides for small children, but instead it felt like it had been thrown together without much thought.  The rides they had were a bit samey, the space wasn't well used and did I mention the queues were just too long!
Of course, Princess had a good time and enjoyed what she did do, but it isn't a theme park we are going to be rushing back to anytime soon.  Sorry CBeebies Land!
We were provided with complimentary tickets to Alton Towers Resort, but all views and opinions are my own