Sometimes Princess and I like to sneak of and get a few hours to ourselves.  She really benefits from having one to one time away from her little sister.  She has really struggled with her jealousy being only 3, so having time with just Mummy helps her feel more secure.
A little bird told us that there was a new film out.  I think it's called Minions, or something like that.  Have you heard of it?  Tesco seemed to have and had a whole weekend devoted to it.  We decided that was where we would be heading to find out some more and see what fun was cracking of in store.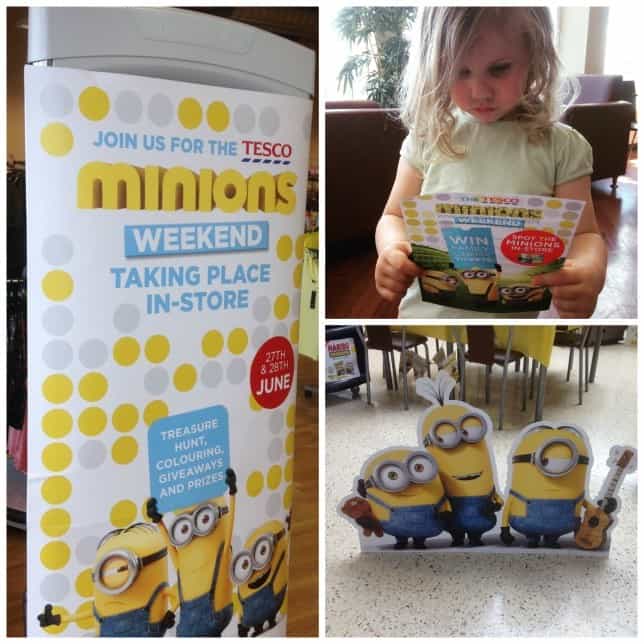 Princess really loves these cute yellow dudes, so when she saw they were camping out at Tesco she suddenly decided she liked shopping.  There was lots of fun to be had.  There were people dressed up all over the store, and the kids could join in with face painting too.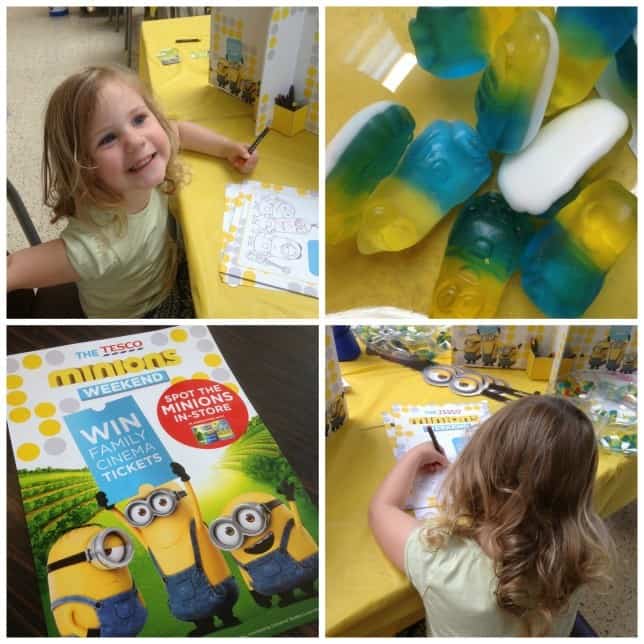 Princess pulled up a chair and got stuck in with some drawing, and helped herself to a few sweets at the same time.  The minions had also been busy baking.  They'd made some cake, and of course it would have been rude not to try it.  I can tell you on very good authority that Minions Cake is very good indeed!
Once we'd taken advantage of the Minions snack station, it was time to be off round the store trying to track down the Minions to be in with a chance of winning a family cinema ticket.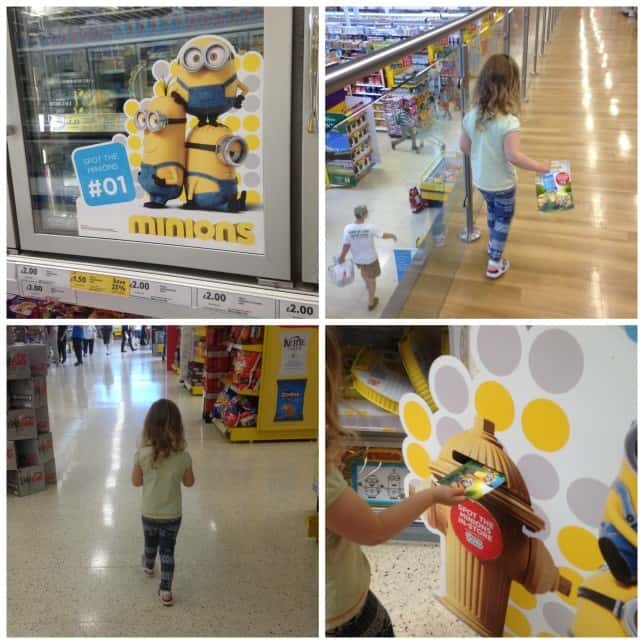 Princess was off like a rocket, desperate to crack the clues and find out where her little Minion friends were hiding.  We hunted in the frozen aisles, scoured the suncreams and rummaged through the sweetcorn until we found them all.
Princess very proudly dropped of her Minions competition entry in the box after all her hard work hoping she would be in with a chance of winning.  She had a great morning, and it definitely made shopping a whole lot more interesting for her.
Tesco have a great range of Minions Toys in store at the moment, which Princess definitely had her eye on.  They will definitely be on her wish list, especially after we go and see the film!