Blogging has played such a huge part in my life for the last 2 years, I really wanted to mark it's significance and celebrate it here on Zena's Suitcase.  It has given me an outlet for my creativity, that had previously been crushed by the day job.
It's given me and my family some lovely experiences like our many visits to Drayton Manor Theme Park, fantastic blogging events and visiting new places like York and Liverpool.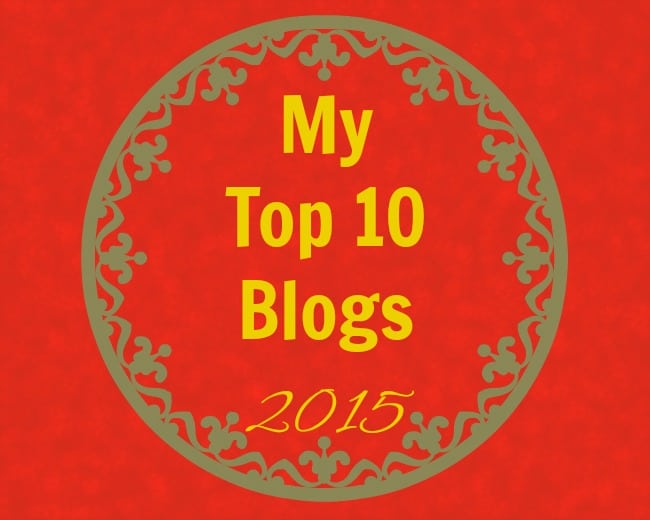 Not only have I enjoyed writing my blog, but I've also throughly enjoyed being apart of the amazing blogging community.  I love how bloggers support one another and inspire themselves and others to share a better life with their families and friends.  The internet needs people like this to make the web a fun and creative place for people to enjoy.
It is these people I want to celebrate today.  I wanted to write a Top 10 list of blogs, and I would like to invite other bloggers to take part.  There are many awards ceremonies and honours out there for bloggers, but we should also celebrate ourselves and be proud of our achievements, whether we have an award or not.
My Top 10 Blogs of 2015 are those that I feel bring me positive inspiration, for the purposes of this post I will call them my favourite #postivebloggers.  They have written posts over the year that have resonated with me, inspire me or generally brighten my day.  I enjoy engaging with them on social media and I have also enjoyed watching their blogs grow and achieve great things.
I know you're desperate to know who I've picked, so without further ado, here's my list (drumroll please!):
My Top 10 Blogs Of 2015
So that's my top 10 blogs of 2015.  It is my own personal list and is meant as a celebration of #positivebloggers on the internet.  I could have added another 10, but instead I would like to invite other bloggers to take part and share their top 10 blogs of 2015.
If you would like to take part, all bloggers are very welcome. I would love to see my top 10 bloggers share their lists (and please do not feel you need to include me!) and see what blogs have inspired you in 2015.
If you would like to join in this end of year celebration of bloggers, it would lovely if you would mention you were inspired my my post and pop a link in to Zena's Suitcase.  I will of course visit your post and leave you a comment.
If you tag me on social media I will be happy to share your post and continue the celebration of #positivebloggers for 2015.
Happy Christmas!