If you are a parent and you get chance to see one film in 2016 make it ROOM from Studiocanal released on 15th January.  Based on the novel of the same name by Emma Donoghue, this powerful story about the strong bond between parent and child will leave you inspired with its touching performances and powerful storyline.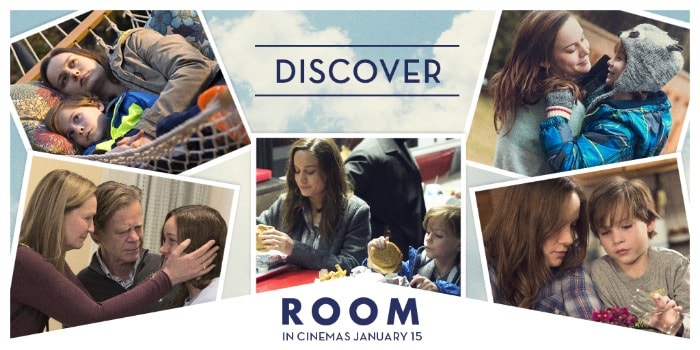 About ROOM
The mother (Ma) and her son (Jack) have been living in a room unbeknown to the outside world for years.  Ma wants her 5 year old son Jack to experience climbing in the trees, playing outdoors and everything the world has to offer, but for that to happen they need to escape.
POWERFUL AND HUGELY AFFECTING. DON'T MISS. – Heat
When you've been living in a 10 foot square room all of your life, the world is a pretty scary place.  It takes more than a little getting used to when you are just 5 years old.
If you like your cinema a little less sci-fi than Star Wars I think this film is going to be worth getting a babysitter for.  It's bound to leave an impression on you as it unravels the trauma of being kept in captivity and how the human spirit can prevail.
In the meantime here is a taster of the film, which is set to be one of the best to hit the cinemas in 2016.  It's already received 3 Golden Globe nominations for Best Drama, Best Actress and Best Screenplay and it's only the beginning of the awards season.
ROOM Giveaway
To celebrate the release of ROOM, Studiocanal are offering Zena's Suitcase readers the chance to win an exclusive bundle of film merchandise.  I'm delighted to be able to offer readers the chance to win the following: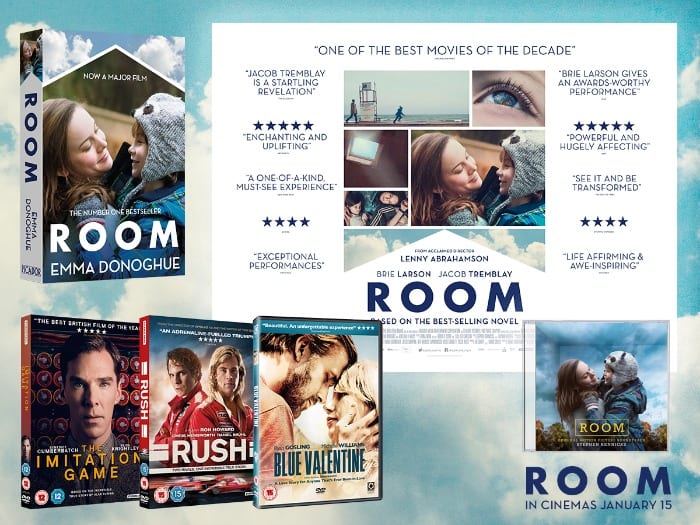 If you are a film fan and would like to be in with a chance of winning this great prize all you have to do is complete the rafflecopter below.  There are lots of chances to enter and the more you complete the greater your chance of winning.  Good luck everyone!