This week I'm sharing one of my favourite photo's from the weekend.  We haven't done a huge amount as Daddy has had to work, but the girls and I popped out for lunch together on Saturday.  I love this photo of Little Pudding peering at the camera.  I'm just a bit of a sucker for those eyes.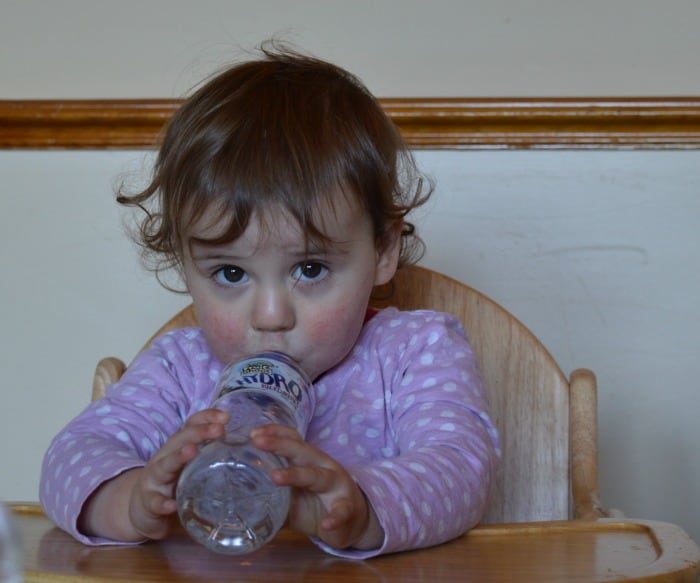 If you follow me on Instagram you will might have seen the after shot of what a toddler looks like after tucking into 3 courses at Brewer's Fayre.  She really enjoys her food, she enjoys eating it, wearing it and throwing it.  It has so many uses!
If you missed last weeks photo, you can click here for a peek.