It's been a quiet weekend here at Zena's Suitcase.  The weather has been awful so we didn't get out at all on Saturday.  The girls really felt it though.  Princess kept asking when we were going out, but unfortunately I had a date with 3 bags of laundry that I couldn't out off any longer.  
By Sunday, both the girls were chomping at the bit to get out.  We had the grandparents over and went for a Sunday lunch at the local carvery.  Afterwards we headed to the local animal shelter to see the cats and dogs.  We were really hoping to see the rabbits, but the area that they normally live in was under construction.
After the grandparents had left we took the girls to the park, to burn off that last little bit of energy they had.  Princess has got so much braver at climbing, and with some encouragement is taking on more and more difficult apparatus.  I love this close up of her getting to grips with the climbing frame.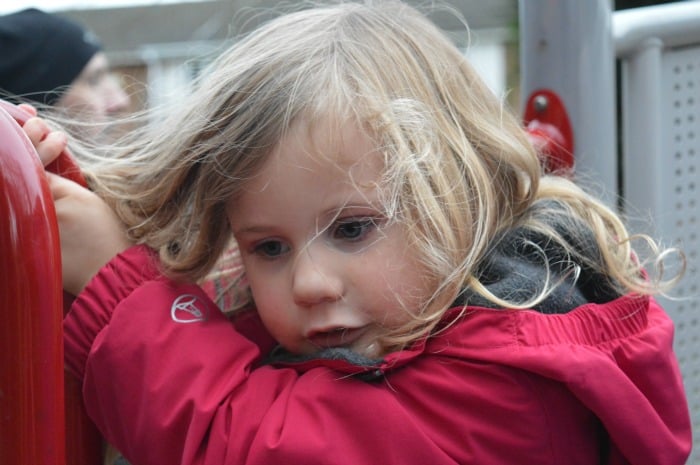 If you missed it you can catch up with last weeks photo here.