Hello Zena's Suitcase readers.  I have to apologise for the radio silence on the blog this week but I am currently with my son in New York.  You might have caught up with some of my posts on my social media channels.  Pop over to my Instagram feed to catch up with more of our trip.
It's been a hectic few days and our feet are very sore.  We have managed to cover a lot of ground in the few days we have been here and I'm looking forward to sharing our experience with you over the coming weeks.
In the meantime here's one of my favourite moments and picture from our time in New York City.  This is the view as night fell over New York from the Top Of The Rock.  It was stunning and both of us really enjoyed our experience which made it even more special.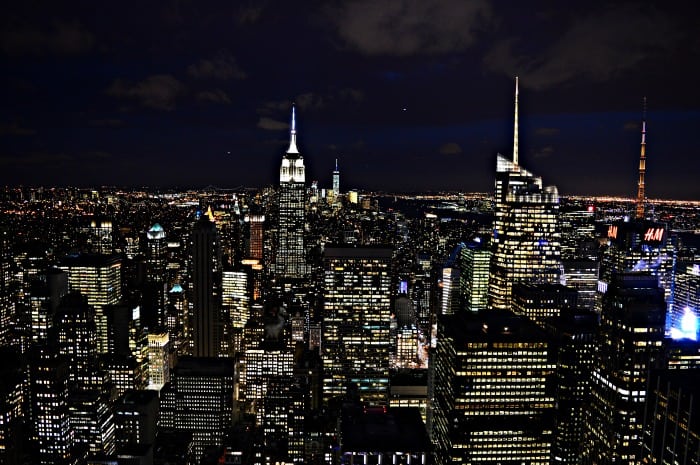 If you missed last weeks photo, you can catch up with it here.