Geronimo Festival first made an appearance on the scene in 2015.  As I follow a lot of other bloggers, I saw lots of people sharing their fun experiences of going to the festival and it left me feeling a little bit jealous.  Geronimo Festival looked exactly like the sort of experience I would like to share with my family.  Well, I'm delighted to announce that we have been chosen to be Geronimo Festival Ambassadors for 2016 and that we are going to be enjoying the Geronimo Festival experience for ourselves.  We cannot wait!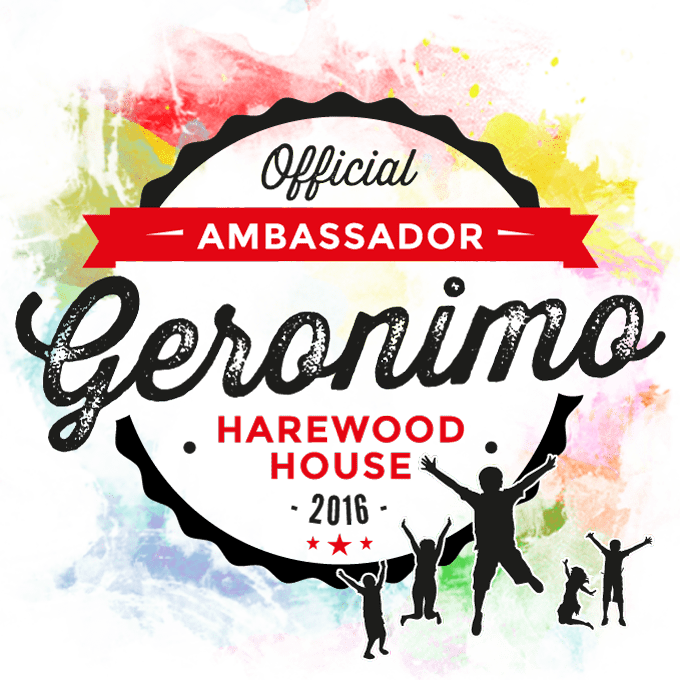 My daughters are so excited about this, and we have been talking a lot about the things we would like to do together at Geronimo Festival.  Princess, who is nearly 4, loves being outside and having fun.  So many things have caught her eye about this event, but I've tried to capture the things she wants to do the most.  She would love to do everything, but I asked her to pick out her favourite things to share with you.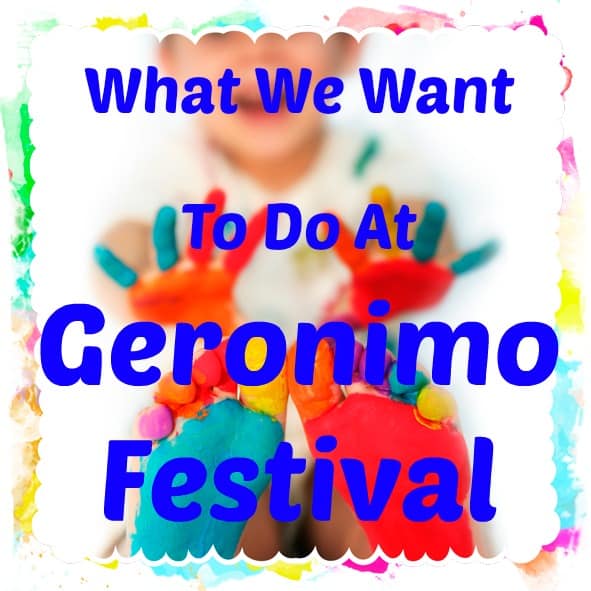 Things A 4 Year Old Wants To Do At Geronimo Festival
We will be joining Geronimo Festival when it visits Harewood House in Leeds for 1-2 May.   Don't worry if you went to Geronimo Festival at Tatton Park in 2015, it will still be at the site in Cheshire on 29-30 May.  There is an amazing line up planned that promises fun and adventure for all 2 – 12 year olds.
Visit Mr Bloom
At the top of Princess's list is seeing Mr Bloom.  Mr Bloom is returning to the Geronostage Zone with fun filled veggie stories, plenty of games and lots of nursery rhymes and songs to keep my daughter and all the other Geronomites entertained.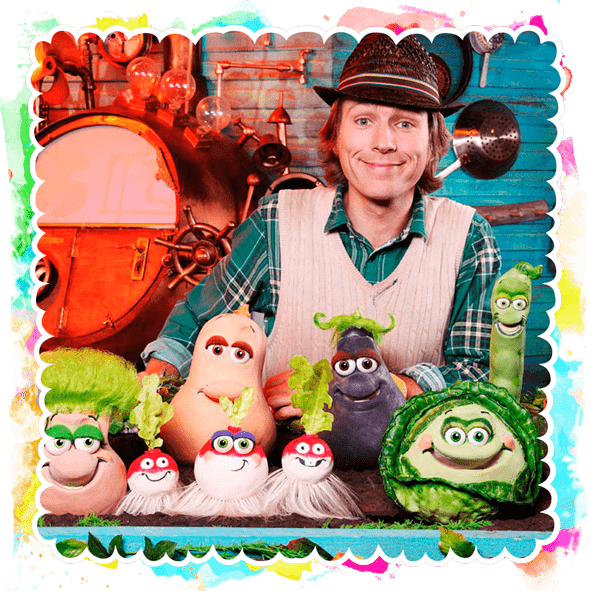 See Justin Fletcher and the rest of the CBeebies Gang!
Justin Fletcher is a huge hit with both my daughters.  They love Justin's House, Gigglebiz and of course, Something Special.  They will both be looking out for a sighting of him or Mr Tumble.
A little bird has told us that Cook and Line are going to causing mischief at the Geronimo Festival this year too.  We are huge Swashbuckle fans and Princess will be keeping her eyes peeled to see what pirate adventures they get up to.
 Go To The Frozen Sing A Long
Now, we don't call our daughter Princess for nothing.  She is a huge fan of all things Princess like, and an even bigger fan of Frozen.  When she heard there was going to be a Frozen sing-a-long she made me add it to the list.  I can see her wanting to dress up too!  Princess dresses go with wellies, right?
Do Some Crafts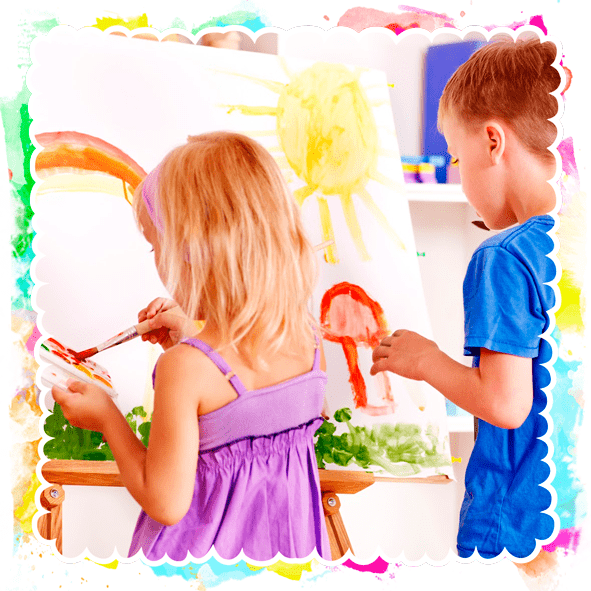 My children both love getting crafty and painting things.  Geronimo Festival has got it all covered in the Funky Junk Zone.  There's something for kids of all ages from painting cars to hair braiding.  I think there will be some face painting going on in our case, along with some totem pole making perhaps.  It all sounds a lot of fun.
Make Mudpies and Fairy Potions
When I told Princess she could make mud pies and fairy potions, her little eyes lit up like Christmas had arrived.  We will definitely be heading to the magical Woodland Zone in search of the wizards and perhaps a bear or two.  We're not scared either Geronimo!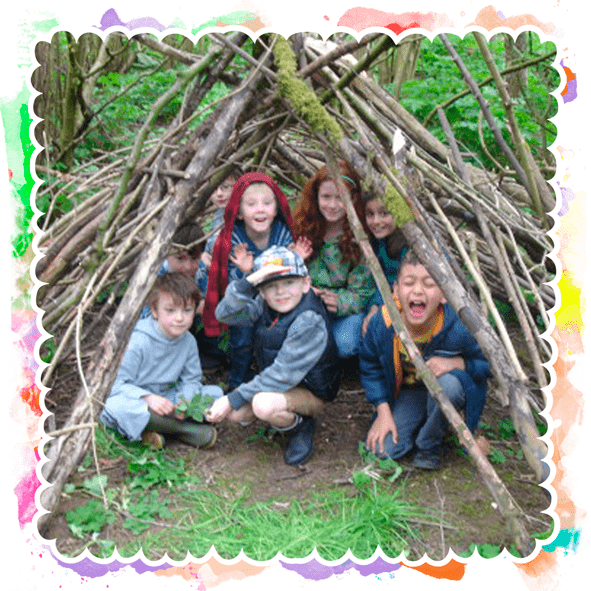 I suspect that we will also end up in the Circus Zone and at some point we will also catch one of the fantastic theatre shows.  It really is going to be one of the most brilliant days.  I can see our biggest challenge is going to be getting the girls to come home at the end of the day!
Why don't you pop over to the Geronimo Festival website and ask your little one what they would like to do?
Geronimo Festival has also announced a special partnership this year with Cancer Research UK Kids & Teens.  They will be helping to raise funds for this important charity that researches cancers that children, teens and young adults.  Just another great reason to go along and enjoy this amazing family festival.
As a part of being a Geronimo Festival Ambassador we will receive a complimentary  family ticket to attend the event.