Nappies are an interesting thing aren't they?  They are a bit like bank accounts in some ways.  Bear with me, and let me explain.  We find some nappies we like and our baby or toddler seems to get on with and we rarely change to a different type or brand.  That's OK, but does that mean we are missing out on finding a great nappy for our children?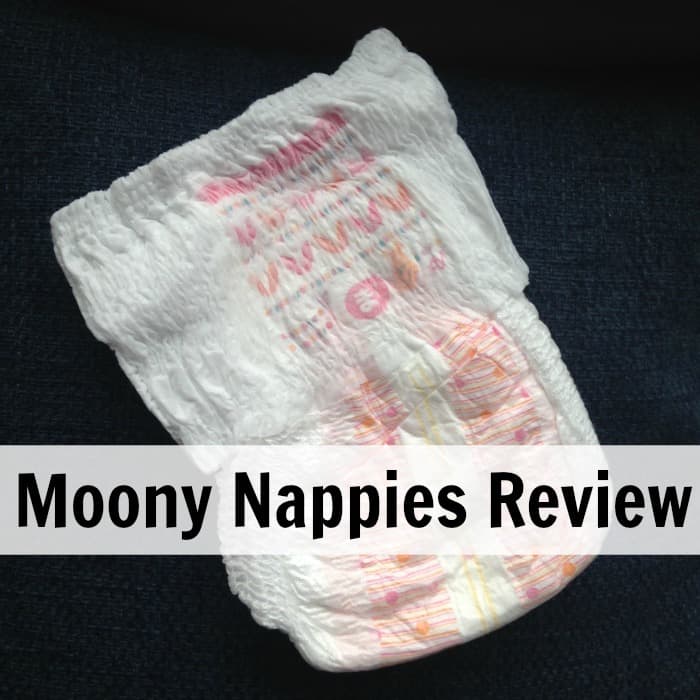 Moony Nappies Review
I was contacted to see if I would like to review Moony Nappies and I have to be honest, at first I was quite sceptical.  The nappies have a strange name that have some rude connotations in the English culture so I didn't warm to the idea straight away.  I'm also not familiar enough with Japanese culture to know how they manufacture nappies and what is important to their family market.
Once I read the product description of Moony Nappies I felt a lot happier and I agreed we would try them out.  Here's what the manufacturer have to say about their nappies:
They have a 3-D processed wavy inner lining, so they have a superb level of breathability and can give out heat from baby's urine very quickly

Wetness indicator on all sizes 

Moony nappy's inner lining is made silky soft, the nappies are suitable for babies with very sensitive skin

Outer sheet is very soft, this feature provide all Moony nappies a superior flexibility which could fit baby's different shapes more easily

Super Thin Design
Do Moony Nappies Fit Well?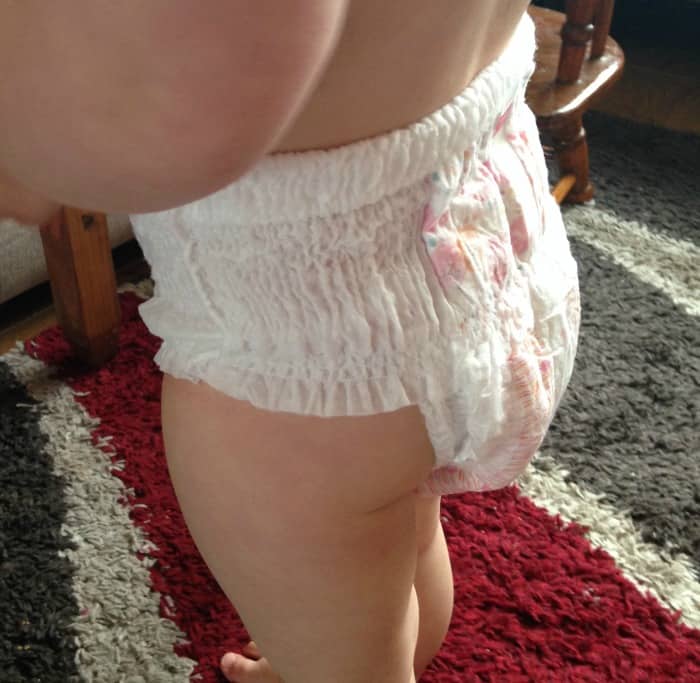 Children become more aware of how comfortable they are the older they get and our toddler will express very clearly if she is not comfortable in what she is wearing.  We introduced her to the Moony Nappies and we were all impressed with how well they fitted.  They were really soft too.
The size we were sent was like a pull up pant design, so this was new to us as we are not quite at that stage yet.  Little Pudding is very interested in toilet habits and copying her sister so we didn't see any harm in her wearing this style, but wondered how effective it would be against leaks.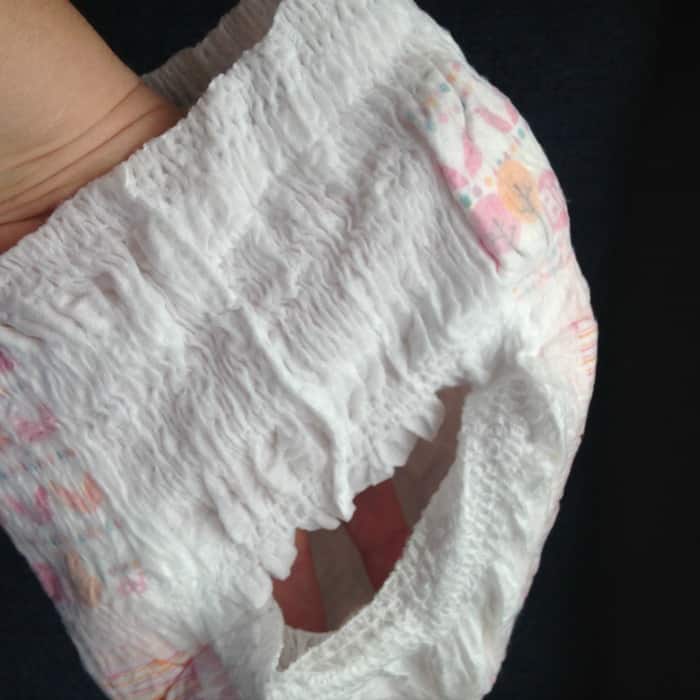 Because of this soft wavy lining they fit really well in all areas.  We have come to really like using them and so has Little Pudding.  In fact she was shown her regular nappy as Daddy went to put it on her for bed time and she shook her head quite ferociously until the new Moony Nappy was used.  She was clearly showing her preference for wearing them and that was only after one nappy!
We have been using them regularly and are finding she is getting on well with them in terms of how they fit.  There are no red marks on her skin and we haven't experienced any kind of reaction changing to these nappies.
How Effective Are Moony Nappies?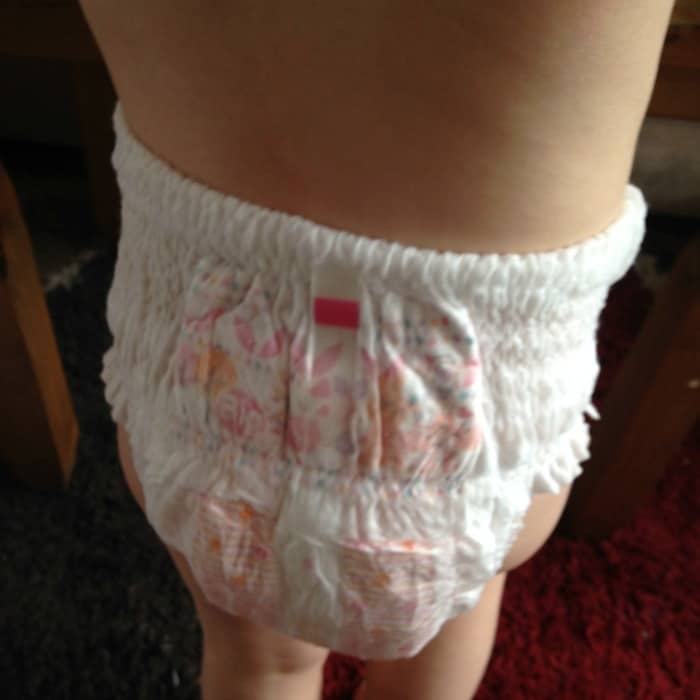 Being a comfortable nappy is one thing, but are they up for the job of containing everything that comes out of a baby or toddlers bottom?
We have been using the Moony Nappies day and night and have found them really effective.  They have a wetness indicator that show when they are full of urine.  They also deal with poop well too.  We haven't experienced any explosions, but I couldn't comment on how they would deal with a small baby and some of the things they produce!
They have worked well through the night too and have not required changing until the morning.
Would We Use Moony Nappies Again?
We are seriously considering changing to this brand of nappies when our trial pack runs out.  As parents we think they are great and clearly our toddler has a preference for them too.  I'm really pleased that we were asked to try these nappies out, as I think we have discovered a product far better than the brand we were using.
If you are not happy with your current nappy brand, or are looking for something that offers your baby or toddler more comfort as well as effectiveness I would definitely suggest trying these for yourself and seeing how you get on.  I'd be really interested in hearing your experiences in the comments below.
We were provided with a pack of Moony Nappies in exchange for this review but all thoughts and opinions are our own. This post contains affiliate links