This week, me and a group of lovely bloggers were dragged kicking and screaming to the Thorntons Factory in Derbyshire.  Imagine spending the whole day at Thorntons talking chocolate.  Doesn't it sound painful!Not only were we subjected to learning all about making amazing quality chocolates, we were forced to taste them straight off the production line.  There really is nothing worse than freshly made chocolates.  You really don't want to have to go there!
If that wasn't bad enough we were all donned in white gowns and dodgy hair nets so that the rest of the blogging community, and anyone else who wanted to take a look, could have a bit of a giggle at us.  I couldn't deny you the orange hair net so here it is…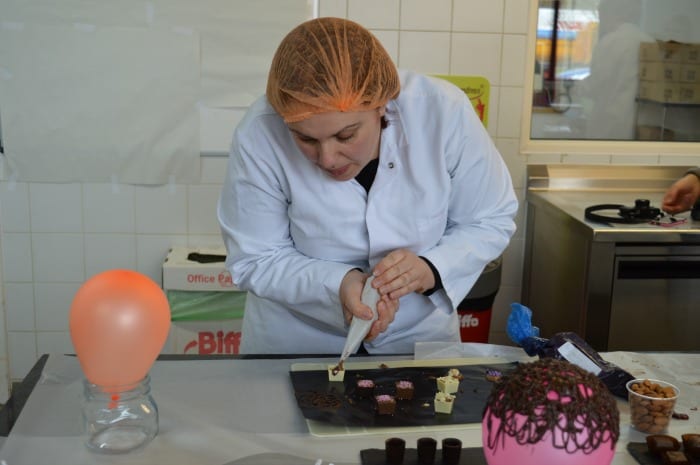 Happy Mother's Day
Last week's photo is right here if you'd like to take a peek.