I was recently introduced to JJ Park on twitter and fell completely in love with the children's clothes on her website.  They looked perfect for my daughters.  JJ Park prides herself on offering children stylish clothes, that also tick the boxes of functional and practical too.  As my children are 2 and 4 years old, I am very much in favour of all these boxes being ticked when it comes to their clothes.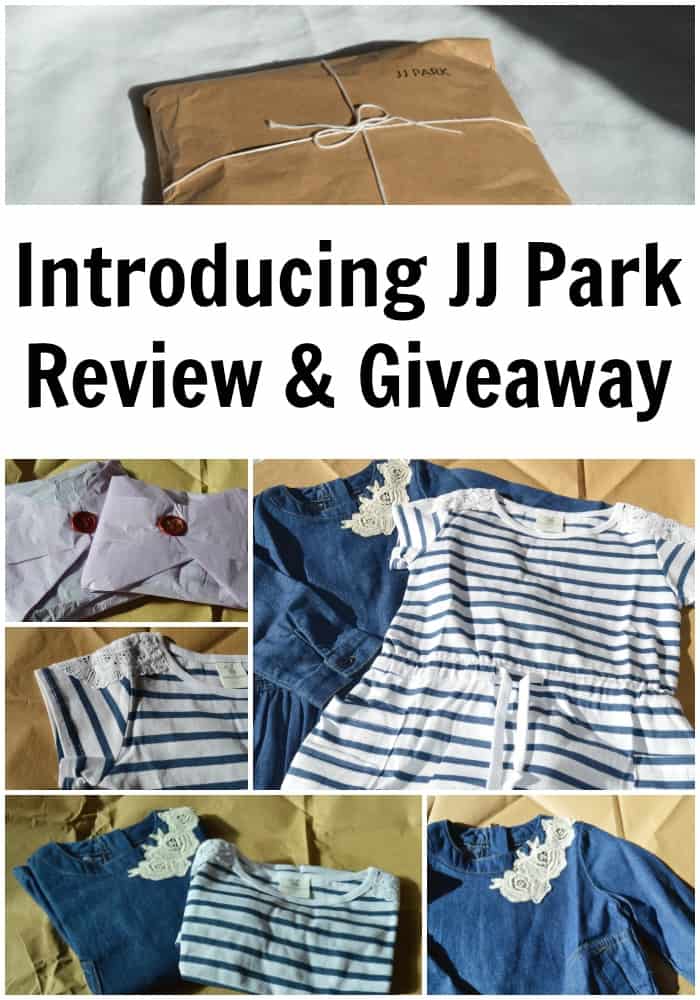 When JJ Park offered to send my daughters some dresses to review I was delighted.  They both really enjoy clothes.  My eldest daughter requests that she wears a dress every day, and I have to have a very good reason if she isn't able to wear one.
The dresses arrived in the perfect packaging.  It was stylish, yet understated and easy to recycle.  I love the JJ Park seal on the tissue paper, this is a sign of how much attention is put into choosing the perfect outfits for the website collections.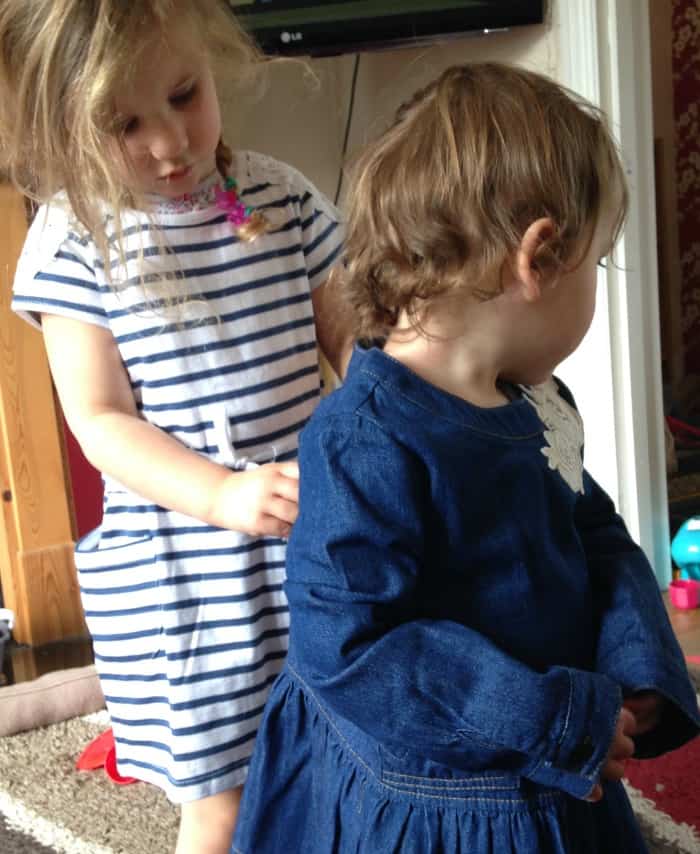 Both my daughters were keen to try on their new dresses, and I have to admit I thought they looked adorable.  I was drawn to both of these designs because of the lace detail they  had.  I thought it added something really unique to the look the dresses created.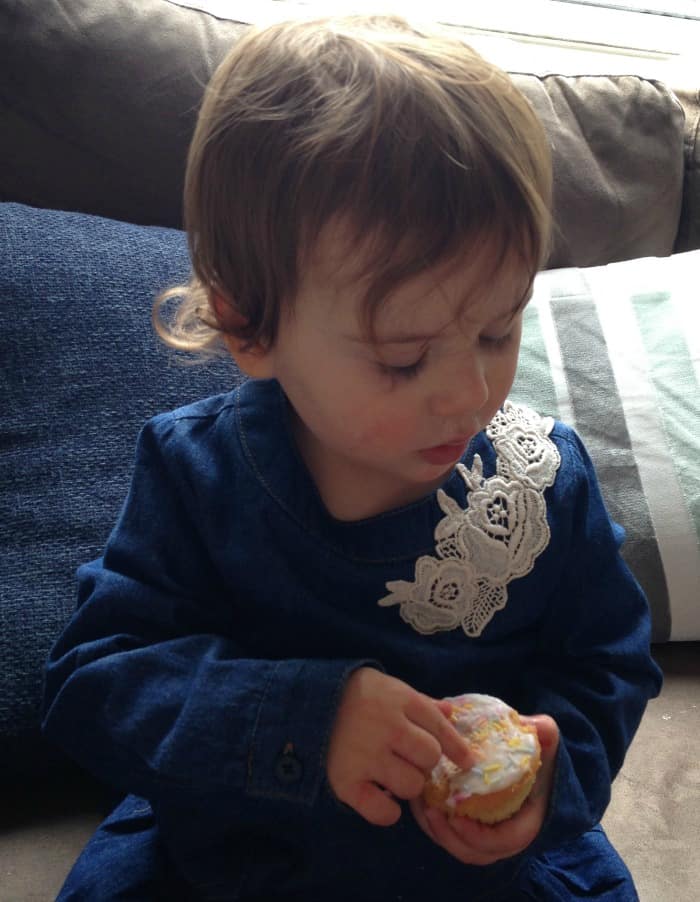 I was impressed with the quality of both the dresses immediately.  The denim dress was the softest denim fabric and very well made.  I find some denim outfits for children can be very stiff and uncomfortable on little ones, but not in this case.  The fabric was soft and flexible without compromising on the quality of the dress at all.
As well as the lace detail which I love, the dresses both have pockets.  I love this feature as little girls like pockets.  They can put all their treasures in them and it adds an extra detail to the design.  This dress also washes very well.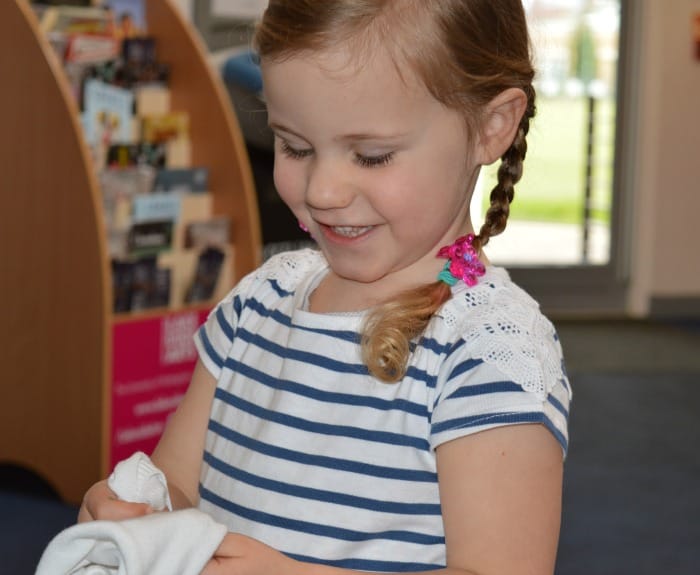 I have to admit I am totally in love with the stripy dress that my 4 year old was sent, and so is she.  The fabric is lovely and soft and it will be perfect for spring and summer.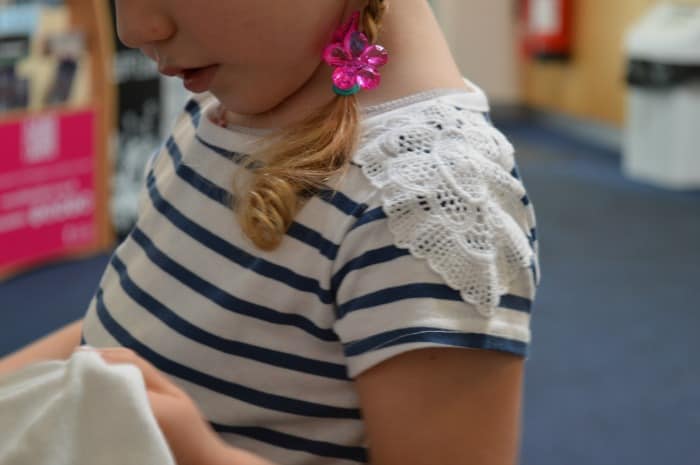 I love the lace pattern on the sleeves of this dress, it gives it that extra added style that just lifts the stripes and gives it a real feminine touch.
This dress works well teemed up with tights or leggings.  My daughter is incredibly tall so I think she will be wearing it with denim leggings a lot.
My daughter wore the dress when we were flying home from our recent trip to Fuengirola. She was more than comfortable charging around the airport on her Trunki and also very happy on the flight home.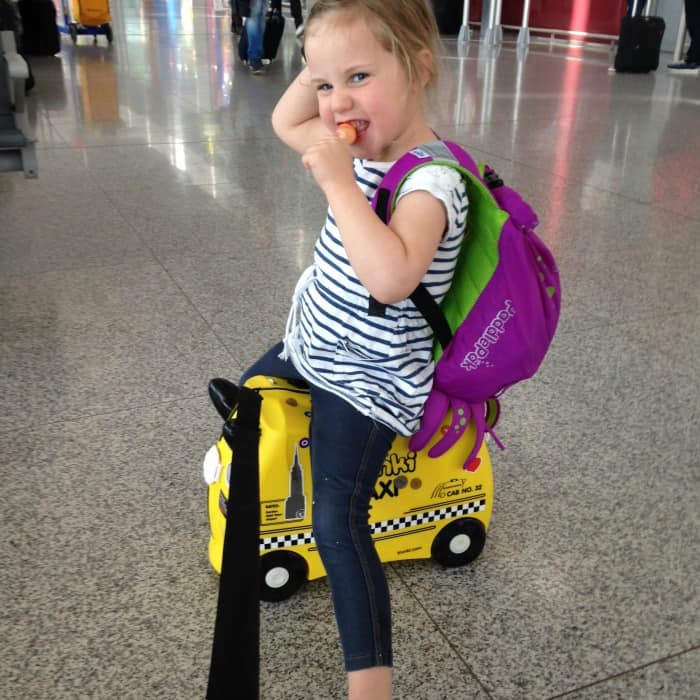 My only criticism of this dress is you have to keep an eye on the waist tie.  It's a cute detail but make sure you tie it up when the dress is washed so it doesn't come out.  I would also recommend not tumble drying it either, but apart from that it is gorgeous and we love it.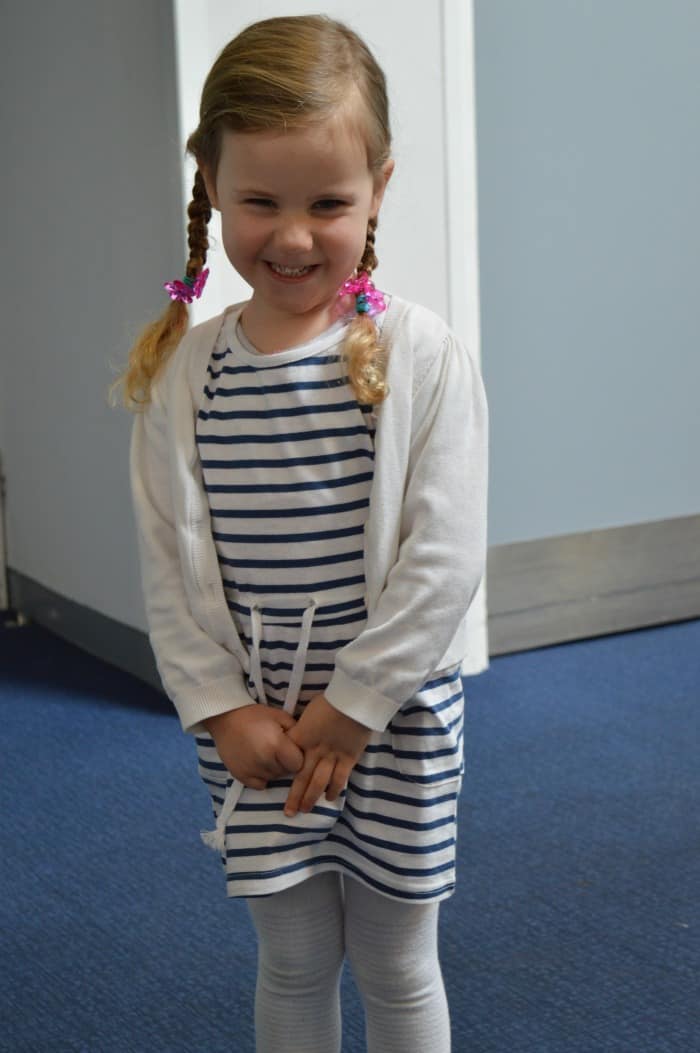 I am delighted to have been able to review these dresses as this is a relatively new online business from JJ Park.  She has been offering unique children's clothes since 2002 via her London market stalls and it is a delight to see these clothes now available on the web.
JJ Park Giveaway
To celebrate I'm delighted to offer a Zena's Suitcase readers a fantastic reader giveaway to get your hands on your very own JJ Park outfit and accessory.  Do pop over to the website and take a look at the designs, as you will not find these children's clothes in the usual Hight Street shops.
If you would like to enter the competition and support JJ Park then all I'm asking is for you to let me know what outfit you would like to win and to follow JJ Park's social media accounts.  There are also bonus entries to give you more chances to get your hands on this lovely prize.  Thanks so much for stopping by and good luck!
a Rafflecopter giveaway