We have been busy making Easter crafts and we thought we'd share our simple ideas for making things with children with you.  I hear so many parents struggling to find the time to do craft with children or lacking in inspiration but I want to encourage everyone to help get their children creative.
You only need a few things to have a craft session with preschoolers and toddlers and remember you are not after perfection.  As long as they are being creative and having fun it really doesn't matter what the end product looks like.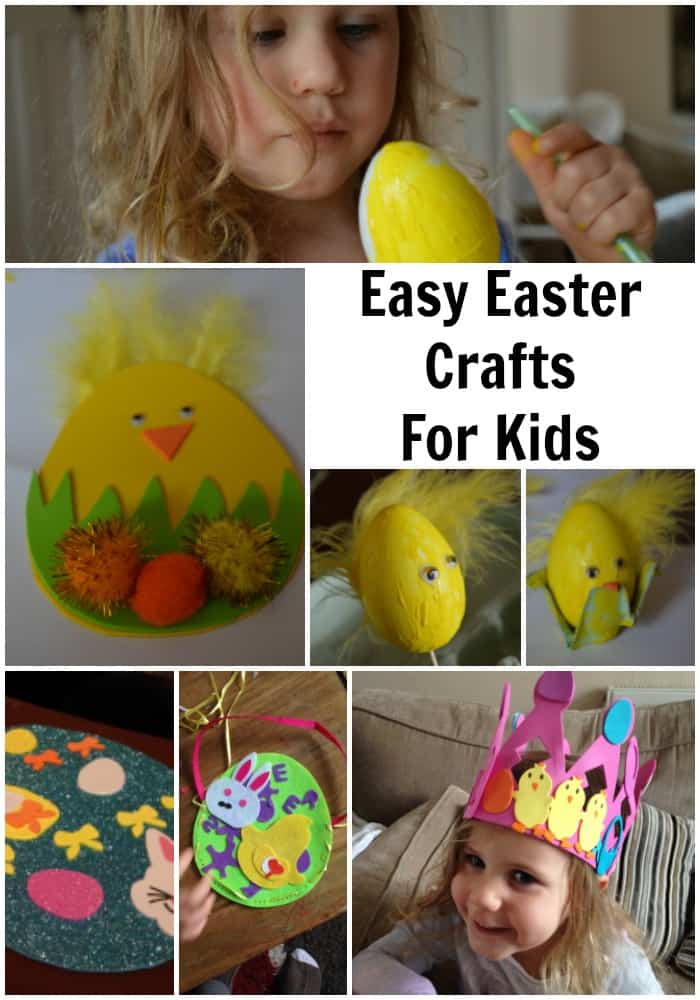 Here are some of the crafts we have been making together to give you some inspiration.
Easter Crowns
Required: Foam Easter Crowns and self adhesive foam stickers.
The girls both enjoyed this activity a lot.  We found some Easter Crowns in Pound World and bought some foam stickers to go with them.  The stickers that come in the pack weren't self adhesive so these extra stickers were worth investing in.


They decorated the crowns with the Easter foam stickers and were really pleased with their finished product.  This was a really low mess activity and perfect for a toddler and preschooler to do together.
Making Felt Easter Baskets
This was another set we picked up in Pound World.  This set came with enough supplies to make 3 Easter Felt Baskets.  It was a good activity for my preschooler to do as it included lots of skills like following instructions, sewing and sticking.
Making Easter Chicks 
We were sent a set of craft supplies from Minerva Crafts to help us with our Easter making activities.  It included foam and felt pieces, polystyrene eggs, Easter ribbon, feathers and pom poms for decoration.  I got my thinking cap on and with a touch of inspiration from Pinterest we set to work on making some Easter chicks.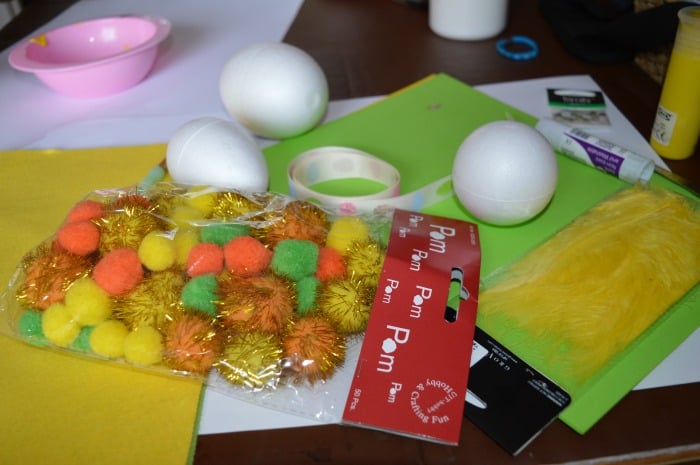 Required: Paint, googley eyes, glue, egg box, feathers
My daughter set to work on painting her egg.  We found that sticking a cocktail stick in it for her to hold the egg made this task a lot easier.



After it had dried for a while we added some googley eyes and feathers. We also cut an egg section from a box for the decorated egg to sit in.  We also painted this yellow and used some foam to make a beak and stick it to the egg carton.
Foam Chicks Sitting In Grass
Required: Foam pieces, eyes, pom poms, feathers, glue
The toddler enjoyed this slightly easier Easter craft too.  I cut some yellow foam into an egg shape and then some green foam into grass to glue to the bottom of the egg.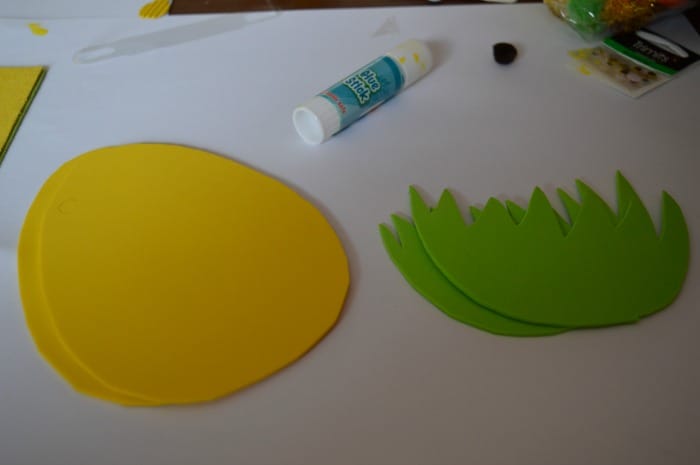 We used a glue stick to stick the foam pieces together and then decorated them with eyes, feathers and a beak.  We also added some pom poms to the grass.
Decorating Foam Eggs
This last craft I used at my daughters 4th birthday.  I cut egg shapes from the foam pieces and put them in a party bag.  I also added a selection of foam stickers to the party bag for the kids to use to decorate the eggs.
It was a simple Easter themed craft that only took about 10 minutes to do but gave the kids something else to do other than run around the soft play.  It was helpful for them to sit down for a few minutes after their birthday tea before heading off to play again.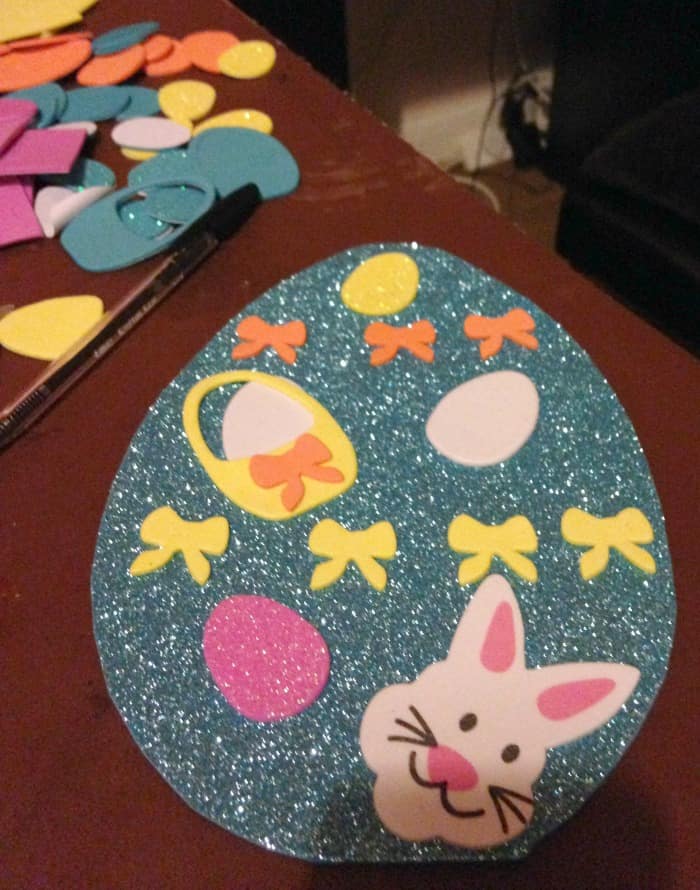 What things will you be making this Easter?
We were provided with a set of supplies from Minerva crafts to help make these Easter crafts.