Tostadora got in touch with us recently to see if we would be interested in reviewing on of their cool t-shirts.  Teen sprung to mind immediately for this review as he is really into his printed t-shirts at the moment.  I fired a link to the website over to him straight away to see if there was anything he would like.  Sure thing, he got back to me within a few minutes with his choice.  I was keen to see what had caught his eye.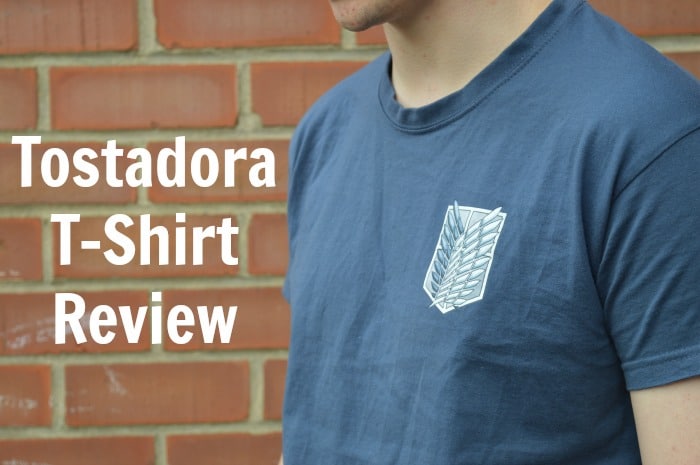 He picked out the Shingeki survey corps t-shirt and I'd be lying to you if I told you I knew what the logo was about.  Teen told me it was a Japanese show and that was all I needed to know.  I've since asked my trusty friend google to enlighten me, and I have to admit it's the first time I have been left me none the wiser.  I'm so not down with the kids at the moment.
One thing I can tell you is that it clearly is a geek t-shirt, and that my son has been really impressed with it.  It's slotted right into his geek t-shirt collection.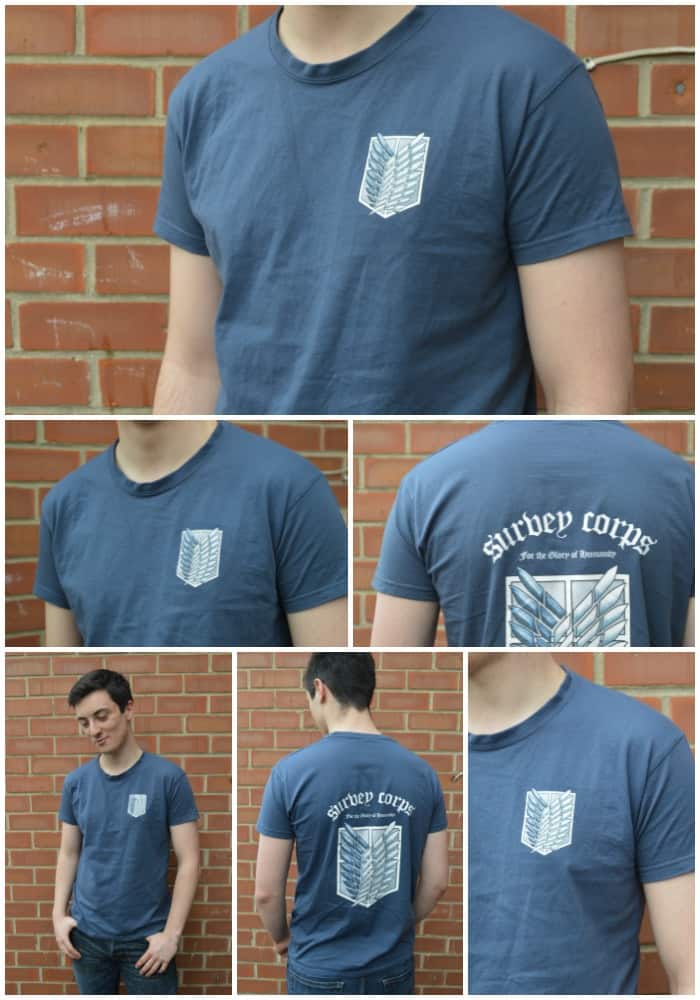 As a Mum, I like the quality of the shirt and the printing.  I might not be able to shed any light on the survey corps logo, but it does look pretty cool.  It's not a shirt for the tumble dryer, but it does wash well.  It certainly looks good as a casual t-shirt paired up with jeans and trainers.  Overall I can see he's going to get a lot of use out of it.
We both like the small shield logo on the front, and the larger logo on the back.  It makes for a much more interesting design.  There are several designs of survey corps t-shirts available on tostadora but we think this is by far the best one.


Tostadora make a huge range of items from men's and women's t-shirts, to wall art and mobile phone cases.  They also do the cutest geek baby clothes too.  If it's a Star Wars body suit you are after, then tostadora is definitely the place to start. My personal favourite is the cookie monster body suit.  The site is great for being able to choose the exact colour you are after and there's even an area to personalise t-shirts, bags or phone cases.  If your stuck for a gift for a geek, tostadora is going to have it covered.
Tostadora Giveaway
Tostadora have kindly offered Zena's Suitcase readers the chance to win a t-shirt of their choice in my latest blog giveaway.  If you want to get your hands on one of their super cool t-shirts then all you need to do is enter via the rafflecopter below.  Good luck!
a Rafflecopter giveaway
We were provided with a complimentary t-shirt in exchange for this review but all thoughts and opinions are our own.