When I went into my photo library to decide which picture to share with you this week, the choice was super easy.  As soon as I saw this one I knew it was going to be my weekly photo.  Here is a rare moment of all my 3 children together, enjoying the most unlikely activity.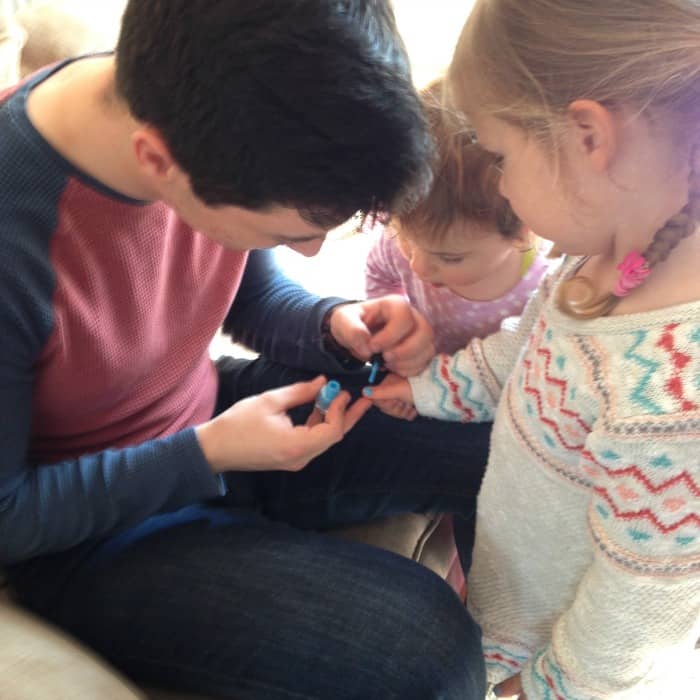 I found a little pot of My Little Pony nail varnish on a magazine we hadn't opened and I thought I would let Princess play with it while her little sister took a nap.  When Little Pudding woke up it turned out she was pretty interested too.  I love this shot of their big brother demonstrating his nail painting techniques.  Sadly he wasn't so enthusiastic about letting his sisters paint his nails.  Now that would have made for a great photo.
If you missed last week's photo you can take a peek here.
If your looking to keep the kids busy with some arts and crafts this week do check out The Entertainers great offers in this weeks affiliate link.