Yesterday we were lucky enough to be invited to Disney on Ice at the Genting Arena in Birmingham.  I for one have been desperate to see Disney on Ice for years and I thought the girls would love it too.  Before we left to see the show we watched clips on YouTube from various performances.  I was interested to see what it would be like and I thought it would help the children know what to expect.  It helped to build the excitement and by the time we took our seats in the arena this young lady was brimming with anticipation.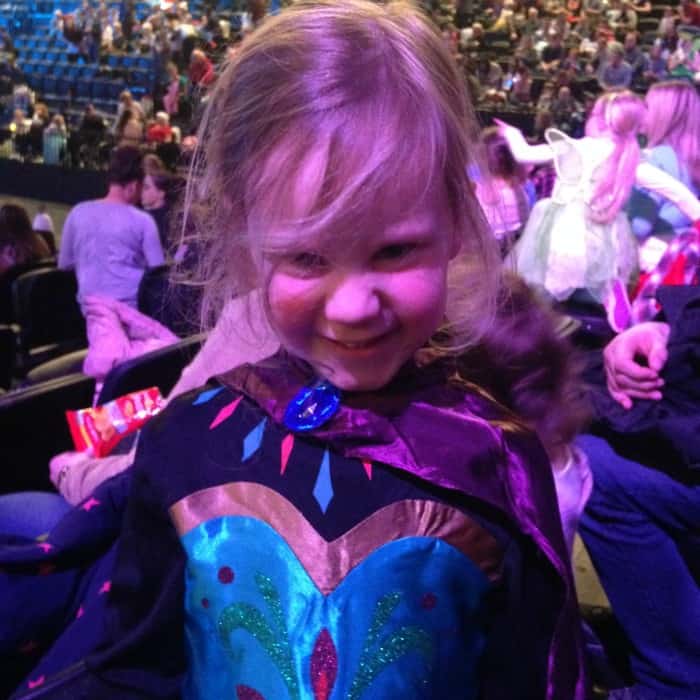 It is an excited face, honestly!  She hasn't quite learnt the art of smiling for the camera yet, but I'm sure it will come.  Does your child have an evil grimace for a smile when you want to take a photo?  Please tell me I'm not the only one in the comments below.
Keep an eye out for our Disney on Ice review coming this week and find out if it lived up to our expectations.


If you want to take a peek at last weeks photo, you'll find it here.