Princess celebrated turning 4 very recently and she is now of an age where having a party is very important to her.  Having to personalise a birthday for an excited girl looked like it was going to be a challenge as we picked a very popular party venue.
We chose a soft play centre near our house to have her party at.  Eden Soft Play is one of our favourite places to visit.  It's actually a church, but they have installed a soft play area and cafe too.  It's a great space for children to play and brings a lot to the local community.  It has become very popular as a birthday party venue, and I really wanted to personalise a birthday for Princess so that it didn't feel like 'another party at Eden'.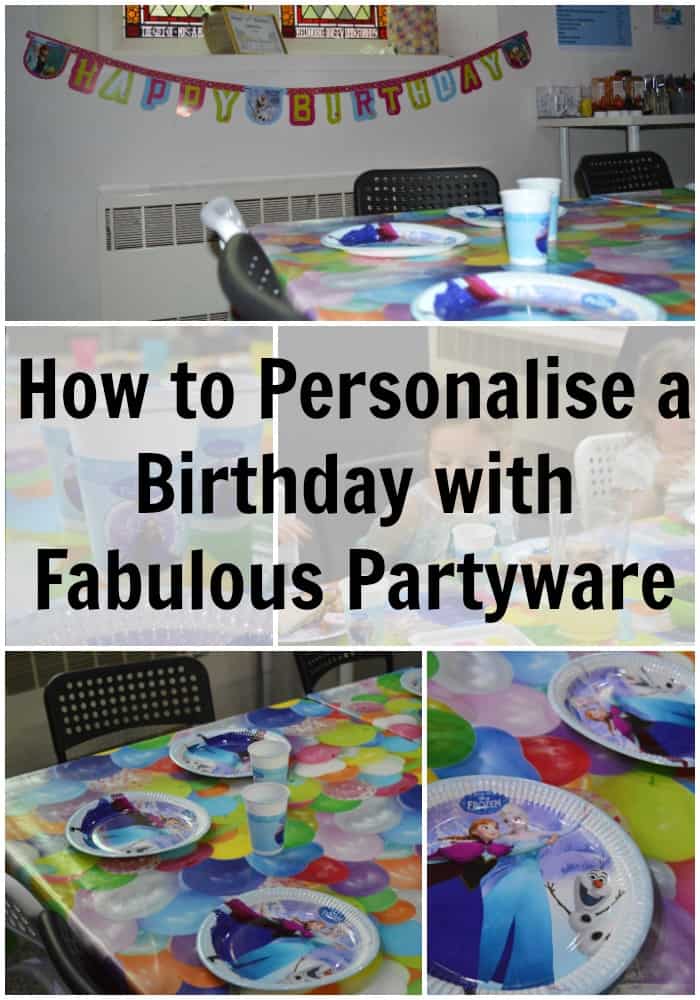 Fabulous Partyware got in touch and asked if we would like to take a look at some of their party supplies and when I realised that they had a selection of Frozen items, I said yes straight away.  The Disney film has been a big hit in our house recently and Princess and I agreed that she would have a Frozen themed birthday party.
We gave all the guests the option of coming in fancy dress.  I don't agree with making it compulsory and I don't really think that you can for a children's birthday party.  As we had a mixture of boys and girls coming along we told everyone there would be a Frozen theme but they were welcome to come in fancy dress of their choice if they wanted to take part.  Princess could not wait to show off her new Frozen Elsa dress that lit up and played 'Let It Go!'  She was not going to be outshone by anyone at her own party with this outfit.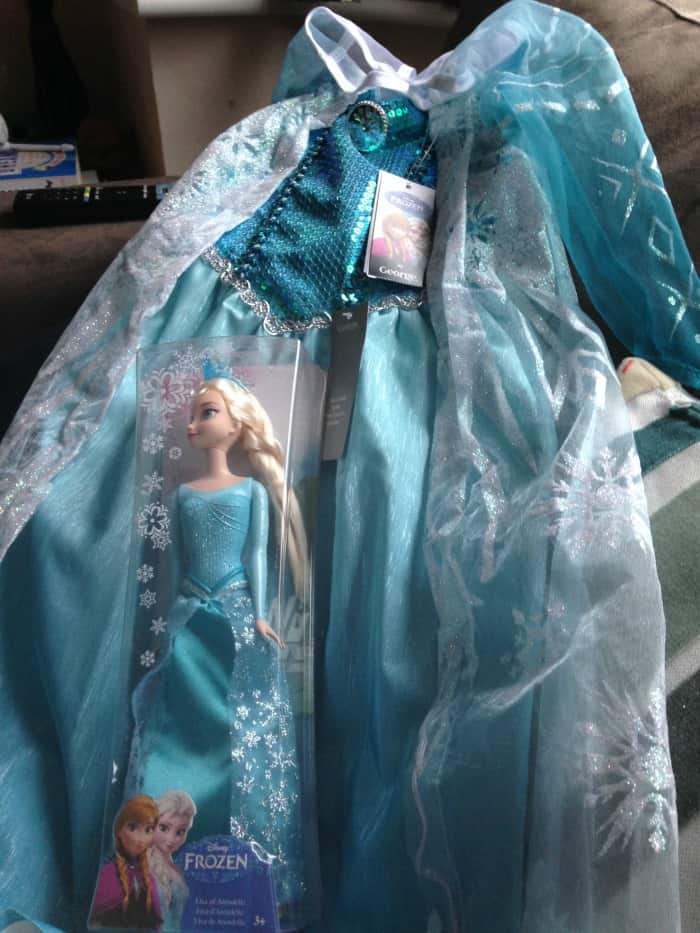 Fabulous Partyware supplied a selection of Frozen themed plates, cups, napkins, party favours and decorations.  It was all hands on deck to lay the table with all the party decorations and get it ready for when the guests arrived.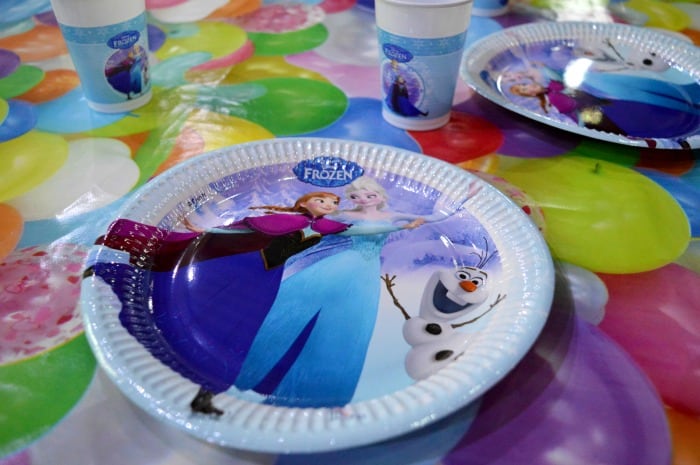 After an hour of play, it was time to gather up all the Frozen kids and sit them down for the party tea.  It was helpful that most of them were in fancy dress so they were easy to spot.  They took their seats and loved the cups and plates they were given.
I had had high hopes of baking a Frozen themed birthday cake for the party too.  It wasn't going to be over ambitious.  There's so many great designs on Pinterest and YouTube, but I really am not that skilled.
I was hoping for white chocolate icing and snowflake decorations though.  I did make a birthday cake, but my white chocolate mysteriously disappeared and no one has owned up to where it might have gone.  I was still pretty proud of myself for baking the cake as I really didn't think I was that Mum who baked birthday cakes, but it turns out I can rustle something up.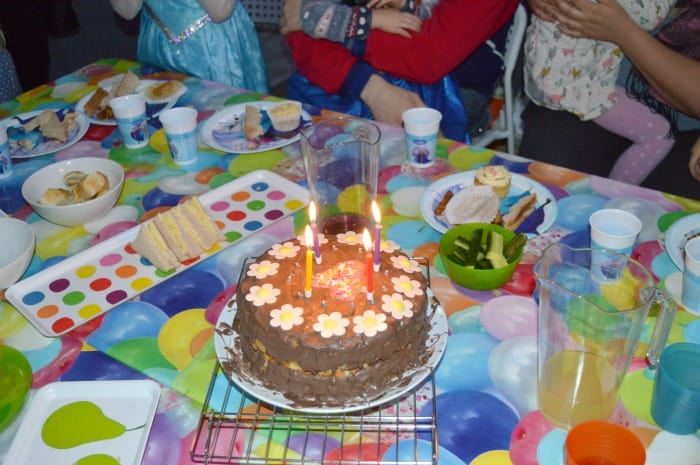 The birthday cake made an appearance and Princess decided this was the moment that she was going to scream at the top of her voice.  I think all the fun and excitement of her Frozen themed birthday party had caught up with her and she was determined that no one was going to sing Happy Birthday.
We managed a chorus through her wails, as it is traditional after all.  I guess she was just exerting  her right to cry at her own birthday party, which is also completely acceptable.  Mental note to self, do not book the last party of the day as the kids, and especially the birthday girl, will be very tired!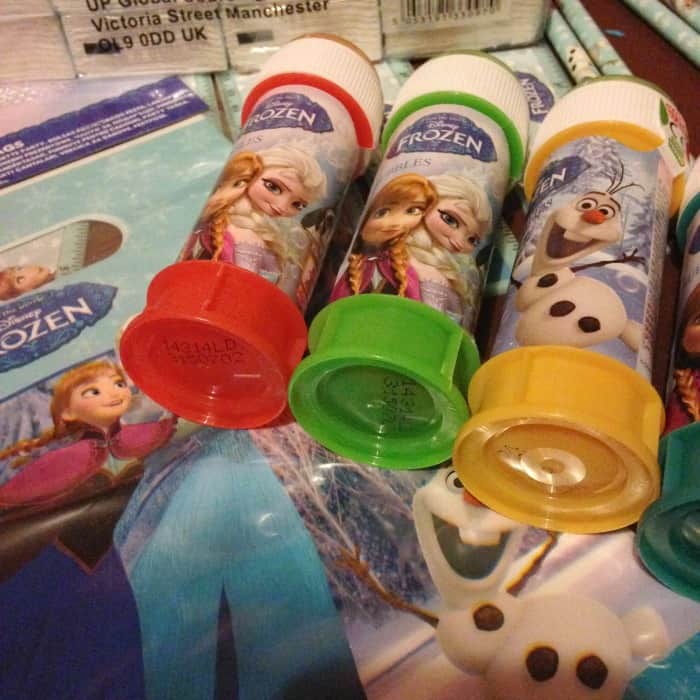 Shortly after, all the tired and well fed party goers headed off with their Frozen party bags filled with bubbles and other goodies and we were able to leave the cleaning up to someone else! That's what I call a win when it comes to how to personalise a birthday party.
We were provided with a selection of items from Fabulous Partyware for inclusion in this post.