Masha and the Bear has recently hit our radar and what a cute cartoon it is too.  It's actually from Russia, which really surprised me, but it's turning out to be a big hit with the girls.  There is a new DVD being released on Monday 25th April and to celebrate I have a copy of 'How They Met' to giveaway to one lucky reader.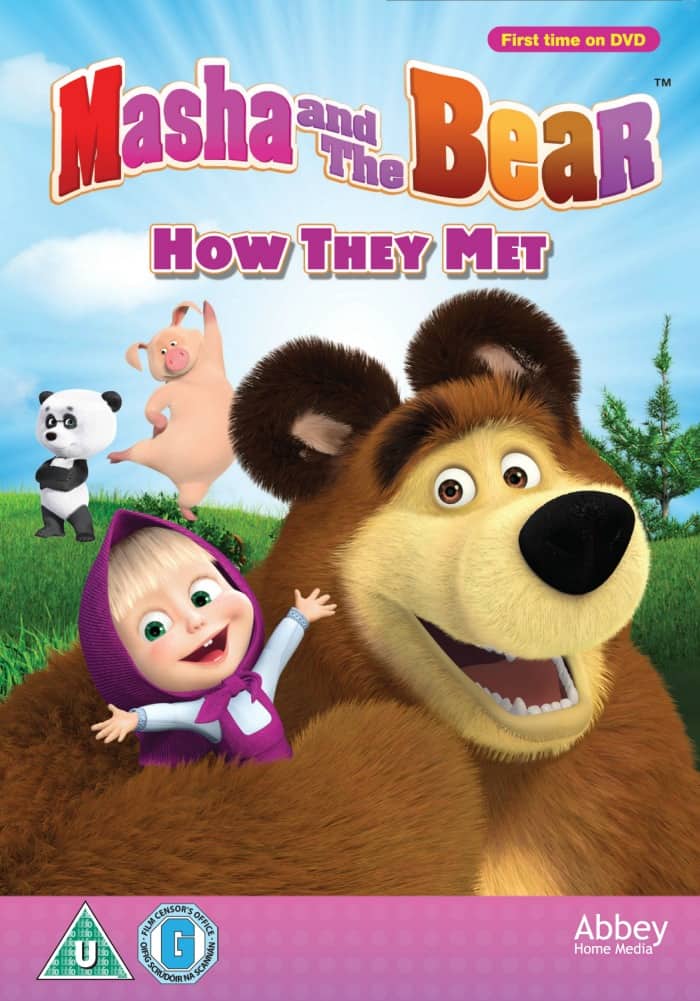 About Masha and the Bear DVD
Friendship and adventure abound with the heart-warming tales of three year old Masha and her retired circus star friend, Bear, in their first DVD collection released by Abbey Home Media on Monday 25th April.
Join Masha, the Bear and all her woodland friends in the series that is currently taking the world by storm. A retired circus bear settles into the woods and prepares for a quiet new life surrounded by peace and tranquility until he is introduced to an adventurous little girl named Masha.
Masha is an energetic three-year-old who lives in an old train station in the forest. Precocious, silly, and friends with everyone she meets, this energetic girl can't seem to keep herself out of trouble.
Bear is a warm, fatherly figure that does his best to guide his friend and keep her from harm, often ending up the unintended victim of her misadventures. Though he enjoys his quiet time alone, he misses those moments when Masha is not around.
Together with a rag-tag group of friendly animals that have made the forest their home, Masha and the Bear entertains adults and children alike, teaching viewers about creativity, loyalty and true friendship.
Masha and the Bear DVD Giveaway 
To win this fun-filled collection featuring the following episodes :- How They Met, Don't Wake, Jam Day, Call Me Please, Little Cousin, Get Well Soon, Recipe For Disaster, Laundry Day and The Grand Piano Lesson just enter via the rafflecopter below.