For those of you not in the know, Bing Bunny is a cute bunny from CBeebies.  He's another big favourite of both my daughters.  You are probably thinking that we watch a lot of CBeebies, and in reality we do.  It's our favourite children's TV channel and features lots of great shows.  Bing and his friends are learning and discovering all about the world around them in much the same way as my 4 year old is.  He has lots of friends that help him along his way and we are more than familiar with all of them!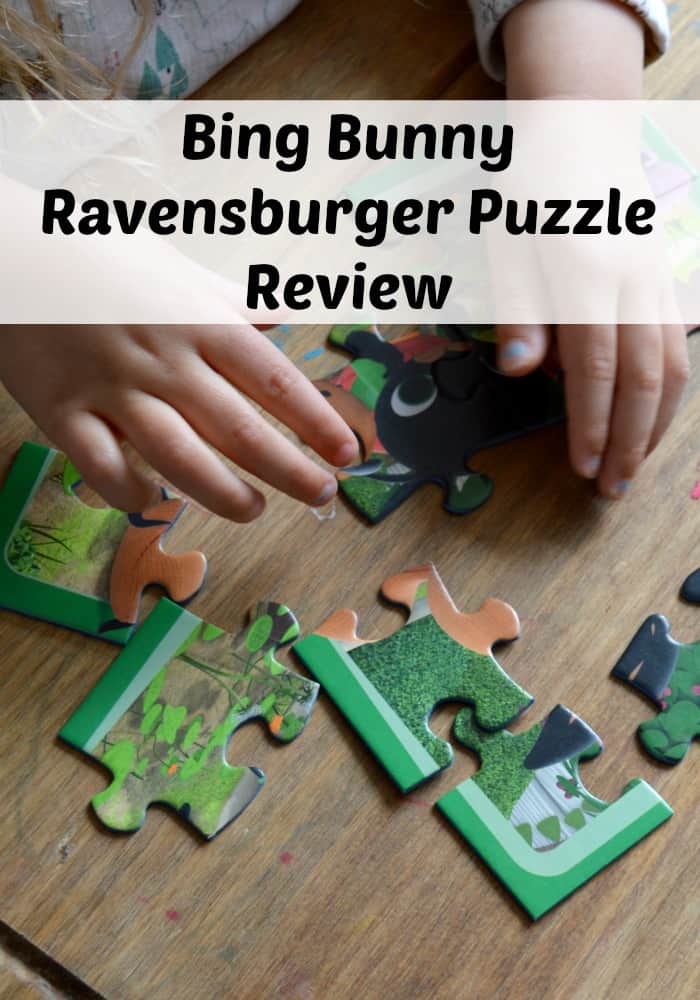 Bing Bunny 4 in 1 Puzzle Review
We were recently sent the Bing Bunny Ravensenburger Puzzle to review at home and I had a feeling that both my daughters would love it.  The Bing Bunny Puzzle has 4 jigsaws in the box.  They each have a different number of pieces and vary in difficulty.
Each puzzle features Bing Bunny with some of his friends in familiar scenes from the CBeebies show.  Each puzzle is colour co-ordinated to help out with sorting which piece goes with which picture.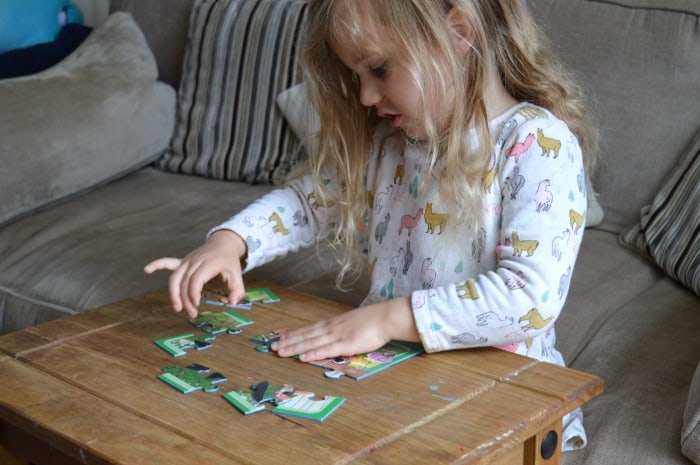 We loved the Bing Bunny Ravensburger Puzzle as it was a lot of fun to do whilst also helping with a few of the Early Years Skills that children need.  We counted all the pieces out for each puzzle and looked at the different ways we could sort them.  The pieces are different sizes, as well as colours and of course we could use the pictures to help us out.
My daughter soon got the hang of using the picture of Bing Bunny on the box to help her to solve the jigsaw puzzle.  If you are wondering whether this is a toy your child would enjoy, please do check out our video of Princess in action.  Share it with your little one to see if they think they might enjoy it.
Bing Bunny Puzzle Review Video
We thought that the Bing Bunny Ravensburger Puzzle was a great quiet time activity, that made relatively little mess.  The quality of the product is excellent and it would make a great present or gift for a little Bing Bunny Fan.
We were provided with the Bing Bunny Ravensburger Puzzle in exchange for an honest review, but all thoughts and opinions are our own.