Have you heard of Fluffimals Fluffy Factory yet?  I have to admit it was a new one on me when they got in touch, but when I looked into it a little bit more I got really excited.  Fluffimals Fluffy Factory allows you to make a cuddly toy of your own at home.  I literally jumped at the chance to review it and was really looking forward to sharing it with the kids.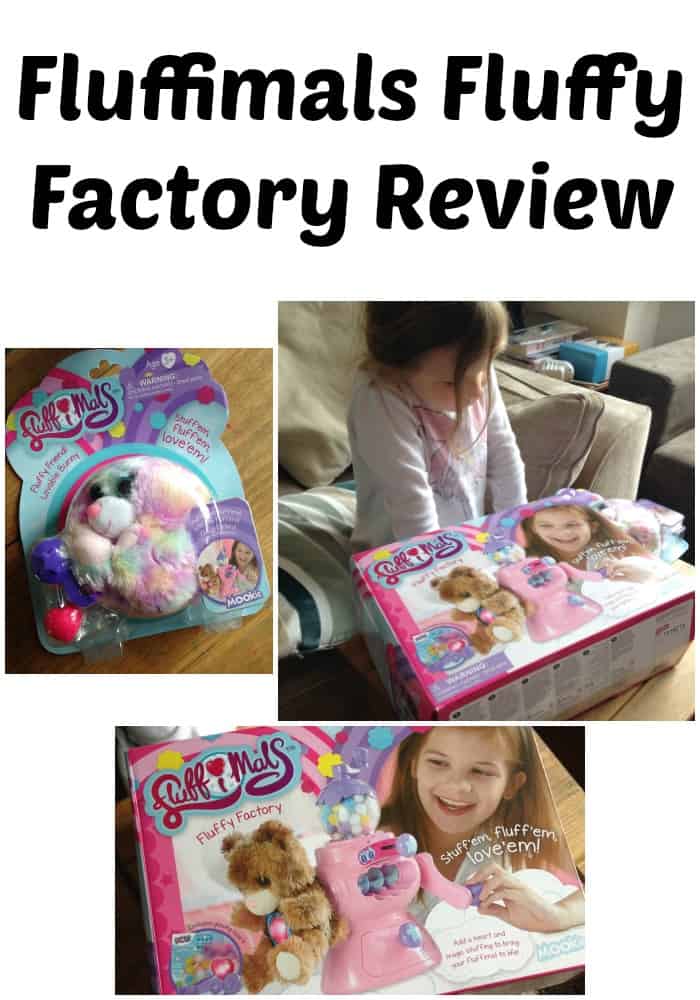 Fluffimals Fluffy Factory Review
We received a Fluffimals Fluffy Factory and an additional toy to make at home.  My daughter hadn't been very well and I had had to collect her from nursery and it seemed like the perfect opportunity to introduce her to the new toy and cheer her up.
The Fluffimals Fluffy Factory comes with a bear for you to make as a part of the kit.  It also contains a set of cute personality cards that help you personalise your bear.  There are brushes to groom him with as well as a set of tweezers to help with putting the pom poms into the Fluffy Factory.  Each bear or toy also comes with a little glowing heart to bring him to life.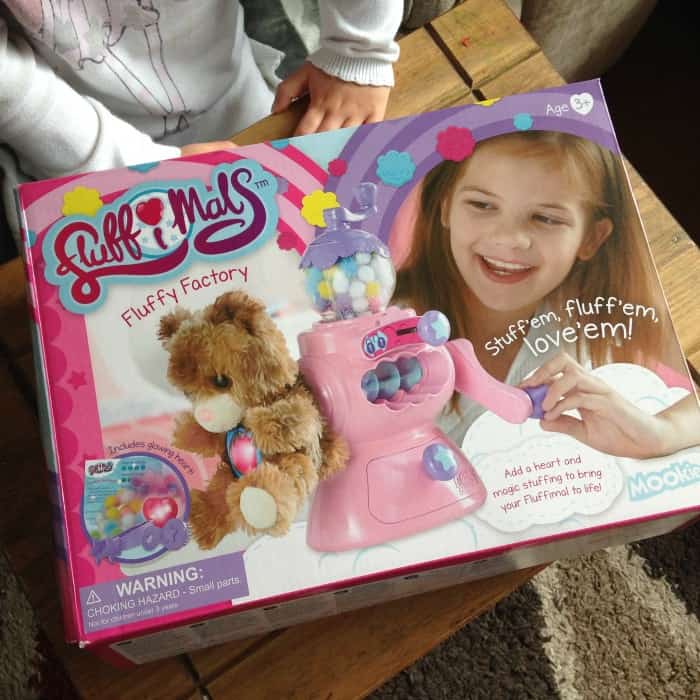 Make Your Own Toy
Princess really embraced each element of this toy from using the personality cards to create her bear, to filling up the Fluffimals Fluffy Factory and creating the actual toy.  I can really see this toy having great appeal amongst little girls and being a huge hit at Christmas time.
We also made the little rabbit we received too, but for some reason his heart didn't glow which was a little bit disappointing.  After making each toy you can attach the back to secure all the pom poms inside and they are perfect for playing with.  The back can be removed at anytime you want to make another toy with the Fluffimals Fluffy Factory.
I was quite impressed with this toy on lots of levels.  There are different Fluffimals to collect and having the different personality cards gives it a lot of variety for play opportunities.  Using and co-ordianting the machine is also a great learning experience for children while being fun at the same time.  On the quality side of things, a few tweaks are perhaps needed like making sure all the hearts glow and that the back is easy to secure and remove for an adult, but on the whole we were impressed and had a lot of fun with it.
Check Out The Video
You can see the Fluffimals Fluffy Factory in action in our latest video.  Share it with your little one to see if they think it's something they might enjoy and let us know what you think.
Fluffimals Fluffy Factory Giveaway
We had such fun with the Fluffimals Fluffy Factory that I'm absolutely delighted to be able to offer a starter set to one of my lovely readers.  The Fluffimals Fluffy Factory Set comes with everything you will need to make your first toy including pom noms, personality cards and your first toy to make.  If you'd love to get your hands on this super cool toy, just enter via the rafflecopter below.  Thanks for stopping by and good luck!
We were sent the Fluffimals Fluffy Factory for the purposes of this review, but all thoughts and opinions are our own.