A while ago, my friend Kaz from Ickle Pickles Life and Travels and I talked about beginning a travel community on Instagram.  We both love sharing our own pictures of our travels and holidays, but we also enjoy seeing what other Instagrammers and travel bloggers are getting up to.  As with a lot of things, life gets in the way and all of a sudden #inspiringtravelpics was on the back burner.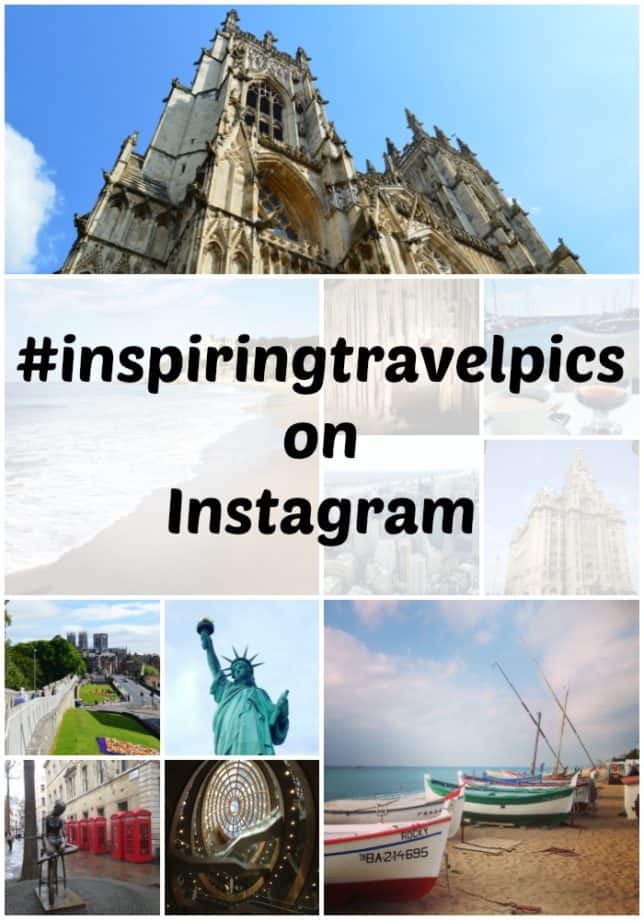 Well, seeing as we both enjoy travelling so much and because we are spending more and more time on Instagram we've decided to dust the cobwebs of #inspiringtravelpics and get it back up and running.   We want to grow a travel hashtag that Instagrammers can use to share and find pictures that get them excited about seeing the world.
Instagram is my favourite social media by far, and it's the first place you will find me online.  I love discovering new accounts to follow and seeing all the places that are in the world ready for exploring.  I particularly enjoy snaps from exotic countries as these are the places I would love to visit the most.
If you would like to join in with #inspiringtravelpics, all you need to do is use the hashtag when you share your picture.  If you would like to tag us, that would be awesome!  We will be sure to pop by and leave you a comment.  You'll find me at @zenassuitcase and Kaz shares her photos at @icklepickleslife.
Each month we will be picking the four favourite #inspiringtravelpics that we have enjoyed the most and sharing them in a round up post on our blogs.  It could be because the picture is of a place we would love to travel to or the picture really reached out to us in some way.
I really hope that you will join us.  If you love Instagram and love sharing your holiday spam, then join in.  The #inspiringtravelpics community really is for everyone.  It will be a lot of fun, and will give you lots of ideas for places to add to your bucket list.  You might even make some travel buddies along the way.  Wouldn't that be cool?
Both Kaz and I are looking forward to seeing where you have been, from the cities you've explored, the beaches you have lounged on to the exotic cultures you have immersed yourselves in.  At the moment Kaz is on holiday in France so there is a lot going on her Instagram account.  I will be joining the Norwegian Epic cruise ship in Barcelona on Sunday, and I cannot wait to let you all know what it is like!
Happy travelling!