Welcome to the first blog post about my Mediterranean cruise on board the Norwegian Epic.  I was only away for 4 days, but there is so much to do on a cruise ship that it felt like I was away for weeks!  You would never do or see so many varied things on a land holiday as you will on a cruise.  Waking up in a different port everyday, in itself is a very magical experience.
I am going to kick off my series about Norwegian Cruise Line and life on board the Epic with my top tips for making your cruise holiday as easy as possible.  I've also got a little video to share with you of the room I stayed in.  I hope you enjoy it.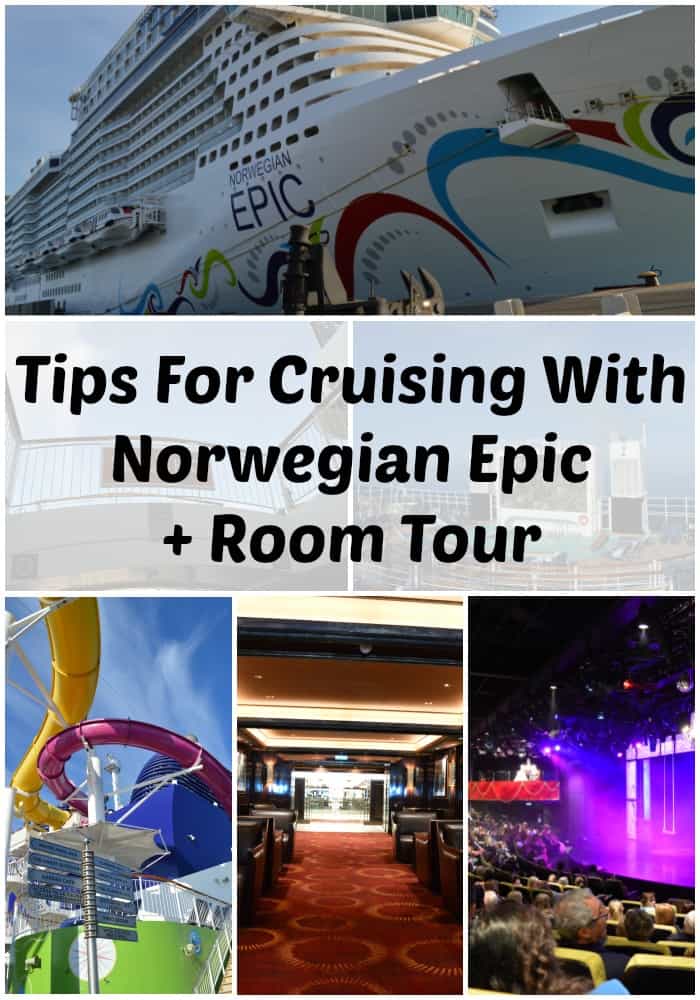 Tips To Make Your Cruise As Enjoyable As Possible
Getting Your Bearings On Board The Norwegian Epic
The Norwegian Epic can carry 4100 passengers.  It's a pretty big ship.  When you embark you will be given a ship plan.  I recommend keeping this with you until you become more familiar with the layout of the ship.
My other top tip is use the top deck, or another deck that you are going to spend a lot of time on, as your point of reference.  The decks where the cabins are all look the same and it can be difficult to get your bearings at first.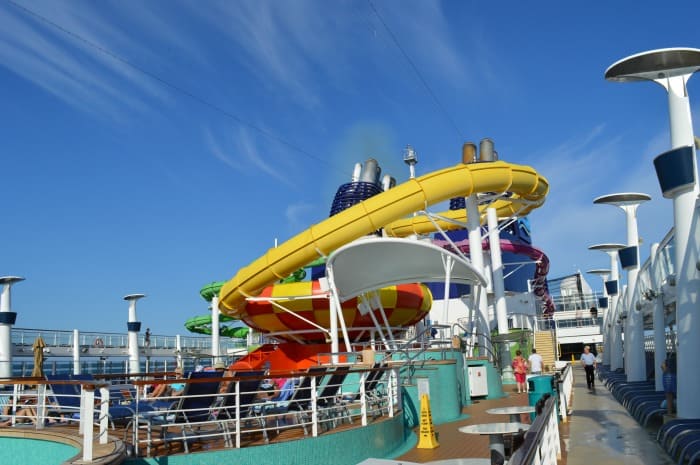 I found it really helpful to use the lift nearest my cabin and make a note of where that dropped me off on the top deck.  In my case it was near the Water Park and H2O Spice Bar.
If I was at the forward of the ship in the Garden Cafe for example, instead of taking the lifts at that end of the ship to the deck where my cabin was, I found it much quicker and less confusing to make the journey from one end of the ship to the other on the top deck and then take the lift to my cabin.  I found I got my bearings a lot quicker by doing this.
Making The Best Of Your WiFi Allowance
We had access to 250 minutes of wifi while we were onboard the ship.  I was surprised that cruise ships even had wifi, but then it has been a couple of years since I've been on a cruise.
The wifi reception isn't the best in the cabins, and you can waste valuable minutes using a very slow connection.  To make the best of your wifi package go to the public areas where the wifi connection is better then you will get more out of your wifi package.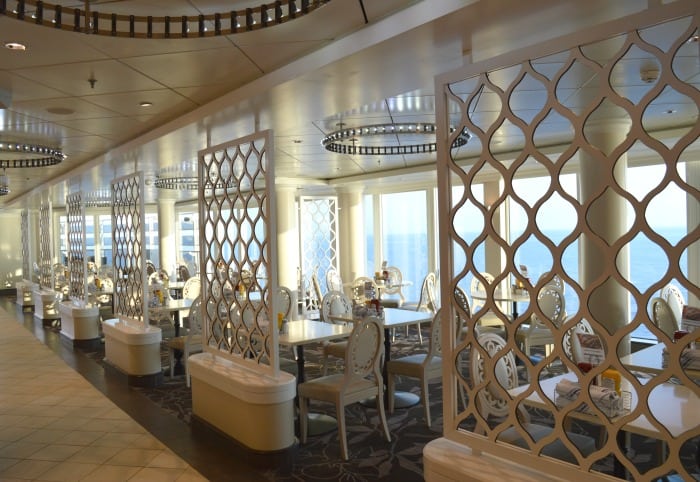 Where Is That Light Switch?
If you find a light in your stateroom that you can't see an obvious switch for, try under the shelves.  The light above the sink in my room didn't appear to have it's own switch anywhere!  I resorted to removing my key card from the door for the first night on board the Norwegian Epic.  After a conversation with the group I was travelling with, they told me I would find it under the shelves next to the sink. Voila!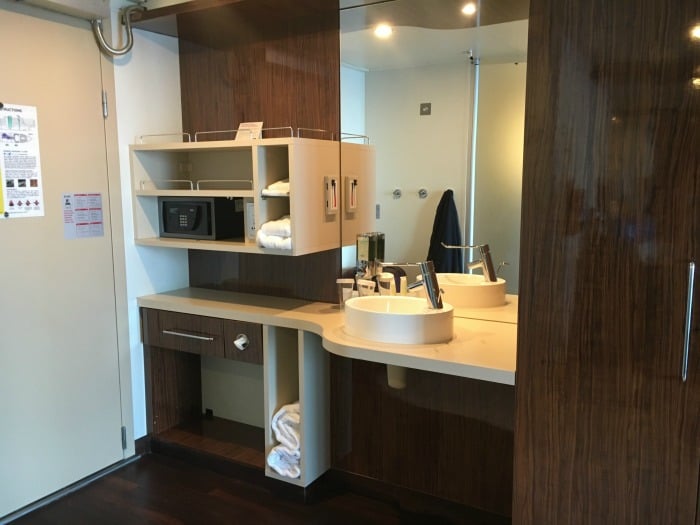 The phone display also gives off a glow which is noticeable when you are trying to get to sleep.  There is a picture of a light bulb in the top right hand corner.  If you give this a tap it will turn the display off at night.
Have a chat with your concierge for more room tips, they are really helpful.
Do I Need Beach Towels On A Cruise?
I wasn't sure about beach towels when I was packing for my cruise, so I threw one in my case to be on the safe side.  When I got to my room there were two provided for my use.  There was also a kiosk on the deck near the water park where you were able to get replacement towels if you needed them during the day.
For more information about the kind of things you can expect in a stateroom on board the Norwegian Epic take a peek at my room tour.
Taking Shore Excursions
Personally I really enjoy taking shore excursions organised by the cruise line.  I like being picked up from the ship, taken in an air conditioned bus to the destination I'm visiting and knowing I'll get back to the ship in time.  It takes all the thinking out of it for me.
If you opt for a shore excursion with your cruise line, make sure you know what time you will be leaving the ship and where your meeting point is.  If you are late, they will leave without you as it's not fair on the other passengers and everything has to happen on time.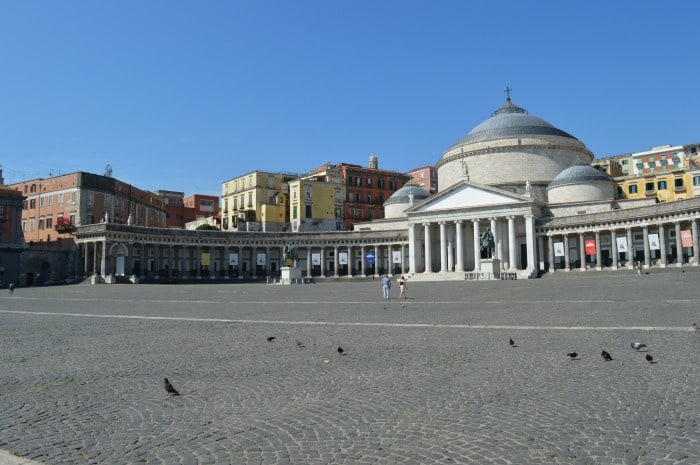 Doing Your Own Thing
There are lots of reasons why people like to do their own thing when they arrive in a port.  As I have been to Barcelona before, I would probably take the hop on and off bus if I went there again instead of an excursion.  I feel more confident about seeing the city as I've been before.  Cost might also be a consideration for you and doing your own thing can save you money.
You will find tips and information about going ashore in your Freestyle Daily or cruise newspaper that is delivered to your room every night.
Do I Need To Dress Up?
The answer to this is, if you want to.  Norwegian Cruise Line wants you to enjoy your cruise the way you want to.  You have the freedom to dress how you wish with a few restrictions in some restaurants, like no ripped jeans for example.
You will be completely comfortable dressing how you want to.  While I was on board the Epic I saw people in their shorts sat quite happily next to people in their evening gowns.  It really is up to you.  Personally, I think it's nice to be able to have the best of both worlds.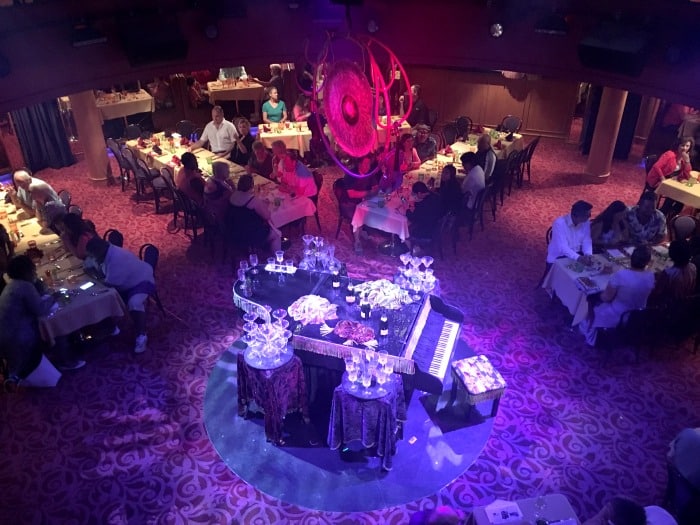 Read Your Freestyle Daily
I really enjoyed reading the Freestyle Daily when it arrived in my room every night.  It's packed with lots of useful information about what is going to be happening on board and things you can do ashore. It also tells you everything you need to know about the kids activities on board.
It gives you a snapshot of the weather, tells you when sunrise and sunset is and when you are going to be docking.  All of these are great for planning your photographs.  It has a packed itinerary of daytime and evening entertainment so you can plan your day and gives you the opening times of all the bars and restaurants.  It communicates all the information you need to make the best of your day, so don't miss it!
If you are planning a cruise, check out my packing list packed full of tips & tricks.  
If you would like to find out more about my trip on board the Norwegian Epic subscribe to my blog for the latest updates.  You can also find me on Twitter, Facebook or Instagram.
Have you read the Ultimate Guide to Making Family Travel Easier yet? It's awesome! 
I was a guest of Norwegian Cruise Line onboard the Norwegian Epic for a press trip but all thoughts and opinions are my own.