Princess and I were recently invited to Bella Italia in Nottingham for a pizza making party to celebrate the launch of Num Noms series 2.  Num Noms were a big hit in this house the first time round, so when we heard that series 2 were about the shelves we got really excited.
Princess & I headed into town and arrived at Bella Italia a tiny bit early.  Princess uttered her favourite phrase 'I need a wee', so there was no arriving fashionably late for us.  It was a good plan as it meant she got to play with all the Num Noms, and there were a lot of them! There was a lot of stacking to be done for sure.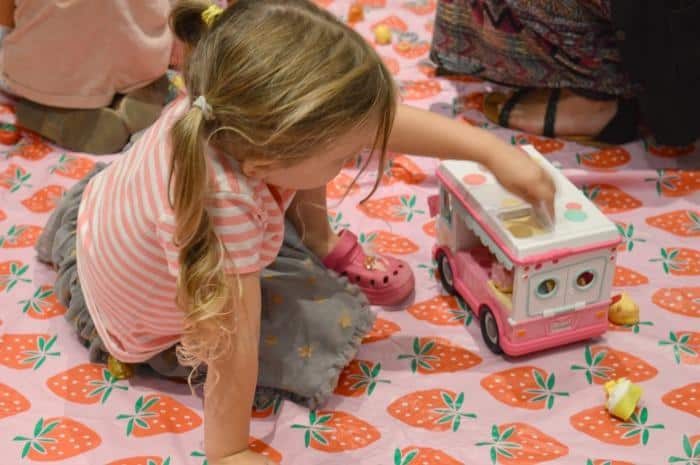 There were lots of fun and games like a guess the smell game and face painting.  Unfortunately I don't think my daughter will ever be one of those girls with a beautiful butterfly on her face or an illiterate unicorn round her eyes as there's something about face painting she just doesn't like.
She did love making her own pizza though.  She's not really a fan of pizza, which we find really hard to get are heads round.  Making her own chicken and pepper pizza was a lot of fun though, and when it came back from the oven she was more than happy to eat it.  Of course I gave it a taste test and I can absolutely voice for the fact it was delicious.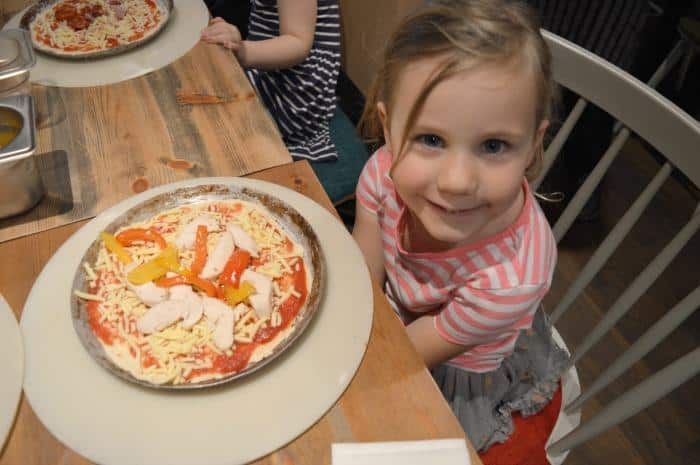 We've been testing out the Freezie Pop Num Noms and they are a big hit here.  We have an unboxing vlog to share with you next week about all the fun the girls have had playing with them.
Num Nom Series 2 Giveaway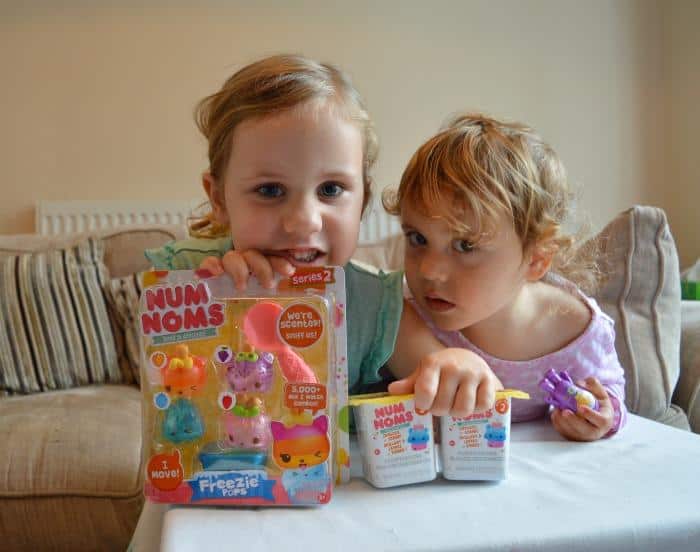 As I know there are a lot of children out there who are a huge fan of Num Noms I've got a super exciting surprise for you.  I have managed to get hold of a Num Noms starter pack and two mystery pots to giveaway to some very luck children.  All you parents have to do is enter the rafflecopter competition below to be in with a chance of winning.  Good luck everyone! Competition ends 28/9/16. Other T&C's apply
Pin For Later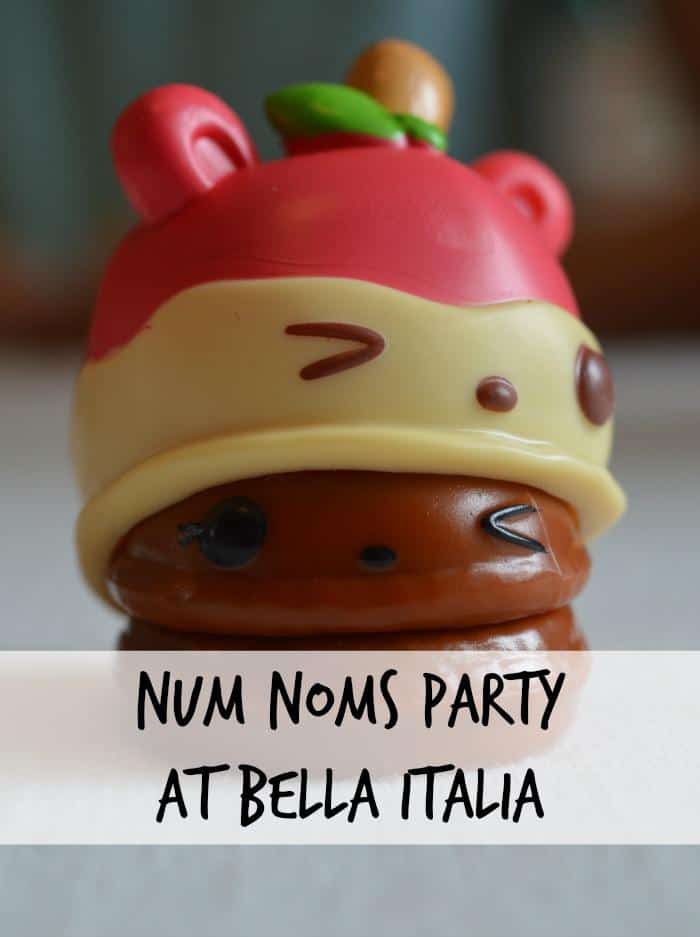 We were invited to the Num Noms event at Bella Italia and provided with Num Nom series 2 collectable toys in exchange for this post but all thoughts and opinions are our own.