Do your kids love playing with dough?  I know mine do.  When it's time to set up an activity, playing with dough is the first thing they ask for.  So when we were asked if we would take a look at the Peppa Pig Softee Dough Picnic Playset, it was a bit of a no brainer really.  I like sets like this that give kids some structure and guidance to playing with dough, as it means they are less likely to just mix it all together into a random creation.  We've all got tubs of multicoloured dough at home haven't we.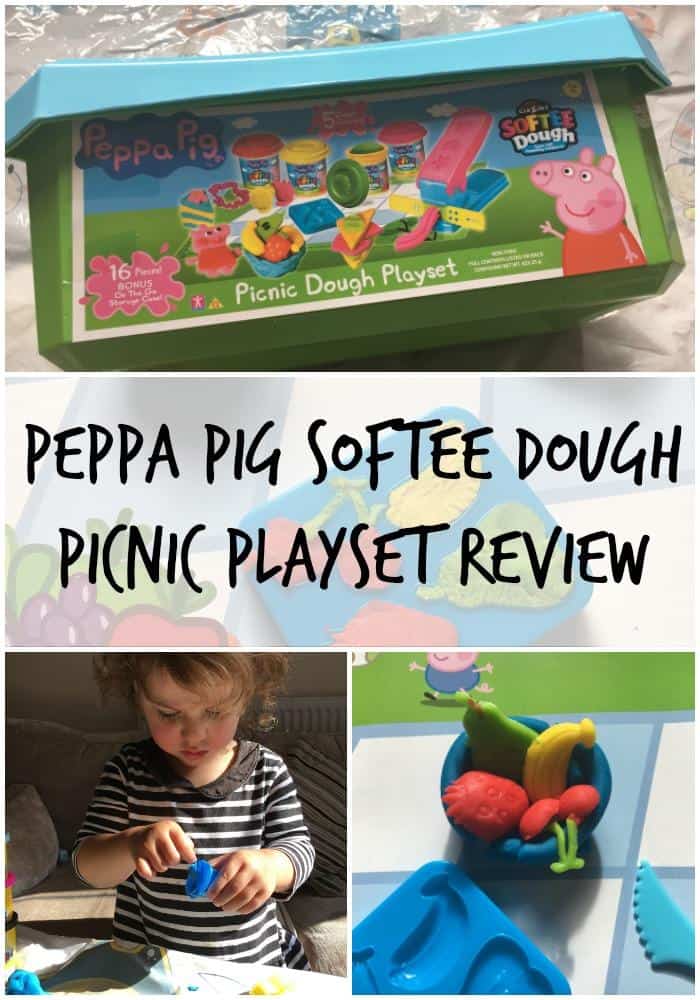 The first thing to mention about this play set, is the handy carry case it comes with.  It has plenty of room for tubs of soft dough, all the tools and play mat the set comes with.  We've also been able to sneak in a few of our other dough cutters too.  It's great for tidying the set away, as the girls really like putting all the stuff back in their Peppa Pig themed box, so they know it will all be together at the next activity session.
The set comes well stocked, with 5 tubs of coloured softee dough.  Each lid has a different Peppa Pig character in in, for extra play activity.  There are also a great stock of moulds and tools, but the one thing that was missing was a rolling pin. I think every good dough set should have a rolling pin, especially if it's food related.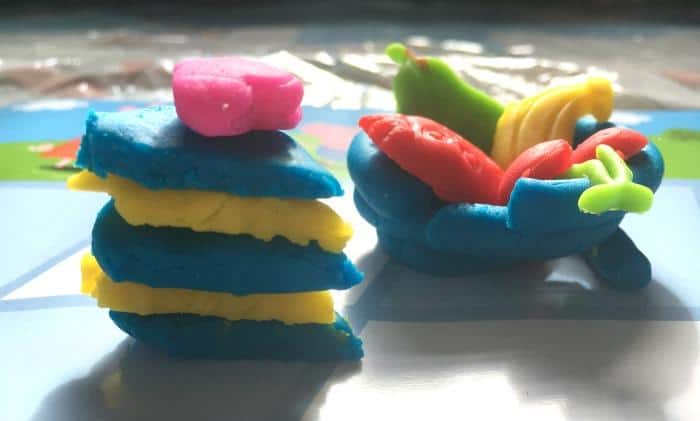 The picnic mat is a great addition, allowing your child to have somewhere to bring their picnic related creations to life and really enjoy this Peppa Pig toy.  There's hours of fun in this toy for young children, and it will certainly give you a quite few hours so you can get some of those household chores done.  It's also great for imaginative and role play activity, as once the picnic is made, your child and the Peppa Pig characters get to enjoy all the yummy food before tidy up time.
Peppa Pig Softee Dough Picnic Playset YouTube Review
We were provided with the Peppa Pig Softee Dough Picnic Playset in exchange for this review, but all thoughts and opinions are our own. The Peppa Pig Softee Dough Picnic Playset is priced £12.99 and is available from Character. 
Check out our other reviews here
Don't forget to enter our latest giveaways