For those of you not already in the know, Doc McStuffins is a six year old girl who 'fixes' toys, with a little help from her stuffed animal friends, Stuffy, Hallie, Lambie and Chilly. This year, Doc has been transported to McStuffinsville to become the Chief Resident of the Toy Hospital, where she and her toy friends will help toys from all over the world!
Doc McStuffins Toy Hospital Bag Set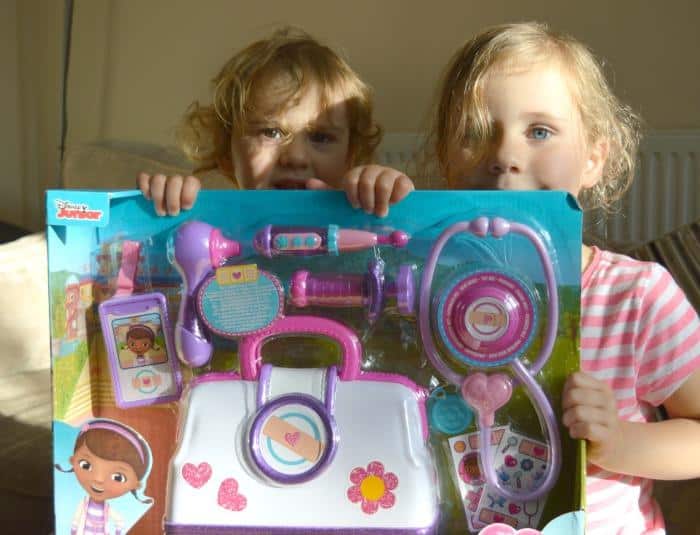 The girls love dottie Doc McStuffins and were recently sent the new Doc McStuffins Hospital Bag set to play with and review.  I was keen to see what they thought, as we had an older version of this toy and wanted to see if anything had changed.  The new Doc McStuffins Hospital Bag set didn't disappoint.  It's really improved since the version we had in so many ways.
The girls adored the toy as soon as they saw it.  It's a bright and colourful doctors set, with a whole lot of glitter going on too! Perfect for my little divas Princess's.  The doctors bag is a much better design than previously.  The way it opens is so much easier for children to manage and get their doctors instruments in and out of.  We loved the toy doctors bag design too.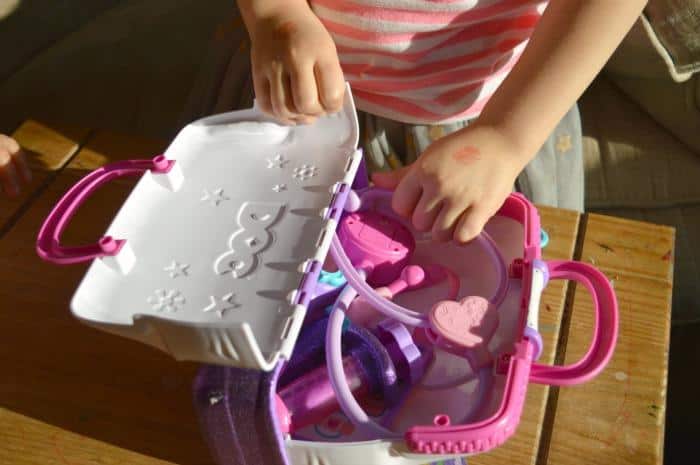 There's lots of tools in the doctors bag, including a light up stethoscope, a thermometer and syringe.  The new set also contains a Doctors Badge, so the girls were able to take the role play to a whole new level.  Princess was showing of her Doctor strut with bag in hand and badge proudly displayed around her neck.  The only problem we found, was the design of the neck strap.  It came off the badge too easily and was quite fiddly to thread back through.
The girls immediately set to giving the dolls medicine and nurturing them back to health with their doctors set which also included some cool stickers and a tool for looking in their ears.  They also practised their new skills on Mummy, making sure she was all better and could play doctors with them too.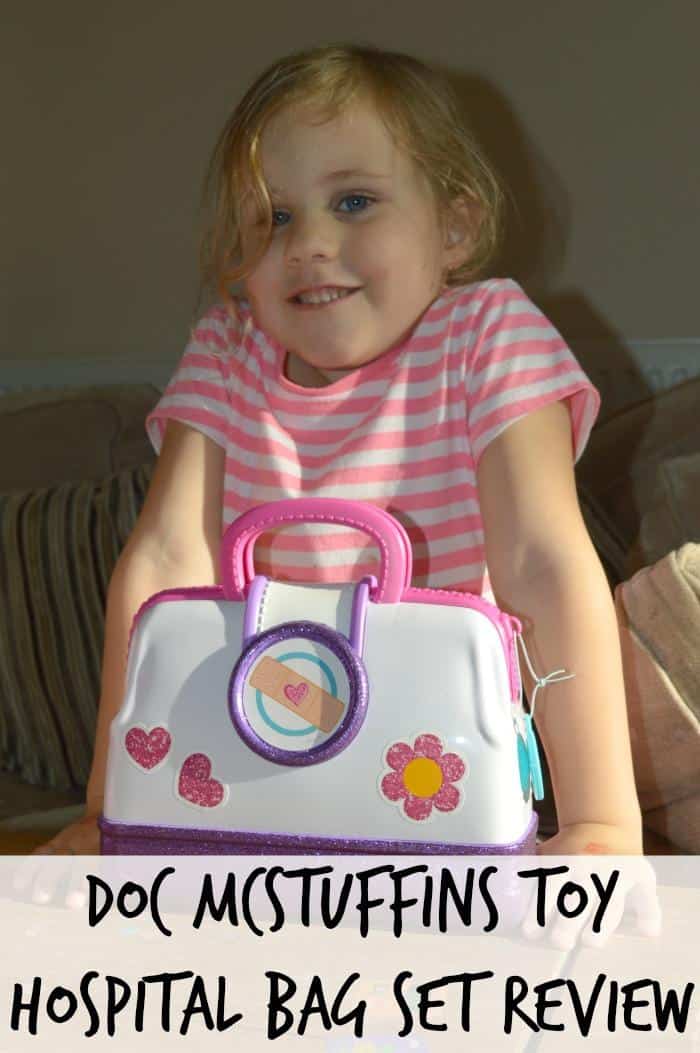 We really loved the new Doc McStuffins Toy Hospital Bag set.  It was bright, colourful and a great improvement on the olde version.  I would have no problem recommending this toy to any parents looking for a doctors set for their children this Christmas.
We were provided with the Doc McStuffins Toy Hospital Bag set for the purposes of this review but all thoughts and opinions are my own.