Venice is a beautiful city and a place I had always wanted to visit.  My friend got in touch with me and asked if I would consider going on a short city break with her to see the floating city.  I really wanted to go.  I haven't been on a girlie weekend since London, and we were talking about visiting somewhere that had been on my bucket list for years.  I started to look around on the internet at weekend breaks to Venice, and the prices started to put me off and I was scared this trip wasn't going to happen.
As a Mum with a family, I was very mindful about how much I wanted to spend on a trip to Venice.  I could not justify an expensive holiday, when I was leaving my husband and 2 children at home.  There had to be a way of taking a holiday in Venice, without breaking the bank and risking poor marital relations.
It is definitely possible to visit Venice on a budget, and here's how we did it.  The trip went smoothly, and if I was to visit the city again, this is how I would do it.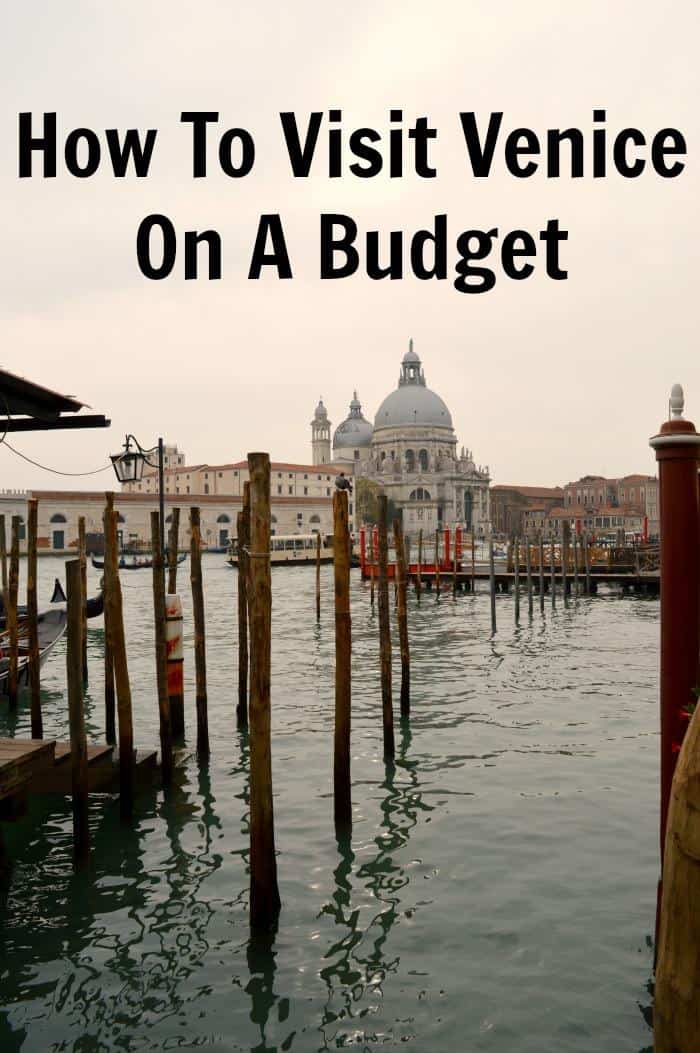 Fly To Treviso Airport
If you fly to Marco Polo airport in Venice, flights can be expensive.  The cheaper option for getting to Venice is to fly to Treviso airport which is used by some of the budget airline operators.  Ryan Air fly to Treviso Airport from several destination in the UK.  Flights can be as cheap as £30 or less, one way.  The flight times might be a little anti social with the times, but you could look at booking an airport hotel to make your trip easier.  This option would still be cheaper than flying to Marco Polo airport in lots of cases.
Take a look at discount websites like Wowcher and Living Social. We purchased our trip through Wowcher and the flights and hotel came to around £180 per person for 3 full days/2 nights.
Catch The Airport Bus
A couple of bus companies provide airport transfers from Treviso airport, which run regularly.  We used the Barzi bus service and booked our tickets online in advance so they knew to expect us.  For a round trip to the airport, our tickets cost €22 each.  A one way ticket would cost €12. The bus makes 2 stops, one at Mestre train station (40 minutes), and one at Tronchetto, the parking island near Venice. The ATVO bus service takes slightly longer, but will drop you at Mestre Train station (55 minutes) or the slightly more convenient stop of Piazzale Roma in Venice.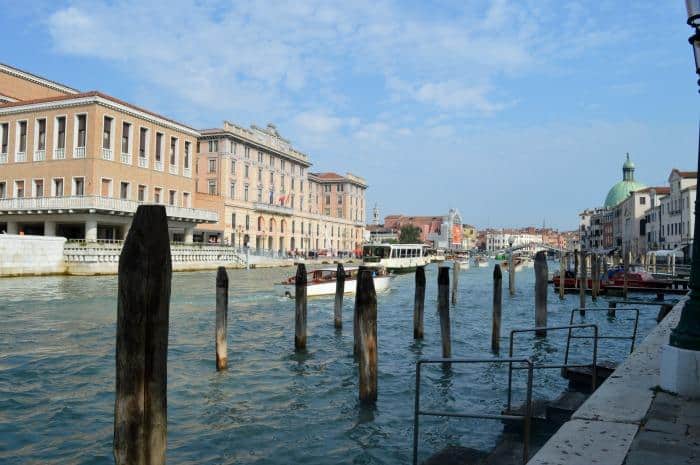 Don't Stay In Venice
Our hotel was in Mestre, which is on the mainland.  It really didn't cause a problem not being based in Venice and I would stay outside of the city if I visited again.  If you book a hotel outside of Venice, the price of your trip becomes a lot cheaper.  The tram system in Venice is what makes this option possible.  Our hotel in Mestre was 200 yards from a tram stop, and trams to Venice ran every 10 minutes.  The tram took 20 minutes to get to Piazzale Roma, which is at the top of Grand Canal and a perfect spot to start your day of sight seeing.  If you find a hotel, outside of Venice, on the tram route, you are on to a winner.
We bought a 3 day travel pass from our hotel which gave us unlimited access to the tram, and to the public boats that transported people around the city or to the outlying islands including Burano and Murano.
Don't Take A Gondola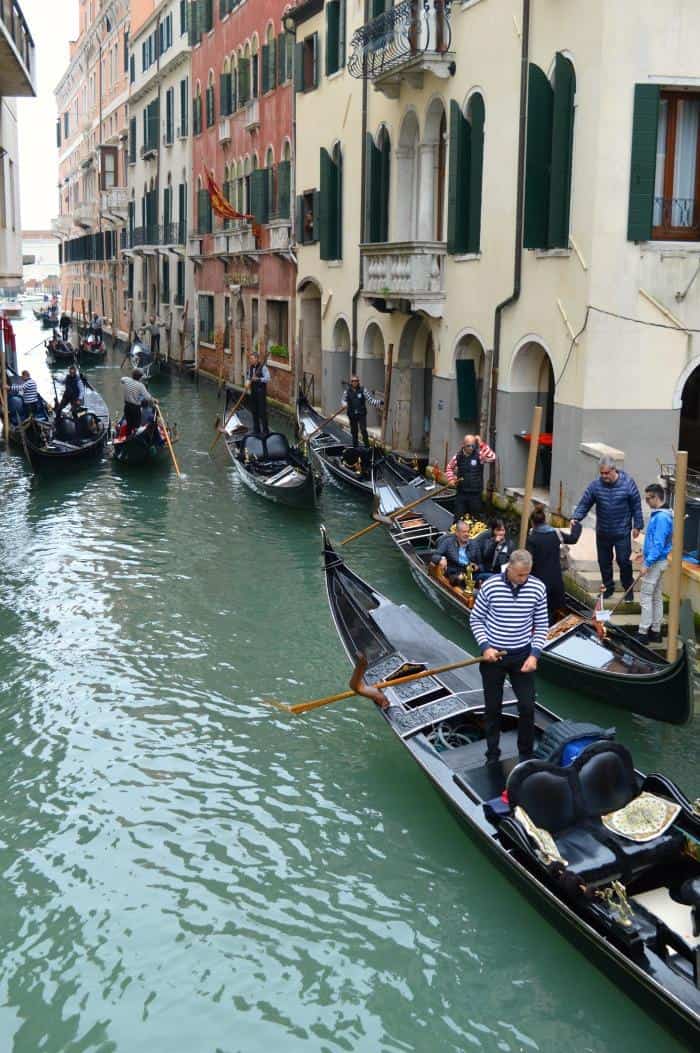 This is going to be a matter of preference.  If you have always dreamed of taking a gondola through Venice, then please don't let me stop you, but if you are thinking about your budget, you might want to weigh up whether the experience is worth having.  A gondola ride costs €40 per person, and you are on the boat for about 30 minutes.  For the same price, you get three days travel and get to see so much more of the city and the surrounding areas.
I throughly enjoyed seeing Venice by foot, and on the boats, and don't feel I missed anything by not taking a gondola ride on this occasion.  If I went back to Venice with my husband, I've saved part of the experience just for him.
Make The Most Of Your Travel Pass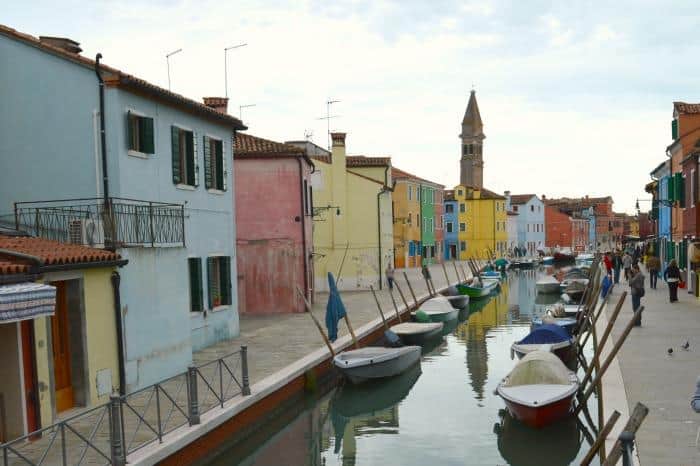 If you invest in the Venice Unica, make the most of it during your stay in Venice to explore the city and the outlying islands.  We took the ATVO boat from Saint Mark's Square to Piazzale Roma during the evening, and saw the canal light up at night which looked so pretty.
As well as using the travel pass to get in and out of Venice by tram every day, we also used it on the ATVO to visit the San Michele Cemetery island.  This cemetery is free to enter, and a really interesting and beautiful place to explore.  Honouring the dead, when you have a floating city with very little space needs to be handled a little bit differently.
The travel pass will also get you to Murano, which is famous for making glass, and Burano, which is famous for lace and is incredibly colourful.  Of the two islands, I preferred Burano, and wish we'd of had more time there before having to head home.
Walk A Lot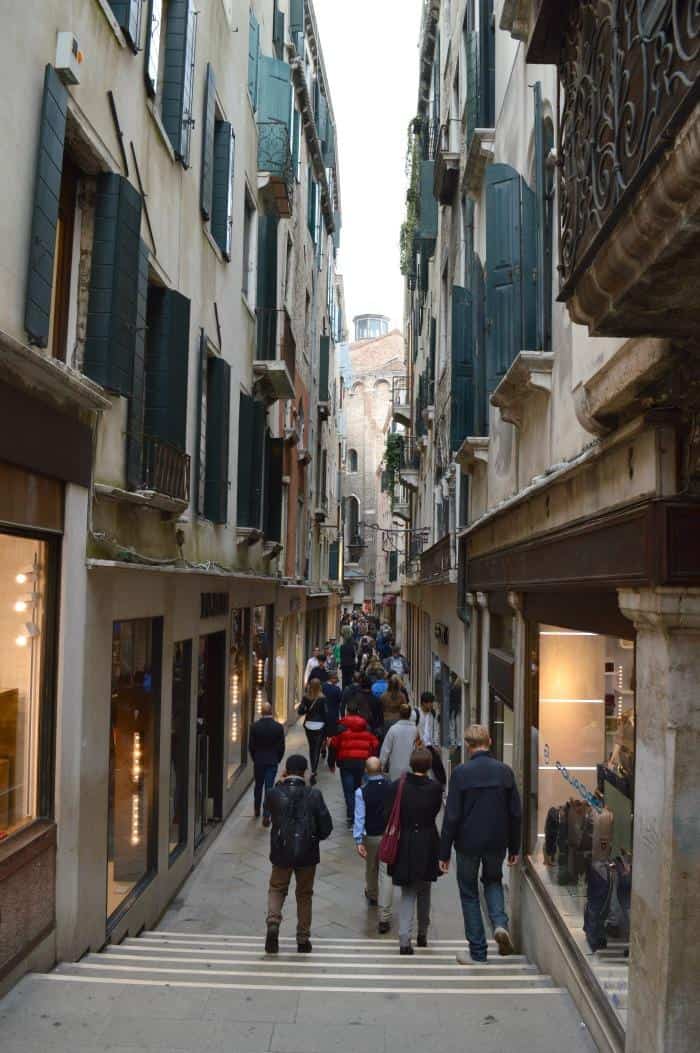 Venice is a maze, with something different around every corner.  It's a really interesting place to explore by foot as well as on the water.  We picked a district to explore for each day, and if we could fit two in all the better.  Venice does involve a lot of walking, but the good thing about it is that it's a very compact city.  We were surprised at how much ground we covered, just in the first day.
By exploring Venice by foot, you will inevitably stumble across many of it's free attractions.  A lot of the churches are free to go in, or only require a very small donation.  We went into a lot, and this gave us a real insight into the local culture.  There are 139 churches in Venice, so you are going to stumble across a lot during your visit.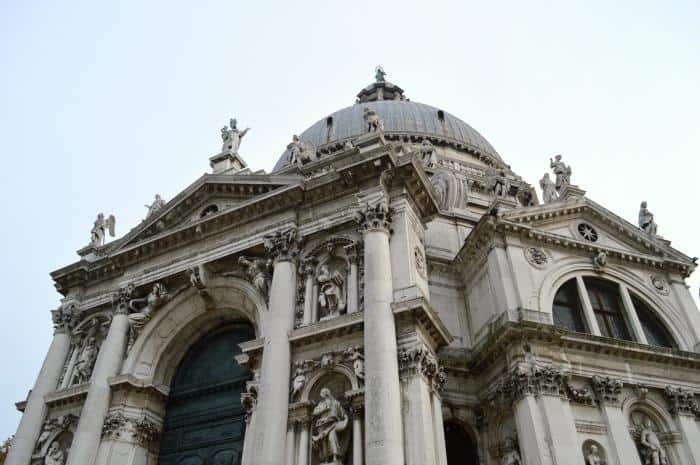 Think About The Kind Of Experience You Want
The majority of our travel budget went on food.  My friend and I really value good food and local cuisine.  We also enjoyed having time to relax and catch up with each other in between all the walking and exploring.  If food isn't your thing, that's OK.  There are plenty of take away and cheap food options in Venice, to really keep that budget under control.
As we chose to focus on finding nice restaurants, we chose not to visit the galleries and museums.  We didn't want to spend half a day in a building, when we could be out exploring the streets of Venice.
What ever it is you want from your visit to Venice, this is where you want to focus your budget.  If the museums are important to you, then you will probably want to spend more on this activity, but maybe less time visiting restaurants, but I wouldn't give up homemade pasta in Venice any day of the week.  I will share my favourite restaurants in Venice in a separate post.
If you need some more inspiration for visiting Venice, take a look at Hello Cuppies gorgeous post about her visit in sprint time.
There is no aspect of this trip that was sponsored.