Every now and again, an email lands in my inbox and I think that's a really super cool product and I've got to share it with my readers.  The 3D Magic Maker was on one of those emails, and it looked like a whole heap of creative fun for boys and girls.  The 3D Magic Maker would have been a big hit when I was a kid, and I would have loved to get my hands on one for the girls, but it's actually aimed at children from 6 years and upwards.
Even though we were not able to test the 3D Magic Maker ourselves, Mookie Toys have very kindly offered me the 3D Magic Maker starter set to giveaway on my blog, which is awesome of them.  I've been watching some YouTube videos of this toy in action, and it looks really good.  Take a look at the 3D Magic Maker official advert, and see what you think:
The 3D Magic Maker starter set comes with stencils for you to make designs from and some free play templates that allow you to make your own 3D creations.  There's a set of gel pens and the 3D Creation station that is used to 'set' your designs.
You 'draw' your designs on the mould, and then pop it into the 3D Magic Maker for a few minutes.  Once it comes out, it becomes solid and you have a 3D design that you can use for all kinds of things.  They would make great toys, decorations or gifts.
There are lots of additional sets available from 3D Magic Maker that help you to create jewellery, construction or princess themed designs.  This is a great creative toy for boys and girls and is bound to provide a lot of fun this Christmas.
3D Magic Maker Christmas Giveaway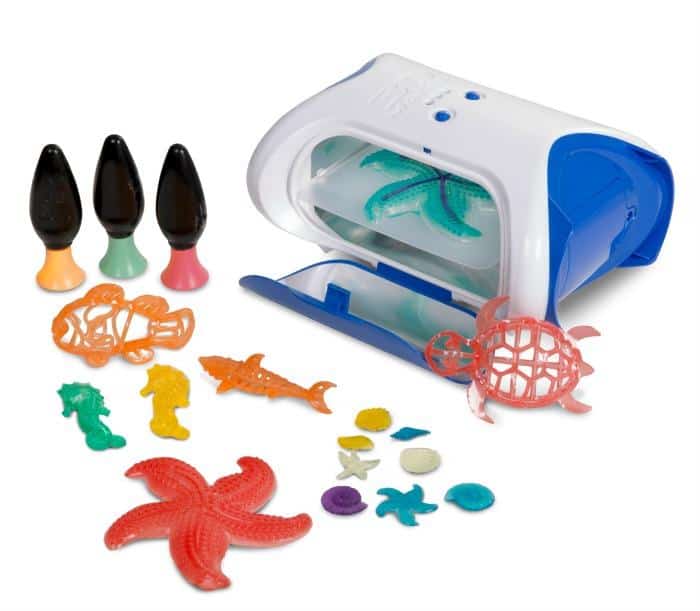 If you would like to be in with a chance of winning the 3D Magic Maker Starter set, all you need to do is enter via the rafflecopter widget below.  The more times you enter, the greater your chances of winning.  There are daily options so do make sure you pop back to this post and take a look. Competition ends 30/11/2016.  Other T&C's apply.
Ready to enter another competition? Just click here.