What things do you do get you into the Christmas spirit?  We are definitely starting to feel very festive here at Zena's Suitcase as we have already started on some of the Christmas traditions.  There's been a few old ones, and some new ones that have crept in that I think are here to stay.
We started our winter celebrations with a Christmas holiday.  This was a new adventure for us, but I think it's going to become a regular occurrence.  We ventured to some new cities and explored the Christmas Markets before heading for a week with the elves in Pembrokeshire.  We spent our days celebrating how many sleeps there were left before the big day and helping the elves find Rudolf on a very special mission,  before heading to the village party for the evening and a very sparkly Christmas light show.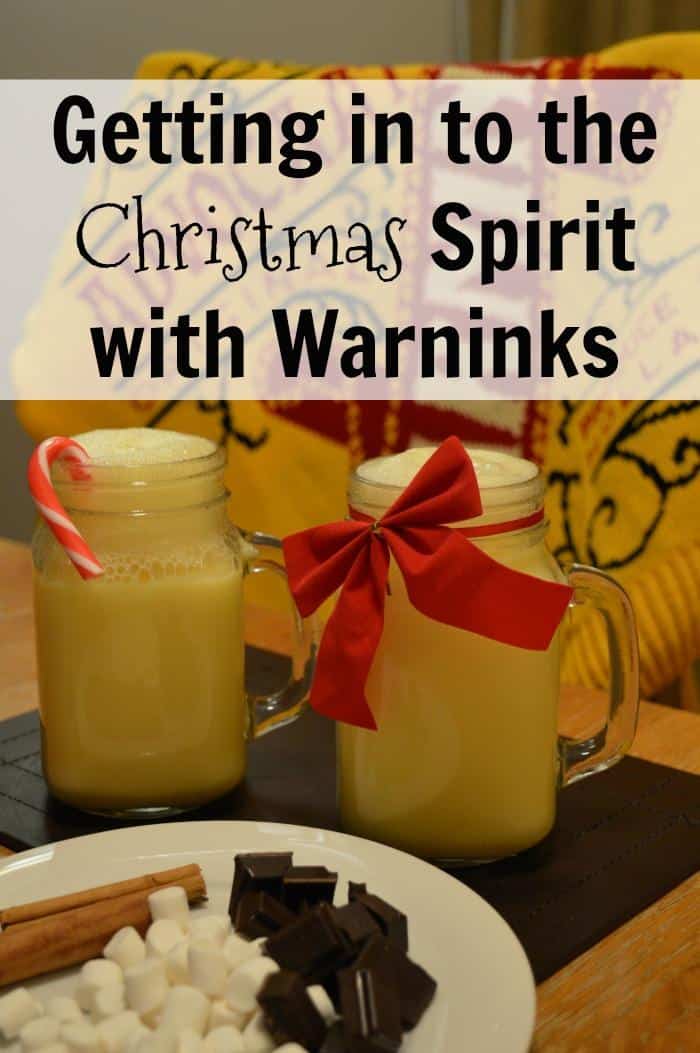 There is something about being outside in the crisp evening air, enjoying the festive lights that really does spell the start of Christmas for me.  The only fashion statement needed is the fluffiest scarf and the cosiest gloves, and being with your favourite people watching the Christmas magic fill the air.  When the kids bedtime calls, we head back to our cosy cottage to get everyone tucked up in bed.  When the teeth are cleaned and the stories finished, it's time for Mummy and Daddy to enjoy a well earned relaxing evening together.
Now, some drinks just scream Christmas, and Warninks Advocaat is definitely one of them.  If you like your liqueur indulgent and creamy at this time of year, then I bet you'll be adding a bottle of this festive tipple to your shopping list this Christmas.  Warninks Advocaat is the perfect ingredient for the traditional Snowball, which I bet we can all remember from our youth.  Well, it's time to bring this nostalgic Christmas drink back to life with a few new touches! How about trying one of these recipes to get you in the festive mood, whether your inviting the neighbours over for a celebratory drink or spending a quiet night in.
How To Make A Snowball
Shake 50ml of Warninks Advocaat and 50ml of freshly squeezed lime juice together.  Alternatively you can use lime cordial.  Pour over ice and top up with lemonade or soda.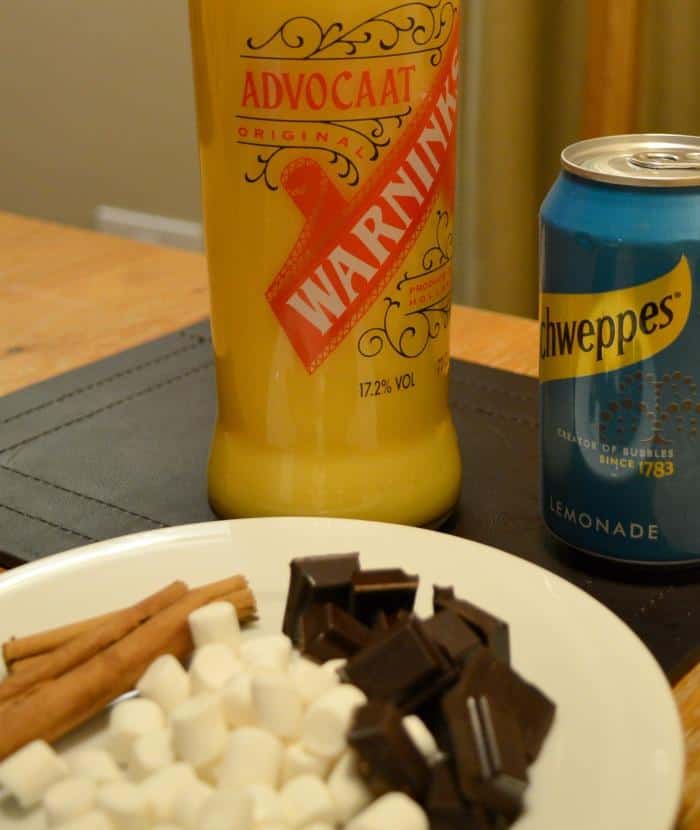 Snowball For Wrapping Presents:
Pour into a jam jar and decorate with cinnamon.
Snowball For Party Lovers:
Decorate the rim of a wine glass with chocolate to serve your favourite Snowball.  Decorate your drink with chocolate shavings for a touch of decadence.
Snowball For A Quiet Night In:
Serve your Snowball in a martini glass and decorate with cinnamon bark and star anise for an extra special wintery flavour.
Snowball For A Sweet Tooth:
For a Christmassy treat perfect with a slice of Christmas cake, decorate your Snowball with gingersnap and lightly toasts marshmallows.
For an extra special celebratory Snowball, try adding a dash of prosecco, but be careful how many you give to your Granny as these provide quite the festive kick! If you would rather just enjoy your Warninks Advocaat as it comes, then just serve over ice, for a perfect Christmas drink in front of the fire with your favourite Christmas movie.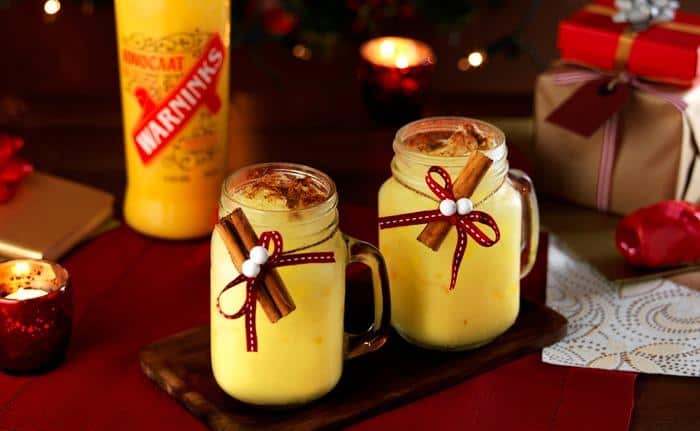 For us, Christmas is all about busy days with the girls, which could include going for Breakfast with Santa, making gingerbread houses or decorating the Christmas tree.  Once we've ticked all the fun Christmas boxes, and have a day packed with festive memories behind us, it's about putting our feet up and relaxing with a little bit of luxury.  That's where Warninks Advocaat comes in, it's the perfect finish to the perfect family day and also helps us get through a night of wrapping a pile of Christmas presents for Santa.
This is a sponsored post. Warninks Advocaat is available from Tesco, Sainsbury's, Asda, Morrisons, Waitrose, any good convenience stores so don't forget yours this Christmas!