As you may have guessed already, my daughters love dolls.  It's the toy that they most enjoy exploring real world play with and like to explore what caring for a baby maybe like.  Tiny Tears is one of the original doll brands, and you might well remember playing with her yourself as a child.  Well now you can relive your childhood memories and share the Tiny Tears doll with your own child.
Not one, but two Tiny Tears dolls arrived at our house which made for two very happy little girls indeed.  My youngest daughter put her doll straight in the pushchair, tucked her in with her baby blanket and proceeded to take her for a walk around the living room.  She was in her element.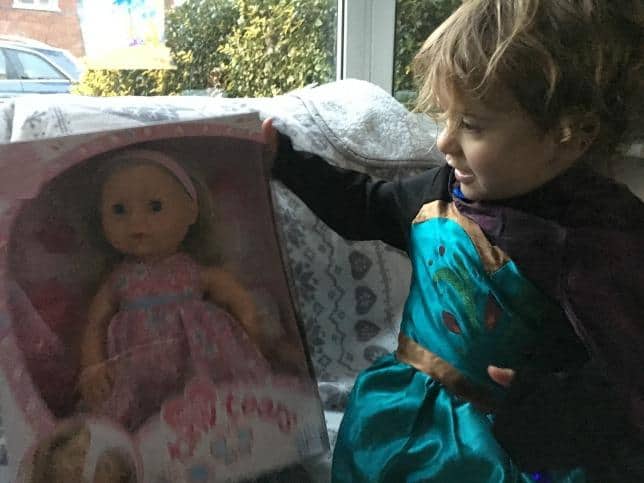 My oldest daughter takes playing with dolls to a slightly different level.  She has strong nurturing instincts and likes to comfort her Tiny Tears doll, especially when she cries real tears.  She pats her to get rid of her wind after a drink and loves to sit her on her potty.  If she's still not happy, she cradles and rocks her with her pacifier until she goes to sleep.  She loves how her eyes close when she lays her down, feeling like she has really got her off to sleep.  It makes her incredibly proud of herself.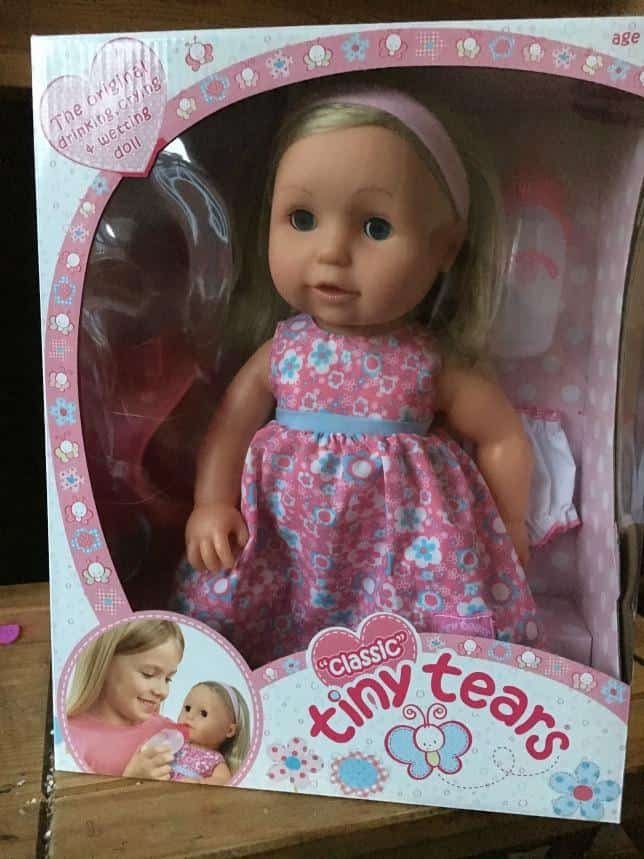 The Tiny Tears doll also comes with a lot of long blond hair that needs caring for.  My daughter will spend ages combing the dolls hair and styling it with the hairband, and can often be found adding a few hair accessories of their own.
I asked my daughter what she loved most about the Tiny Tears doll and she replied that she loved her dress.  Dresses are a very big deal in our house, and the fact that the Tiny Tears dress got the seal of approval means it was a big hit.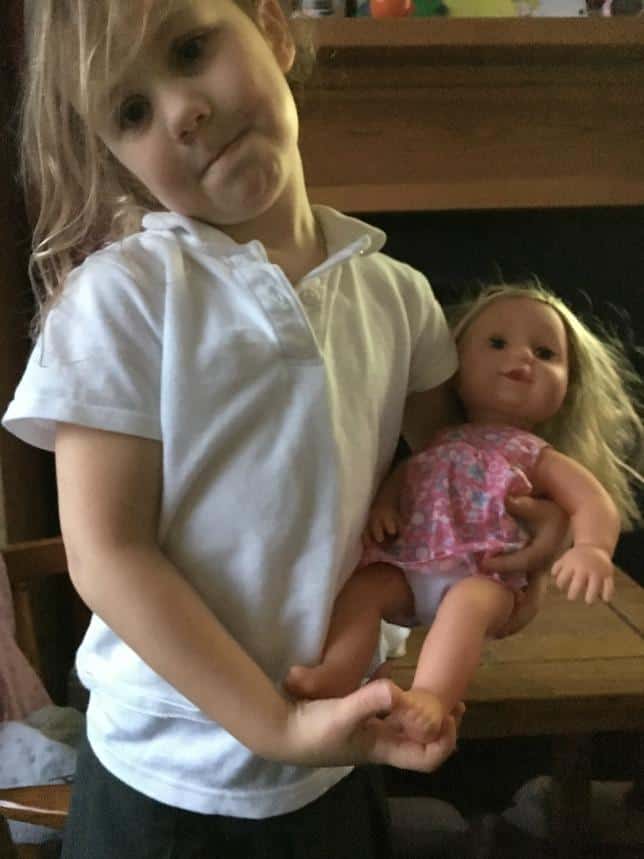 We are loving the Tiny Tears doll and all her accessories, and we think she is a great option for little girls or boys who want to play with and care for dolls.
We were provided with the Tiny Tears doll in exchange for this review but all thoughts are our own.