Recently, we've been lucky enough to try out the new Sands Alive Glow and Create set from John Adams.  We reviewed Sands Alive a while back, so we were keen to see what this latest toy from the range was all about.  How was the sand going to glow?  It seemed a little bit to good to be true.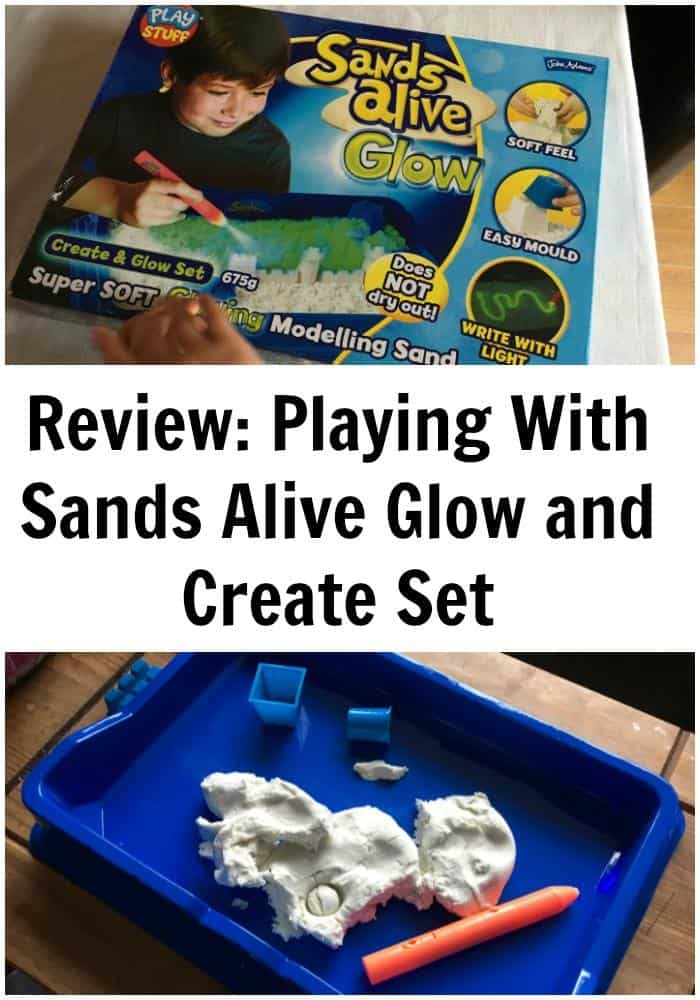 We got the Sands Alive Glow and Create set out for a play date, to make sure that we really put it through it's paces.  The set comes with a good sized packet of sand, a tray to play with the sand in and some moulds.  The moulds seemed quite small if I'm honest, but would perhaps be enjoyed more by older children playing with the toy.  The small moulds would allow you to create more intricate designs, but younger children might become a little frustrated with them.
My kids and their friends seemed to discard the moulds completely in favour of creating their own shapes and exploring the sands texture.  The Sands Alive texture is somewhere between sand and soft dough.  It's a great sensory experience for children and it doesn't dry out like other products in this genre.  It's also a lot easier to hoover up from the carpet than other modelling products, as it doesn't stick to things or get ground into the carpets.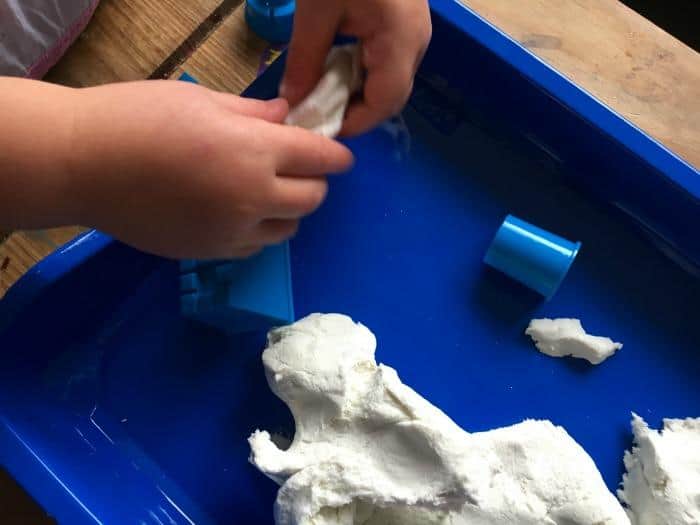 The children loved playing with the soft modelling sand and making their own shapes and designs.  They approached playing with the toy much like they would using soft dough, and needed a little direction to understand they could build with it, like sand.
The set comes with a pen, that somehow makes the sand glow in the dark.  We had a little trouble getting the pen to work at first, but when it did work, it really did make the sand glow.  The sand holds the glow so you can write names and draw patterns in the sand.  I really like this dimension to the toy, and the children were also interested in how it worked.  It's a great toy for this time of year, as with the darker evenings, there's plenty of opportunity to explore making shapes that glow in the dark.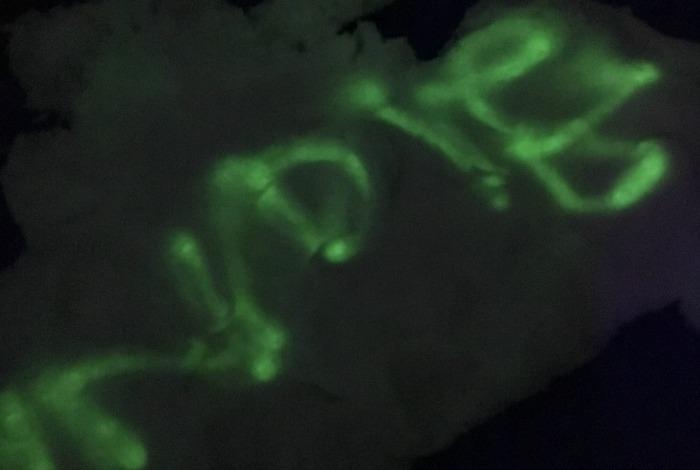 We were provided with the Sands Alive Glow and Create Set for the purposes of this review, but all thoughts and opinions are our own.  Sands Alive Glow and Create set is available from most good toy shops priced £24.99.