When I was growing up I remember having a Scalextric set.  I think it was to keep my Dad happy as much as me, but it definitely worked on both counts.  We loved racing the cars round the track back in the day, so when I was offered a My First Scalextric for the girls to review, I had to say yes.  I think it's so important for them to have a variety of toys to try and keep a balance to those gender stereotypes we can soon find ourselves gravitating towards.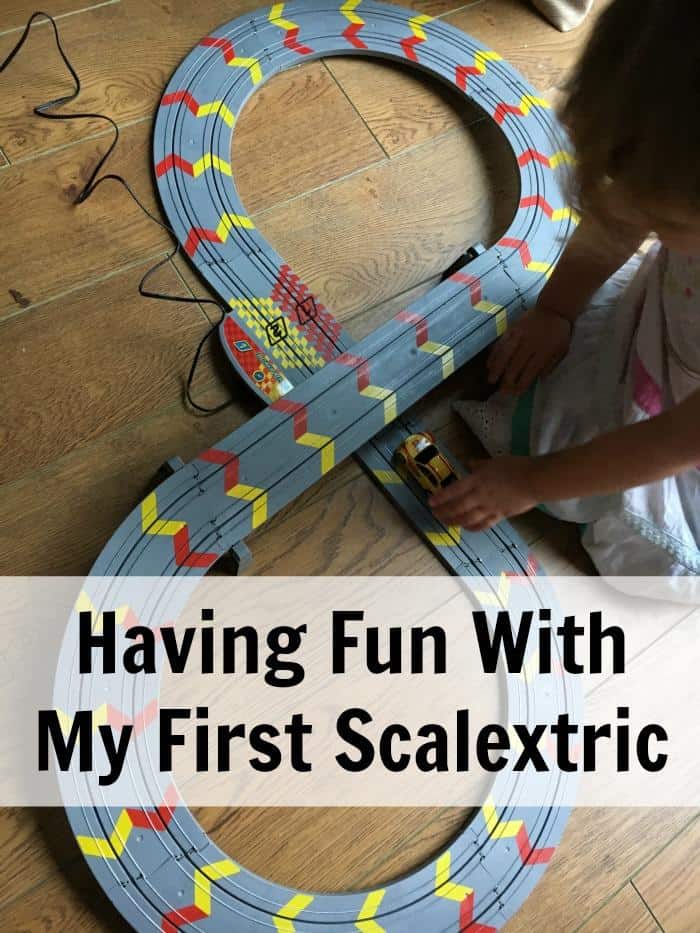 The My First Scalextric track is designed perfectly with younger kids in mind and is suitable for ages 3 and upwards.  The design of the track is a figure of 8 and there is a red and yellow lane for the matching cars.  The race track is easy to put together, I even managed it without any help from Daddy!  There were some little hands trying to get in on the act, but that was through a keenness to start playing.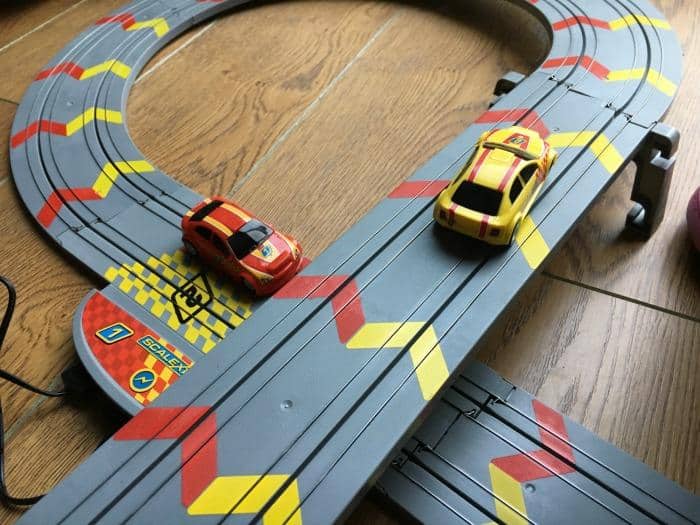 The controllers for the track are red and yellow as well, so your lane and car all match making it really easy for younger children to play with it.  The My First Scalextric was a big hit at our recent play date, and all the children were super excited to play with it.  It didn't take them long to realise that if they went into the corners too fast, their car would go flying off the track.  I always used to have that problem when I was a kid, didn't you?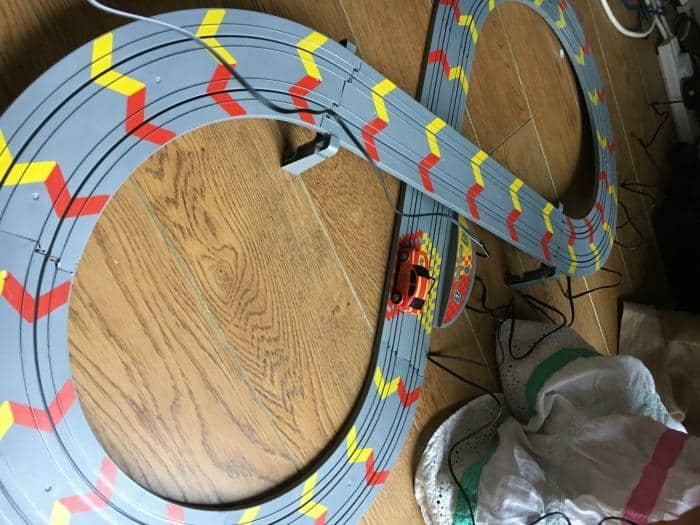 Once the children had got the speed control sorted out, the cars were going round the track really smoothly and everyone was keen to take a turn.  We all found this a really great toy idea, and to say all the children playing with the My First Scalextric were girls I think that says a lot.  Perhaps Scalextric could put some girls on the packaging, or make a track design that appealed to them to make sure they can enjoy this toy as much as the boys? I get that red and yellow aren't overly masculine colours, but maybe some cars with glitter on would hit the spot?
We were provided with the My First Scalextric for the purposes of this review, but all thoughts and opinions are our own.  My First Scalextric is available to buy from most good toy shops priced £34.99.