Travelling in Europe is an exciting prospect for lots of people.  It offers a wide range of diverse cultures, stunning and historic architecture as well as some of the most amazing foods that the world has to offer.  Whether you are visiting a destination in Europe for a week, a month or a year you will want to make the most of your travel experience.  Perhaps you are going to be visiting lots of European cities, ticking places like London, Paris and Barcelona of your travel bucket list.  If you are planning a once in a lifetime holiday these are must read tips before you go.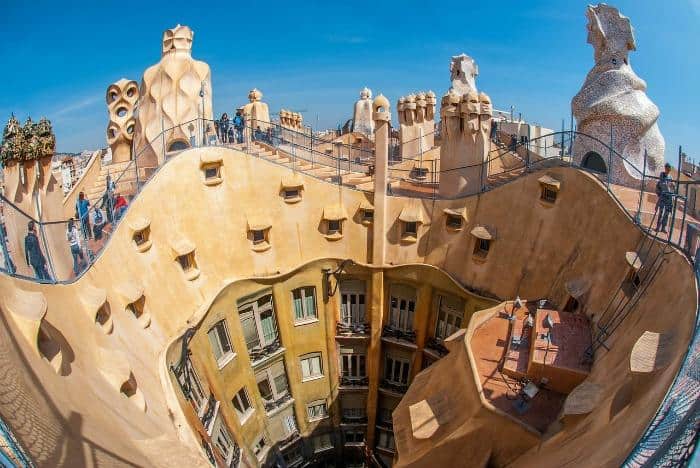 Get Digital Travel Documents
It doesn't matter whether you are planning on visiting one country in Europe or several, the travel documentation can soon start to mount up if you use the paper tickets and passes.  If you are travelling as a group or family, the paperwork can soon start to become quite cumbersome.  Save yourself a lot of stress in the queues at the airport and be kinder to the environment by using digital tickets and boarding passes where possible.
Use Budget Airlines
If you are going to be travelling by plane within Europe, you are going to be travelling relatively short distances.  A flight from the UK to Amsterdam for example takes around 1 hour and 20 minutes. If you are flying from the UK to Barcelona the flight time is around 2 hours.  If you are happy to provide your own snacks and are looking for reasonably priced flight travel, budget airlines are a good option.  If you sign up to receive offers and sales from their websites, you can get some great deals on flight prices before you go.
Hire a Bike in Europe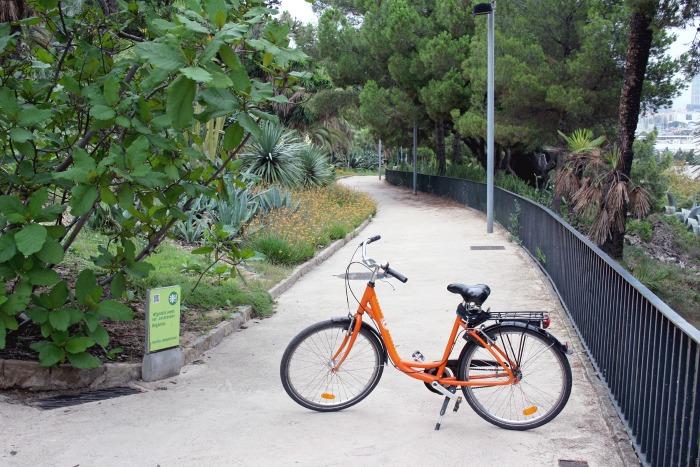 If you are planning a trip to Europe, I'm guessing it's because you want to see as much of it as possible.  My advice to you would be to stay above ground and use a bike hire service like donkey.bike.  It's an eco friendly way to get around any European city, and a perfect way to help you stay healthy when travelling.  If you rent a bike in Barcelona you will have the advantage of seeing more of this beautiful city than you would on foot, and you can easily get off the beaten track and get a feel for how the city really ticks.  For people looking to travel in Europe for an extended holiday, hiring a bike is also a great way to save money and gives you a huge amount of flexibility from city to city.
Visit the Tourist Information Centre
As soon as you arrive in your European destination, make visiting the tourist information centre your first stop.  This is where you will get lots of information about where you want to visit, and valuable local insight if you have a particular focus for your trip. You will get access to free maps as well as discounted and free things to do in Europe.
Book Tickets for Attractions in Advance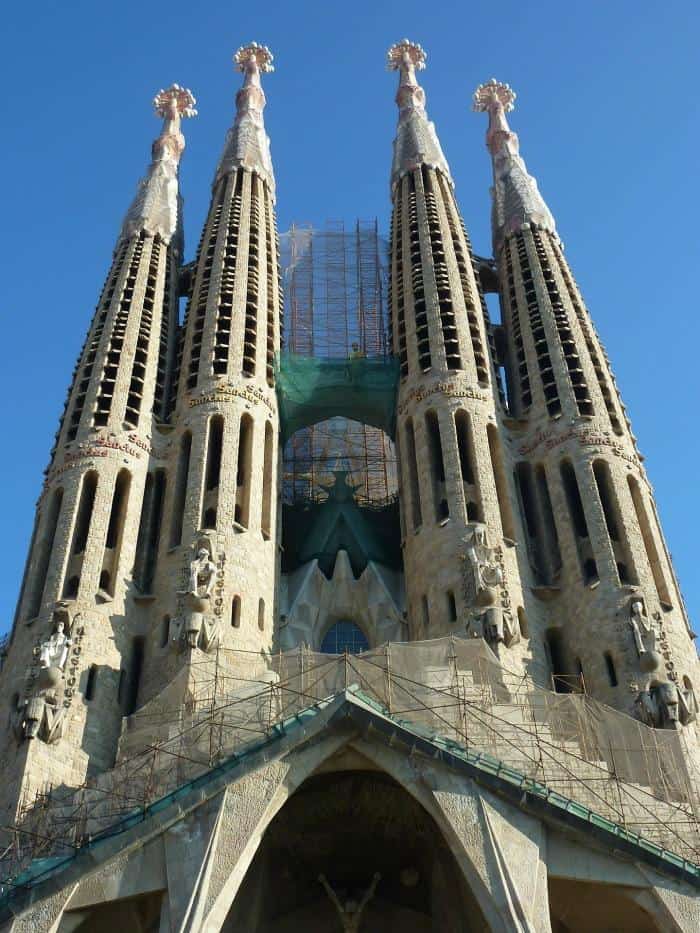 If you are wanting to make the most of your trip go online and book tickets to your favourite attractions in advance to get the best deals, avoid the queues and guarantee entry.  If you have always wanted to go inside the Sagrada Familia, booking in advance is essential.  I have read many a time that tourists have only been able to see this building from the outside due to not buying a ticket in advance, me being one of them!
Keep Your Personal Possessions Secure
Firstly, I would like to say that I've always felt safe travelling in Europe and have never personally had an issue with items being stolen.  Unfortunately it does happen though, and it can really put a dampener on your trip if money or important items and documentation go missing.  Keep everything secure and out of sight to avoid being targeted by petty thieves.
Pack Light
How many times have I taken everything but the kitchen sink with me on holiday, to find I come home with half of it unused.  Being a parent, I have an instinct to prepare for everything but this can also be a hinderance when travelling.  Be realistic about what you need on your trip, research what the weather will be like and if something is only a 'might need', think about whether it will actually be more practical to buy or hire it while you are away.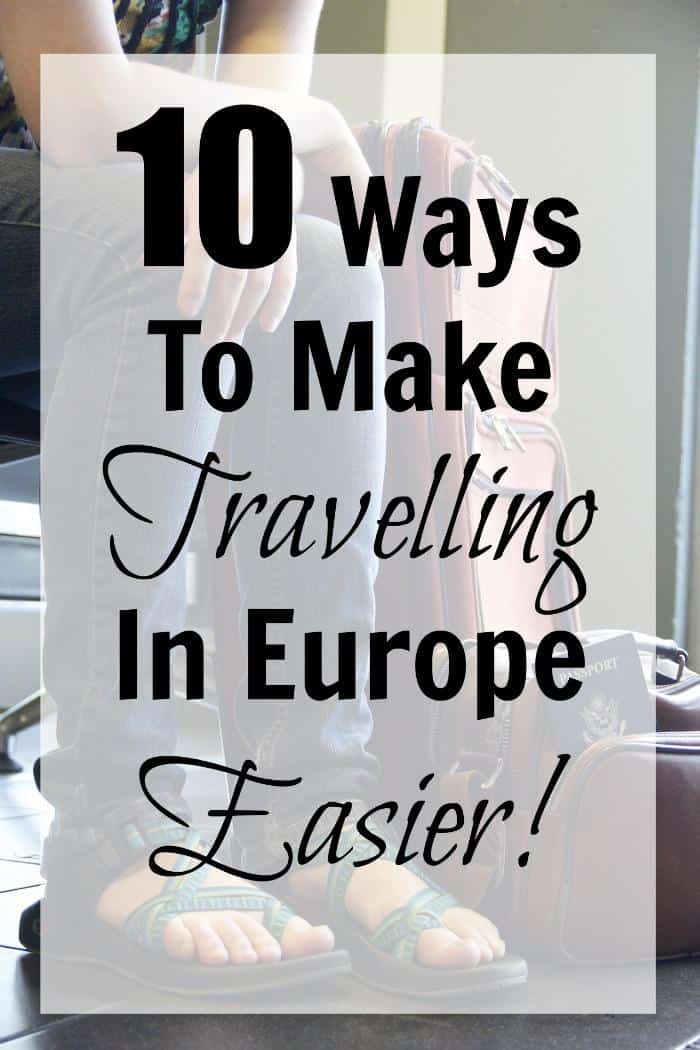 Stay on the Outskirts of the City
As much as it can be appealing to stay in the heart of the city or town you are visiting in Europe, believe me when I say it really isn't necessary.  If you are going to be using bike hire to get around or public transport, staying on the outskirts of your destination can have lots of benefits.  The rooms will be cheaper, the location is often a lot quieter and it will add very little inconvenience to your trip.
Do You Need a Tourist Pass?
It can be very tempting to buy a tourist pass as soon as you book your trip, but look crefully at the benefits and if it is good value for money for you.  If you plan to visit a lot of the local attractions, they can be a great investment.  If there are only a few places you want to visit, it might be better value for you to a book that ticket entrance directly with the venue.
Have Lots of Picnics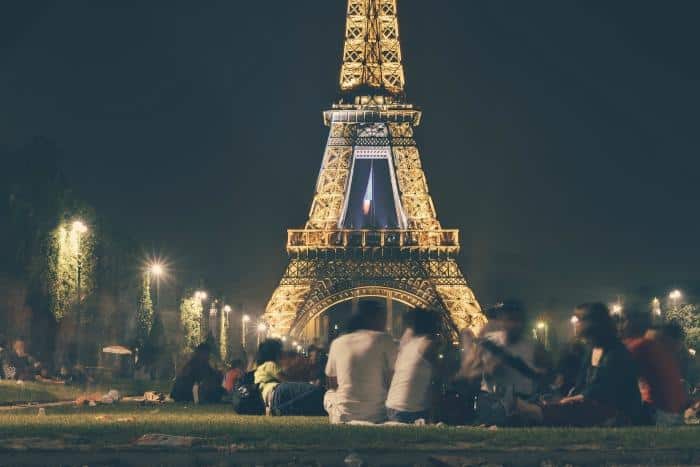 There are places in Europe that lend themselves very well to eating picnics.  If you are visiting Amsterdam in the summer, go to Vondelpark and relax with the locals.  How about stocking up at the supermarket and sitting next to the Eiffel Tower in Paris?  There's a travel memory right there, right?  If you are visiting Spain, hit the beach with a bocadillo.  You don't have to enjoy food in a restaurant for it to be a fun part of your trip.
What would you add to make travelling in Europe easier?
Read about how I'm inspiring my children to love travel here.