If there is one investment I think you should make when it comes to beauty products, it's that you should always have a good moisturiser or face cream in your stash.  It's not necessarily because I think they perform miracles, but I do think that a good face cream will slow down some of the signs of ageing and protect your skin from the effects the harsh winter months and central heating can have on it.  I believe that if you don't use a good face cream, you could see your skin ageing a lot quicker than you want it too.
I was recently asked to try out a luxury face cream called XYZ Smart Collagen Luxe Cream.  Now that I'm the wrong side of 40, I'm keen to try products like this to see if they do benefit the skin.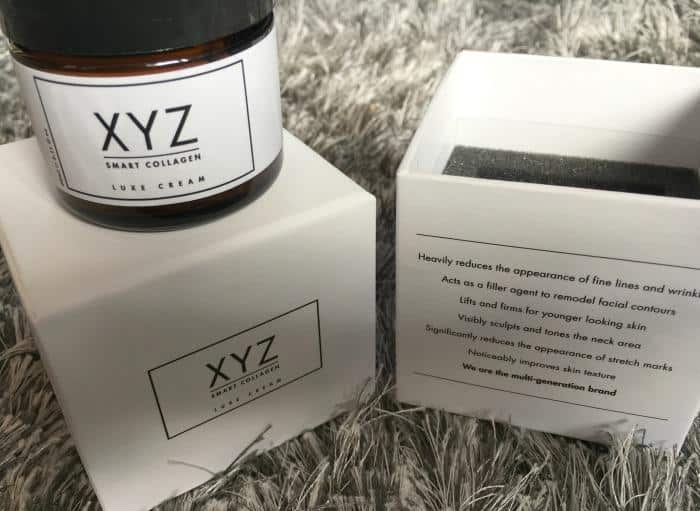 What Do The Manufacturers Say About XYZ Smart Collagen?
This product makes some pretty big claims, if it is used regularly. If it is used for around 3 months, they say it  is clinically proven to reduce how old you look by 7.5 years.  Now I haven't been testing the product for 3 months, but I've definitely seen an improvement in the look and feel of my skin.
Here are some other claims about the product:
90% of women who tested the product said they would recommend it.
Reduces Wrinkles – Visibly reduces the appearance of lines and wrinkles around the face and eyes
Lifts & Contours – Visibly lifts sagging skin, sculpts and defines the look of facial contours
Tightens & Firms – Significantly improves skin elasticity, firmness and density for a more toned look
Improves Skin Texture – Smooths, levels and refines skin texture for a younger, rejuvenated, look
Reduces Stretch Marks – Heavily reduces the size and depth of stretch marks, visibly improving their appearance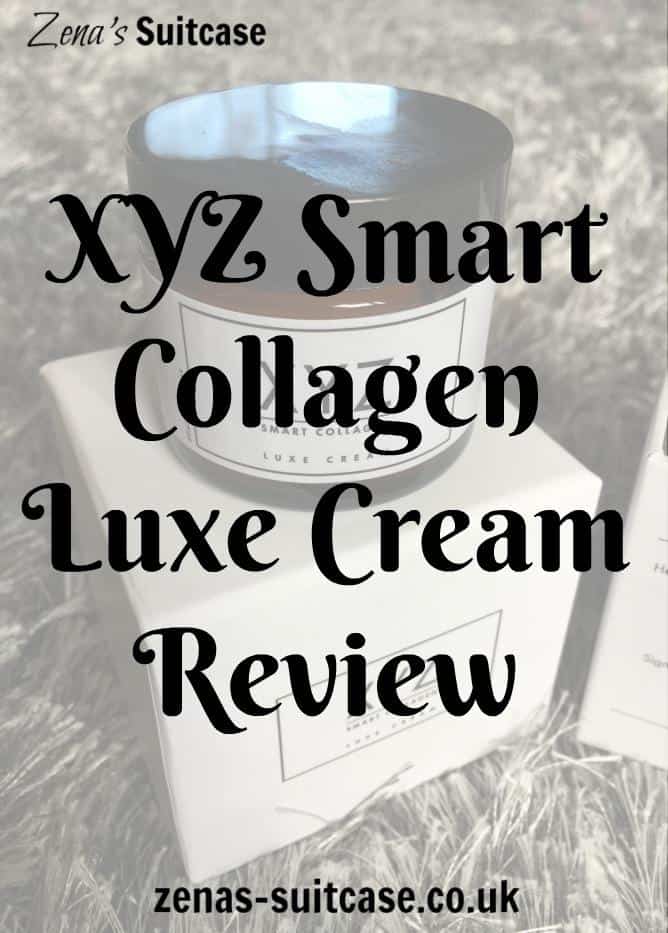 A Bit Of History About XYZ Smart Collagen
The ingredients in XYZ Smart Collagen cream were originally used to to apply to tattoos.  It was used to help aid the healing process of newly acquired tattoos but it soon became apparent that the ingredients had other benefits for the skin.
The active ingredient in XYZ Smart Collagen Luxe Cream is obtained from the leaf sap of the South African plant Bulbine frutescens. This sap contains two powerful compounds that have been clinically proven to slow the rate of collagen breakdown in the skin and increase collagen production.
As we get older the collagen production in a skin starts to decrease.  By the age of 35 years old is practically halved.  XYZ Smart Collagen Cream helps boost the skins natural production of good quality collagen, which claims to slow down the signs of ageing.
What Did I Think About XYZ Smart Collagen Cream?
The XYZ Smart Collagen Cream packaging really appealed to me.  It came in a lovely fuss free box, and the cream was secured inside it.
The cream is white, light in texture and fragrance free which in my mind is how a face cream should be.  It always makes me feel more comfortable about using it on my skin, if it seems natural from the outset.
The cream goes onto the face easily and absorbs well.  I noticed that the feel and texture of my skin improved from the first use, so perhaps after 12 weeks there would be visible improvements.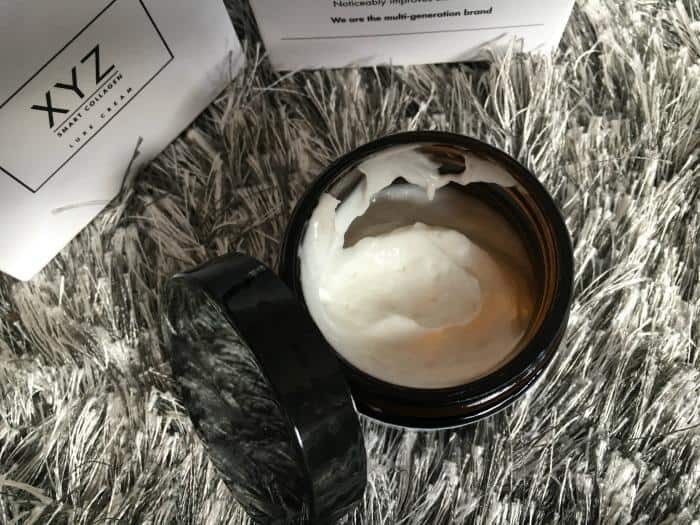 The cream also felt like it was actively protecting and moisturising my skin throughout the day, which I think is a real testament to how effective prolonged use would be.  There was no point in the day that I thought my skin was starting to feel dry or uncomfortable and I would say it had a more youthful feel about it.
Overall I've been pretty impressed with the XYZ Smart Collagen Cream over the few weeks that I have used it and I wouldn't have any trouble recommending it to someone who was looking for a product to improve the look and feel of their skin.
XYZ Smart Collagen Cream Giveaway
As I've been so pleased with the XYZ Smart Collagen Cream, I've been able to get my hands on another one to giveaway to one lucky Zena's Suitcase reader who would be interested in giving this product a try.  I really don't think that the winner would be disappointed in the slightest.  Perhaps you can enter to win it for yourself, or as a gift for someone special in your life.  If you have a Mum or a girlfriend who's a beauty fan, I really don't think they will be disappointed if you surprise them with this.
All you need to do is enter via the rafflecopter below.  If you have time, and you want to increase your chances of winning you can unlock bonus entries and pop back daily to really boost your chances.
I was provided with the XYZ Smart Collagen Luxe Cream for the purposes of this review and giveaway but all thoughts and opinions are my own. XYZ Smart Collagen Luxe Cream is available from their priced £39.99.
Feeling Lucky? Enter another competition here!