Eating out as a family is really important to us, whether it's going to a restaurant or we are looking for a more casual experience.  Even though we live here, I often find myself asking google 'where to eat in Nottingham' or 'where's a good place to get burgers' as I'm interested in where people are recommending.  There are always new restaurants popping up, and I like to try out new places instead of sticking with tried and tested all the time.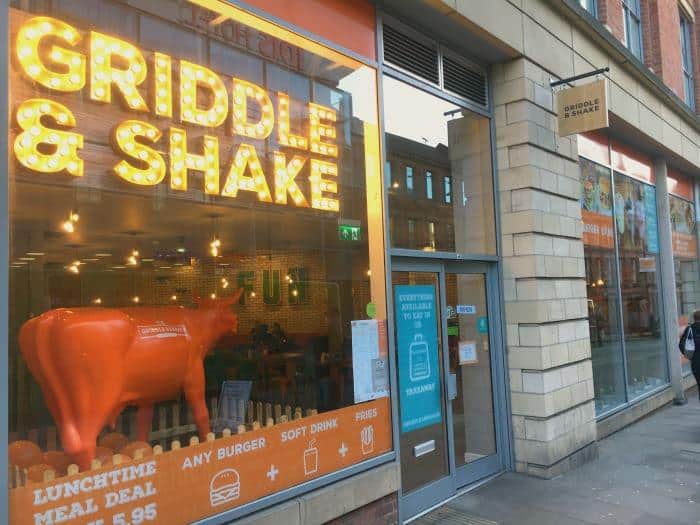 About Griddle & Shake
Griddle & Shake is a new casual dining restaurant in Nottingham and we were lucky enough to be invited along to try their food, including their new children's menu.  Now, I'm really fussy when it comes to burgers. They are not the sort of food that I eat out very often as I have been disappointed too many times.  When I received the invite from Griddle & Shake, I popped over to their website to find out a bit more about them, and really felt like they might be able to put my faith back into burger restaurants again.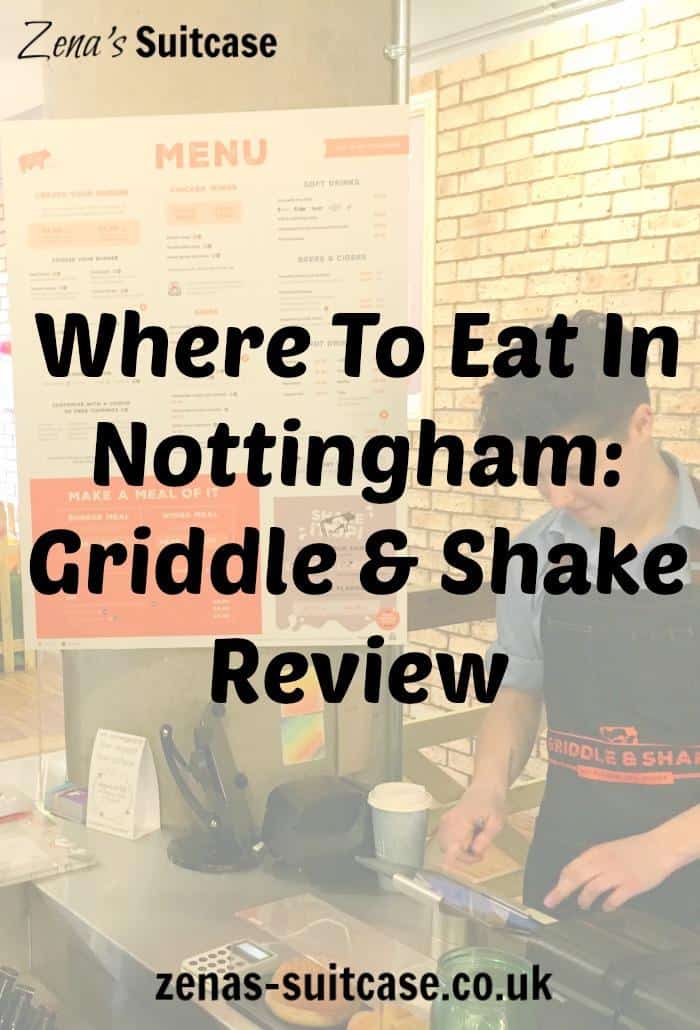 Griddle & Shake pride themselves on providing good quality food in their restaurant.  Their produce is locally sourced, where possible, and the meat used in their burgers is Red Tractor approved.  They also serve their food in eco friendly packaging from Vegware.  If that wasn't enough, they also serve beer.  It's not just any old beer either, it's from the Freedom Brewery, and there are so many good reasons to drink their ales, but I digress.
Griddle & Shake Children's Menu
We had been invited along to take a look at Griddle & Shake's new children's menu, so we headed into town with two hungry little people to see what they made of their food.  There was some debate over whether they were going to have a burger or the chicken bites, so in the end they tried both.  I think this picture says it all really.  I haven't seen these two young ladies tuck into a burger like this before, and it's safe to say they were impressed.  The fries went down a treat too, with a big thumbs up for the sweet potato version as well as regular.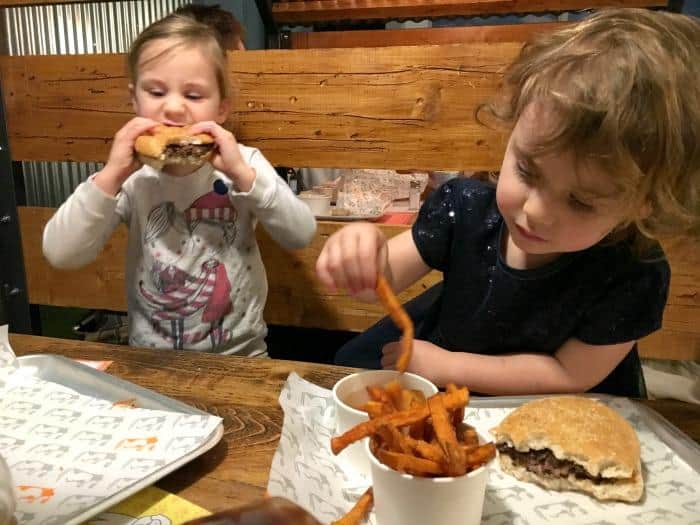 We all tried the chicken bites, which are Griddle & Shake's answer to chicken nuggets and boy they are good.  They are made from real chicken breast and coated in rice flour making them both great quality and gluten free.  So many wins there for feeding the kids, right? The kids went for the Radnors apple juice to wash down their burgers, which also happens to be a drink approved by schools.  This means the drinks meet the Government Regulations for Schools.  Griddle & Shake are racking up a lot of brownie points already from us.
How to Order Your Burger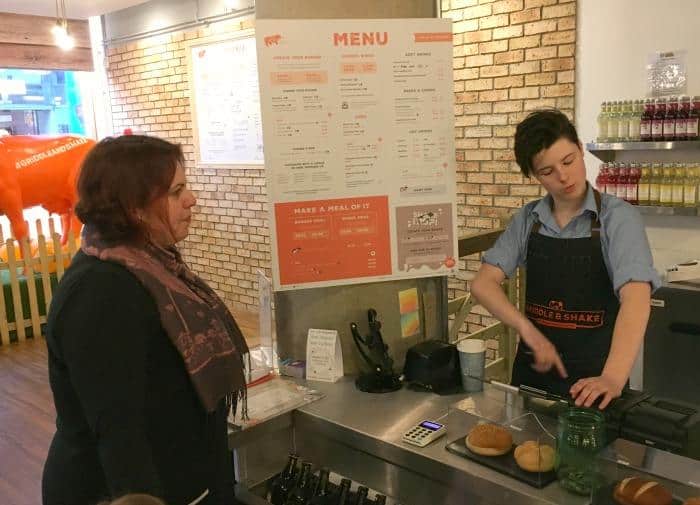 When you go to Griddle & Shake, the idea is that you can see what your getting.  The order process is a bit different to your usual restaurant, but stick with it as in my opinion it's a lot better.  Tell the lovely lady at the till what burger you would like and what bun you want.  Yes, you heard me right, there is a choice of buns from classic to pretzel to gluten free!  Woohoo!
Then make your burger your own with as many free toppings as you like.  They have it all going on from grilled onions to fresh jalapeños to smoky tomato burger relish.  What's not to love already!  The guys make your burger and bring it to you pretty much as soon as you sit down, so literally no waiting for food.  Perfect when you have hungry kids in tow!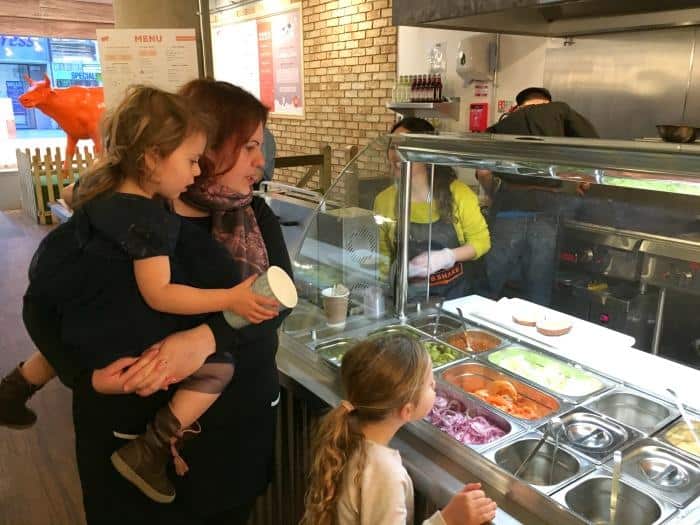 What are Griddle & Shake Burgers Like?
I've got to say we all really enjoyed our burgers, they were delicious.  They were fresh, perfectly cooked and more importantly not in the slightest bit dry which is one of my biggest burger turn offs to be honest.  We got chance to talk to Ed, who owns Griddle & Shake and he let us into a few secrets.  Firstly, he is Michelin trained which really comes through in the quality of food and attention to detail in his restaurant.  Secondly, his burgers have a touch of the Heston Blumenthal about them and it shows.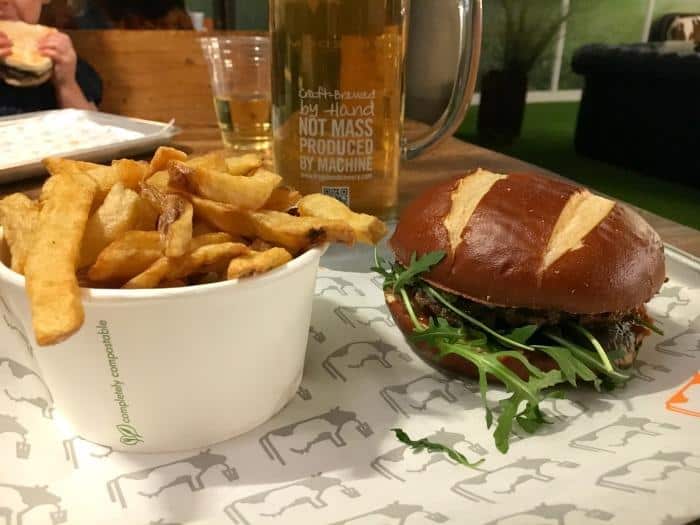 It's all about the proteins, Ed explained to us, and how they are made into the burger shape.  The burgers are sourced from a company that uses a machine that maintains the shape of the meat proteins instead of mashing them all up.  It's this technique that helps to keep the burgers moist during the cooking process, which means you get a great burger in your bun.
Ed loves burgers, and has put a lot of thought into providing his customers with great quality food, that I think they will come back for time and time again.  This same quality is apparent in the children's menu and I would not hesitate in recommending this burger restaurant to any of my friends or family especially if they were looking for a good burger restaurant in Nottingham.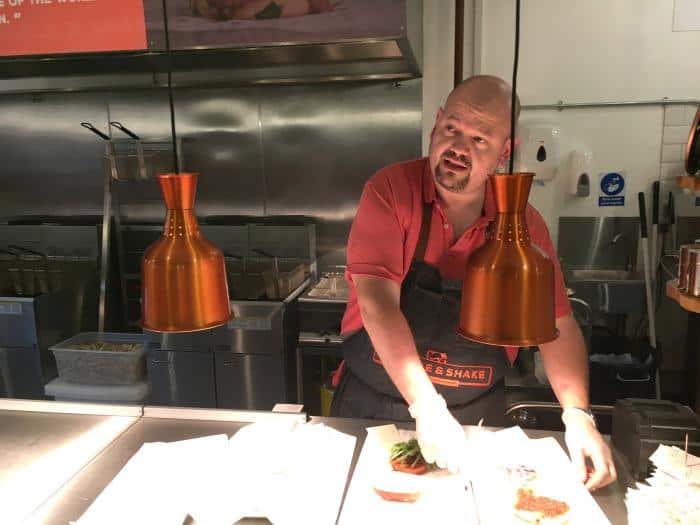 Why go to Griddle & Shake
We had a really positive experience at Griddle & Shake and are already thinking about what burgers we want to try when we go back.  We loved the food, and the service was brilliant.  The staff were friendly and helpful and clearly cared about the customer experience and the food they were providing.
What I would say to anyone thinking about eating at Griddle & Shake is if you care about the quality of your food, supporting a local socially responsible business and eating great burgers, then you will feel good about spending your money at Griddle & Shake.  Burgers start at £4.60 and burger meals cost from £9.50. The children's menu starts at £3.95 for a burger, and freshly cooked skin on fries are £1.50.  There are cheaper burger restaurants out there, but in my opinion you get what you pay for and I think your kids will love the food as much as mine did.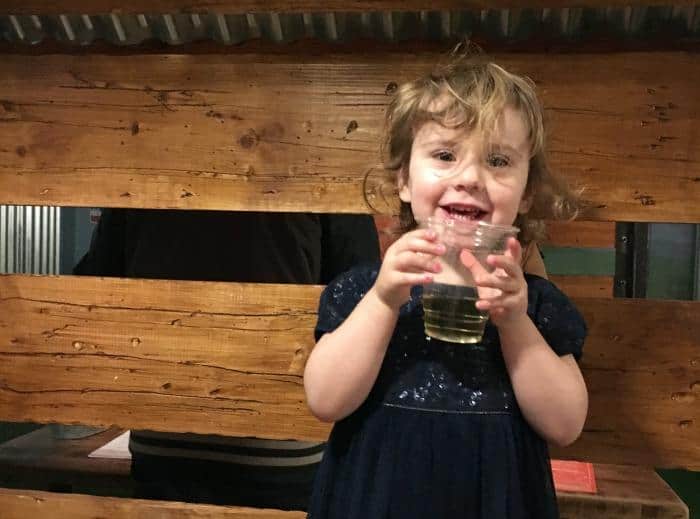 Where is Griddle & Shake?
Griddle & Shake
9 Fletchergate,
Nottingham,
NG1 1QQ
We were invited to Griddle & Shake for the purpose of providing this review, but all thoughts and opinions are our own.