Strive shoes have been one of my favourite footwear brands for a while now.  If you follow the blog regularly you will know that I was a huge fan of the Yoto Strive Sandals I received last summer.  They were my favourite sandals that year by far.  They were comfortable to wear, felt secure on my feet at all times and looked great too.
I was delighted when Strive got in touch with me again and asked if I wanted to review a pair of shoes from their autumn/winter range.  It's such a compliment when a brand approaches you again and I was also extremely happy that I was going to have comfortable feet through out the colder months too.  You might remember my blog post: Strive walking Shoes Fit For The School Run featuring the the Maine active trainer in grey.  These were my favourite autumn/winter shoe too!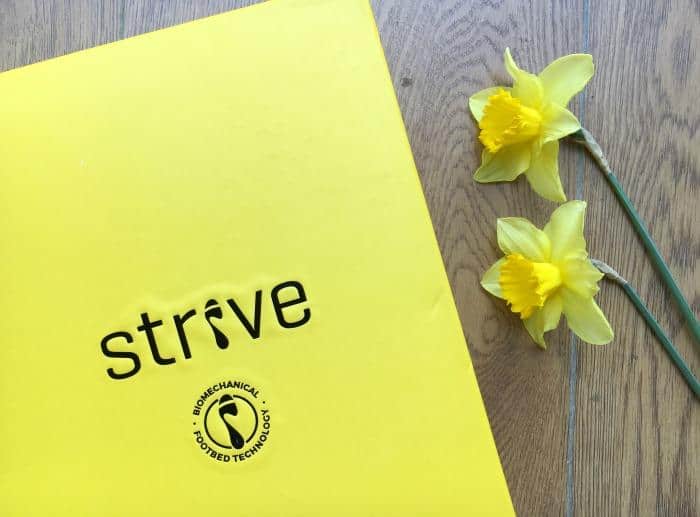 Strive Sandals Review
The latest pair of Strive sandals to arrive at Zena's Suitcase are the Kono sandals in black and bronze snake skin.  I am really enjoying wearing them in the warmer weather so far.  They are so comfortable to wear and have so much going for them as great sandals.
First of all, the sandal is made to the highest standard with soft black leather and a bronze snakeskin look to add a little sparkle at the toe.  I think we all need a little sparkle in our lives don't we?  The sole and upper are sturdy and very well made.  The arch support in the sandal is particularly good, making for a really comfortable stride.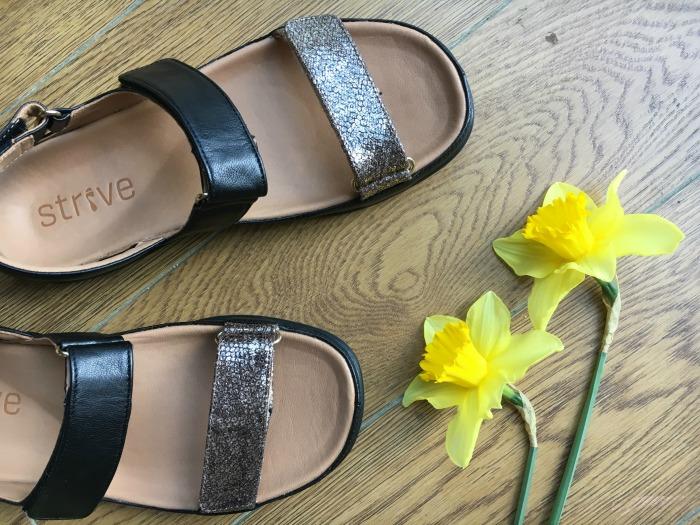 The Kono sandal is also fully adjustable making for a great fit whatever shape or size feet you have.  I have particularly wide feet, so having adjustable straps on the toe, top of the foot, and behind the ankle mean I can adjust the sandal to the perfect fit for my foot.  Not only does this allow for a great fit for the sandal, but it also means there is no rubbing or discomfort at all.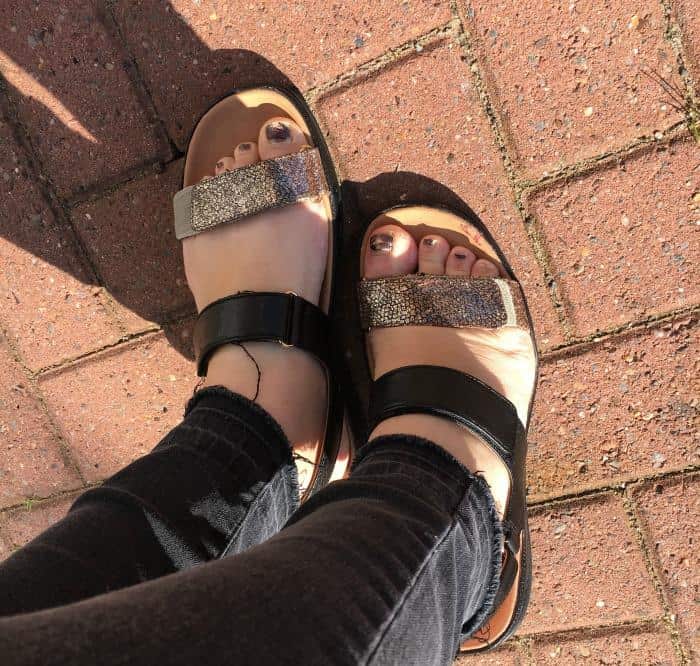 These sandals tick so many boxes in terms of quality and comfort, but it's also good to know that they work with your feet to provide a more natural way of walking.  The amazing BFT Technology provides the foot with the correct support to walk naturally.  This technology helps your posture, alignment and provides comfort for your feet.  It may also reduce the stress put on your body and feet as the fit works with the natural contours of your feet.
If you haven't guessed already, I totally love my Strive sandals.  The Kono sandal is going to get a lot of wear this season, whether it be on the school run or while we are off on our travels.  Where ever there is walking involved, my Strive sandals won't be far away.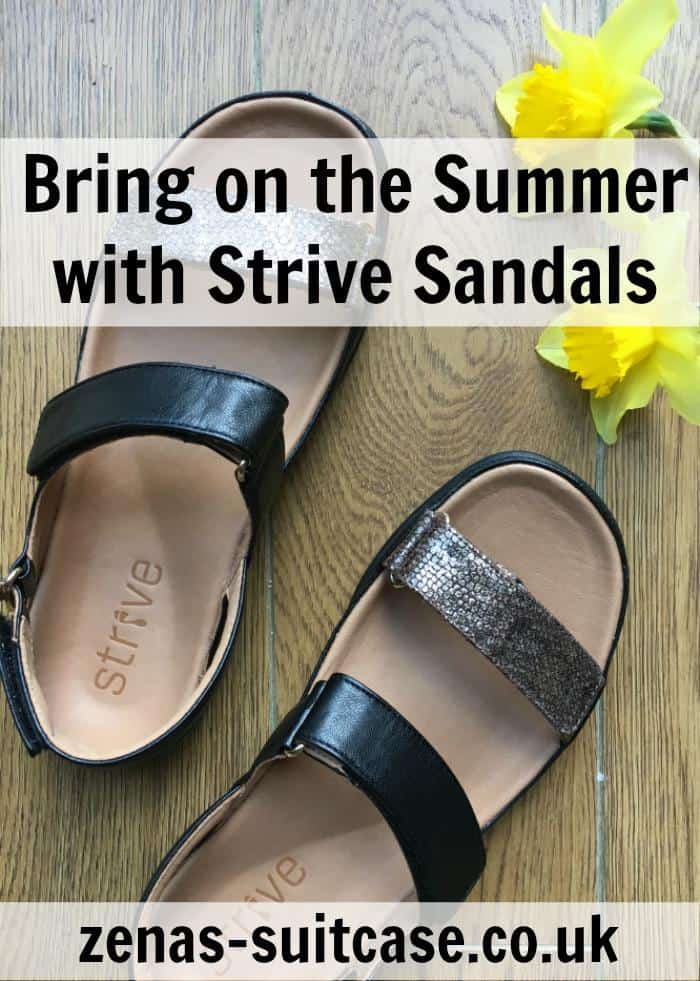 Strive Sandals Competition
Because I am loving my Strive sandals so much, I'm delighted to announce this latest reader giveaway.  Strive footwear have agreed to offer two Zena's Suitcase readers the chance to win a pair of sandals of their choice.  That's right everyone, there are two pairs of sandals up for grabs for two lucky winners, so there are even more chances to win!
Perhaps you will pick the Kono or maybe the Capri II is more your thing.  Whichever it is, all you need to do to be in with a chance of winning is enter via the rafflecopter below.  As always, there are lots of chances for you to win, so it would mean a lot to me if you would follow Strive footwear on social media and subscribe to my channels.  I wish everyone who enters the very best of luck as this really is a gorgeous brand of footwear. Competition ends 10th May 2017.  Other T&C's apply.
I was sent the Kono Strive sandals in exchange for this review, but all thoughts and opinions are my own.  I would have no hesitation in recommending Strive to anyone who was looking for comfortable footwear that kept their feet healthy.