I've lost my focus with Slimming World recently and I'm trying to get back on track.  I haven't been staying to my Slimming World group, just running in to get weighed and stock up on salted caramel hi-fi bars (3 syns each). It really has an impact if I don't stay to the session.  Hearing about other members successes is really motivating and you pick up lots of sliming world tips and tricks too.
There was one idea I heard that has stuck with me, and I've decided to implement it at home.  You have a box or tin filled with Slimming World syns you enjoy.  As you are allowed 15 syns a day on Slimming World, bag the treats up so that there are 15 syns in each bag.  When you need a chocolate fix, you have a bag of sweet treats at the ready that will curb your sweet tooth and you will also know you are keeping on track.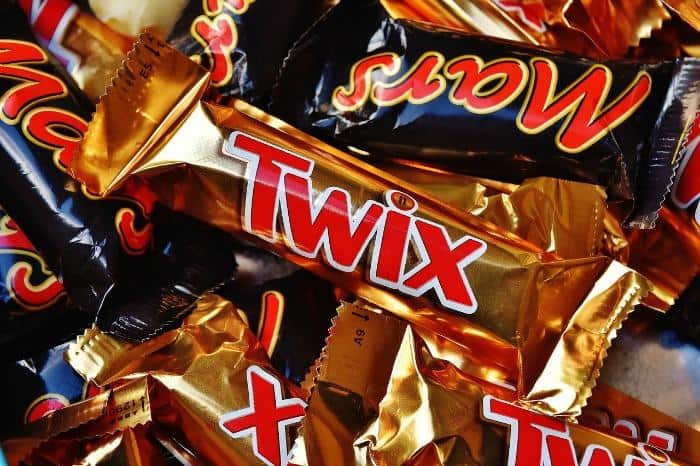 I made my own list of Slimming World syns that I could refer to quickly and I figured it would be helpful for some of my readers.  Having a list you can quickly refer to is helpful for staying on plan.  I've also added a downloadable version that you can print out and keep in your own treat box.
So when you are wondering how many syns are in a Curly Whirly of a Freddo, they are right here in this handy list.  Sometimes we need something salty and crunchy, so I've added a few savoury snacks you can use in your daily allowance as well.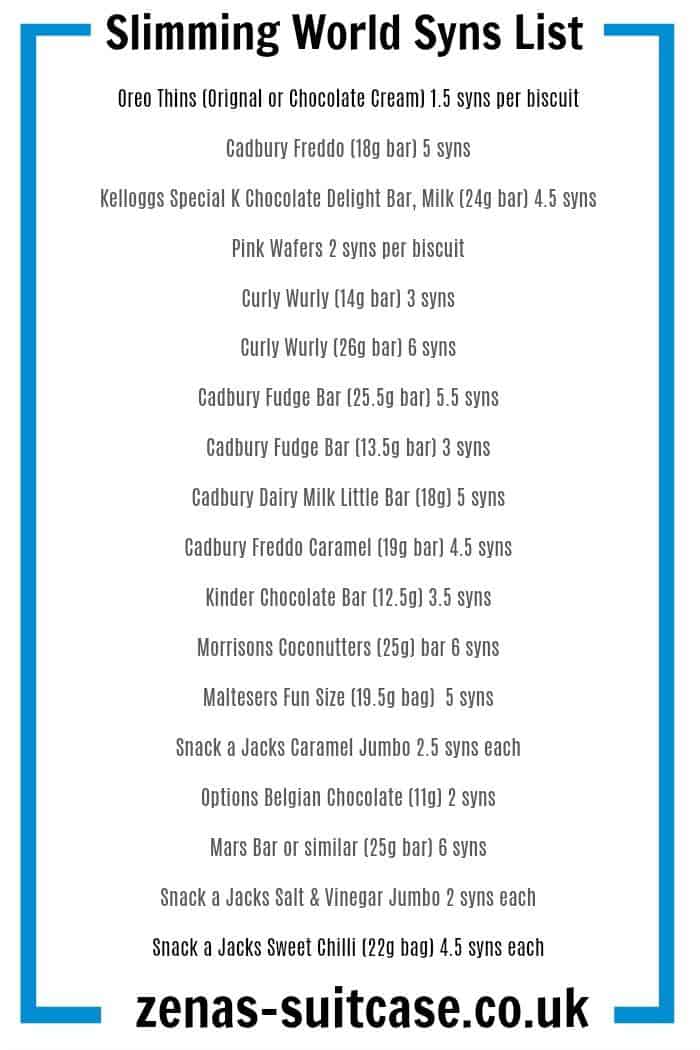 Slimming World Syns
Oreo Thins (Orignal or Chocolate Cream) 1.5 syns per biscuit
Cadbury Freddo (18g bar) 5 syns
Kelloggs Special K Chocolate Delight Bar, Milk (24g bar) 4.5 syns
Pink Wafers 2 syns per biscuit
Curly Wurly (14g bar) 3 syns
Curly Wurly (26g bar) 6 syns
Cadbury Fudge Bar (25.5g bar) 5.5 syns
Cadbury Fudge Bar (13.5g bar) 3 syns
Cadbury Dairy Milk Little Bar (18g) 5 syns
Cadbury Freddo Caramel (19g bar) 4.5 syns
Kinder Chocolate Bar (12.5g) 3.5 syns
Morrisons Coconutters (25g) bar 6 syns
Maltesers Fun Size (19.5g bag)  5 syns
Snack a Jacks Caramel Jumbo 2.5 syns each
Options Belgian Chocolate (11g) 2 syns
Mars Bar or similar (25g bar) 6 syns
Snack a Jacks Salt & Vinegar Jumbo 2 syns each
Snack a Jacks Sweet Chilli (22g bag) 4.5 syns each
Download the printable version here: Slimming World Syns List
I think knowing what treast I can have will help me stay on track with Slimming World.  I also need to cook more than I have been doing recently and try some more family friendly recipes.  There's so many options to cook slimming world friendly food, I think it helps to add some new recipes into the mix so you don't get bored with what you are eating.  Tonight it was a delicious tuna pasta bake with spinach, sweetcorn and leeks.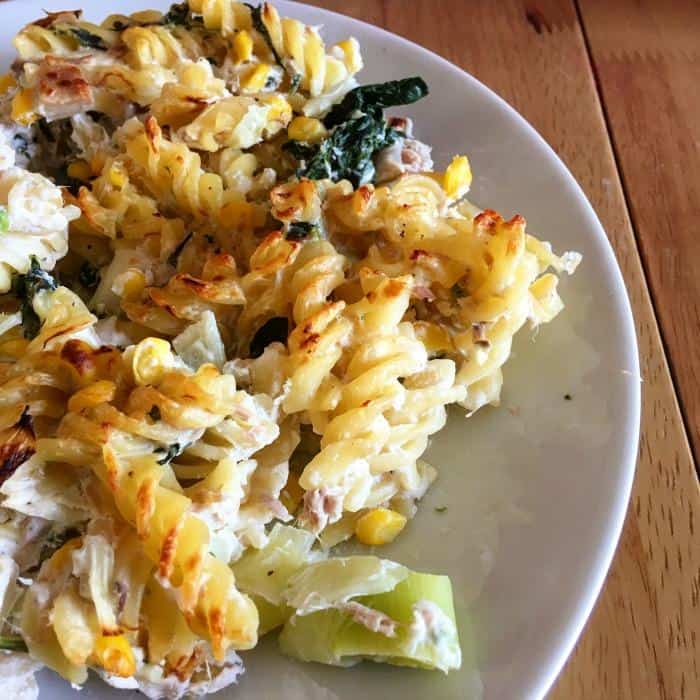 You might also like:
Slimming World ham & mushroom carbonara 
Slimming World beef & vegetables with balsamic vinegar 
What slimming world tips and tricks do you use to stay on plan?  Sharing them in the comments below could help other readers.