The girls have wanted their own Glimmies for a long time now so when we received an email asking us if we would like to review them, of course I said yes.  If the Glimmies haven't hit your radar yet they are little magical fairy creatures that have been sent by the moon to look after the animals that live in Glimmieswood.
There are 12 Glimmies Rainbow Friends to collect  and each one is unique.  They have cute features and their own individual characters.  The most exciting part of this toy though is the magical glow.  When you cup your Glimmie in your hand it glows a little like a firefly.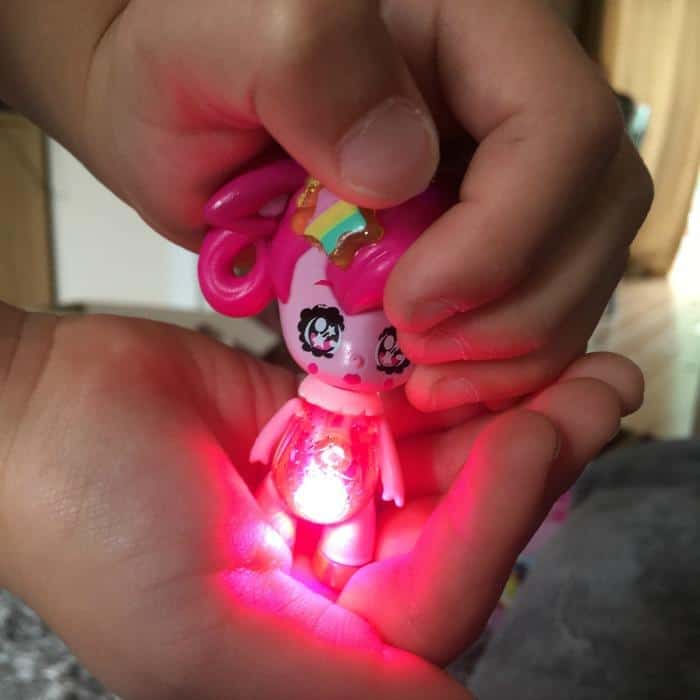 Also, when you put your Glimmies next to other Glimmies the glow changes colour.  They are very much the sort of toy your little one will want to take to bed with them and hide under the duvet with creating all sorts of magical stories in their own imagination.
Our Glimmies arrived with a few accessories.  We received a Glimhouse where our Glimmies can sleep and glow at night.  It also connects to other Glimhouses so you can make a glowing display of your Glimmies collection.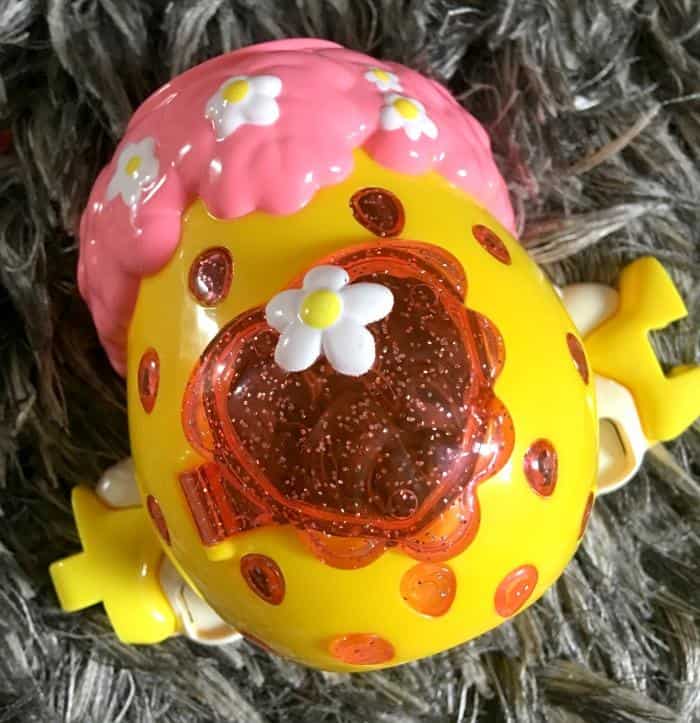 We also received the Glimmies Rainbow Friends Glimwheel.  You can pop 3 Glimmies into the Glimwheel and it will rotate with your glowing Glimmies inserted.  There is a day and night mode which helps you to control when it rotates.
The girls were certainly happy with their Glimmies and accessories when they arrived and the little dolls became very popular very quickly.  There was also the usual sibling debate over who was going to have which doll and accessory.
The toys certainly impressed the girls when it came to glowing in the hand and when they were put into the Glimwheel.  There were a few things that did disappoint though.  The Glimwheel doesn't come with batteries, so we had to source some before the toy would work.  One of the Glimmies ran out of glow very quickly and I'm not sure if that is because of something we did or that the battery was quite flat before it arrived.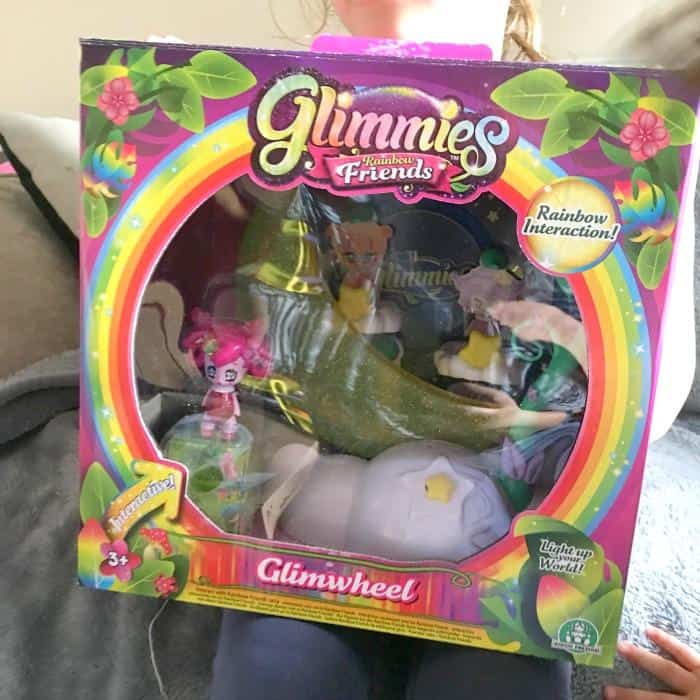 The Glimwheel could do with playing a little tune when it rotates as it didn't really capture the girls imagination to be honest.  It also makes quite a noticeable noise when it's rotating at night and it would have been nice to have some sound options to counteract this.
Overall the girls did enjoy the toys they received, but I probably wouldn't buy them anymore to add to their collection given our experience after this review.
We were provided with the Glimmies and the Glimwheel from Flair PLC for the purposes of this review but all thoughts and opinions are our own.