So today Tinkerbell is one whole month old and hasn't it flown by!  I find time really speeds up with children around, I'm so in the moment enjoying them growing up changing nappies, feeding them etc that time just races by.  It's so easy to forget their little milestones so I'm going to do a monthly update of her growing up.
If you don't know the start of this story, find out how Tinkerbell came into the world in our induction story.  It was definitely fast and furious which has pro's and cons!  We came home after a few days in hospital and the new arrival is settling into her new family well.  It's like she's always been here.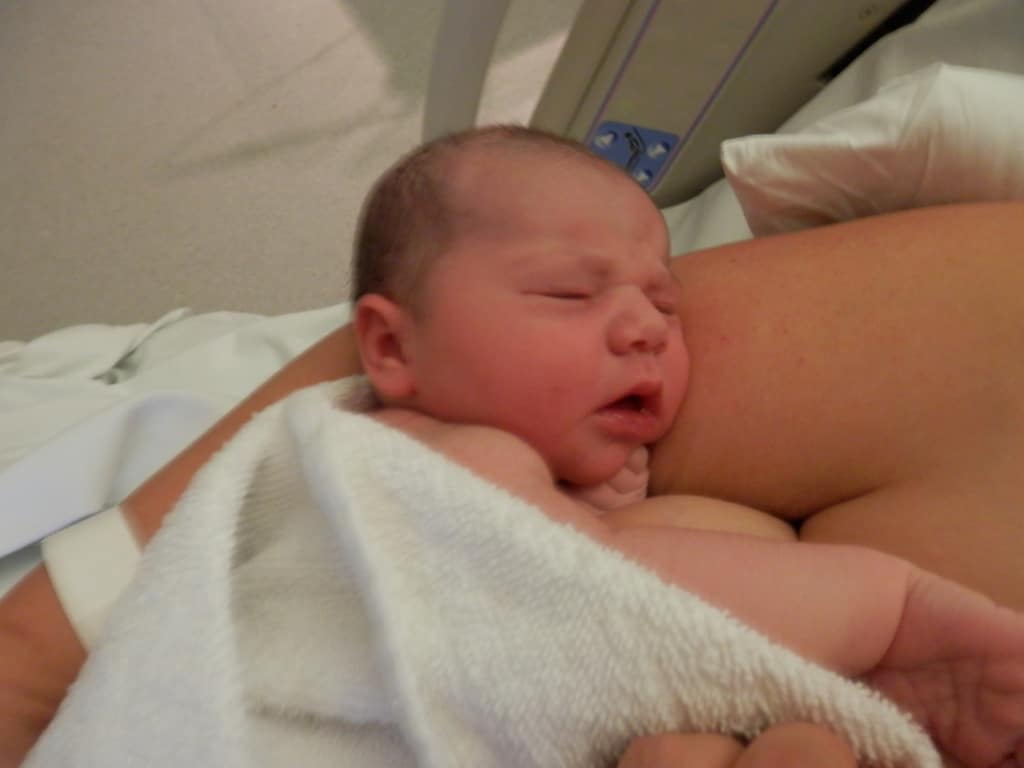 Feeding
Tinkerbell is exclusively breastfed.  She got off to a slow start as she was so stunned by her delivery but she's got the hang of things now.  It's taken a little practise on both sides.  There was some soreness to start with but that's all but gone.  I looked for the early signs of hunger and offered her the breast at every opportunity and this seems to have paid off.  She wakes up a couple of times a night, but this is to be expected to build up my milk supply.  She's settled and I'm happy so win win!
Weight
Born: 8lb 5oz
Day 5: 8lb
Day 13: 8lb 15oz
Day 26: 10lb 2oz
Tinkerbell has got off to such a great start.  She only lost 3% of her birth weight and then put on nearly a pound the following week.  Things have slowed down a little but she's still packing it on.  She's gonna be a big girl!
Spotty
She is covered in milk spots or milia.  They started on her head and have worked their way down to her face and neck.  With the warmer weather they can look a little red and sore, but I'm sure they will be gone in a few weeks.  I've not carried her in her sling for a few days so they don't get aggravated, but will start again as soon as they have cleared up.
Development 
Her head is getting stronger and she loves to try and lift it to look round.  She looks a little bit like a nodding dog so still needs support but the muscles are definitely getting stronger.
She has given us some little smiles.  I wasn't convinced until the Health Visitor came and saw her staring at me and the corners of her mouth curled.  I have sat for ages with the camera trying to capture one of these little gems but have missed everyone.  It's very frustrating!
She has just started to coo, which is just gorgeous.  It was most noticeable when I gave her her first baby massage which instantly calmed her down.  It seemed to help her move a bit of wind too.
Sleeping
She sleeps much better when the house is calm.  If there is too much going on she doesn't nap for long at all.  Her big brother used to sleep for England, I used to say he could sleep on a washing line.  She is trying to find her thumb, and has got it in her mouth a couple of times so hopefully this will be useful for settling herself later on down the line.  She will sleep for anything between an hour and 3 hours, but there is no real pattern or routine yet.
How's Mum Doing
My mood has improved 100%.  I was so worried it wouldn't but one month in and I feel so much better.  It's probably a combination of not having the physical 'torture' of late pregnancy, a beautiful baby arriving and all that oxytoxin released when feeding.
I'm still retaining a little water, but not nearly as much and hopefully in a few weeks it will all be gone.  I still seem to have that notorious pregnancy waddle and a few aches and pains when I walk but again it will be hormones at play.
The after labour pains were worse this time round, but this was my third baby.  Paracetamol didn't quite cut it so I did take other prescribed pain killers too.  I'd had enough discomfort over the last few months, I was reluctant to suffer any more.  They cleared up after a few weeks though.
So all is looking good after one month in and hopefully getting off to a good start will help us both as time go by.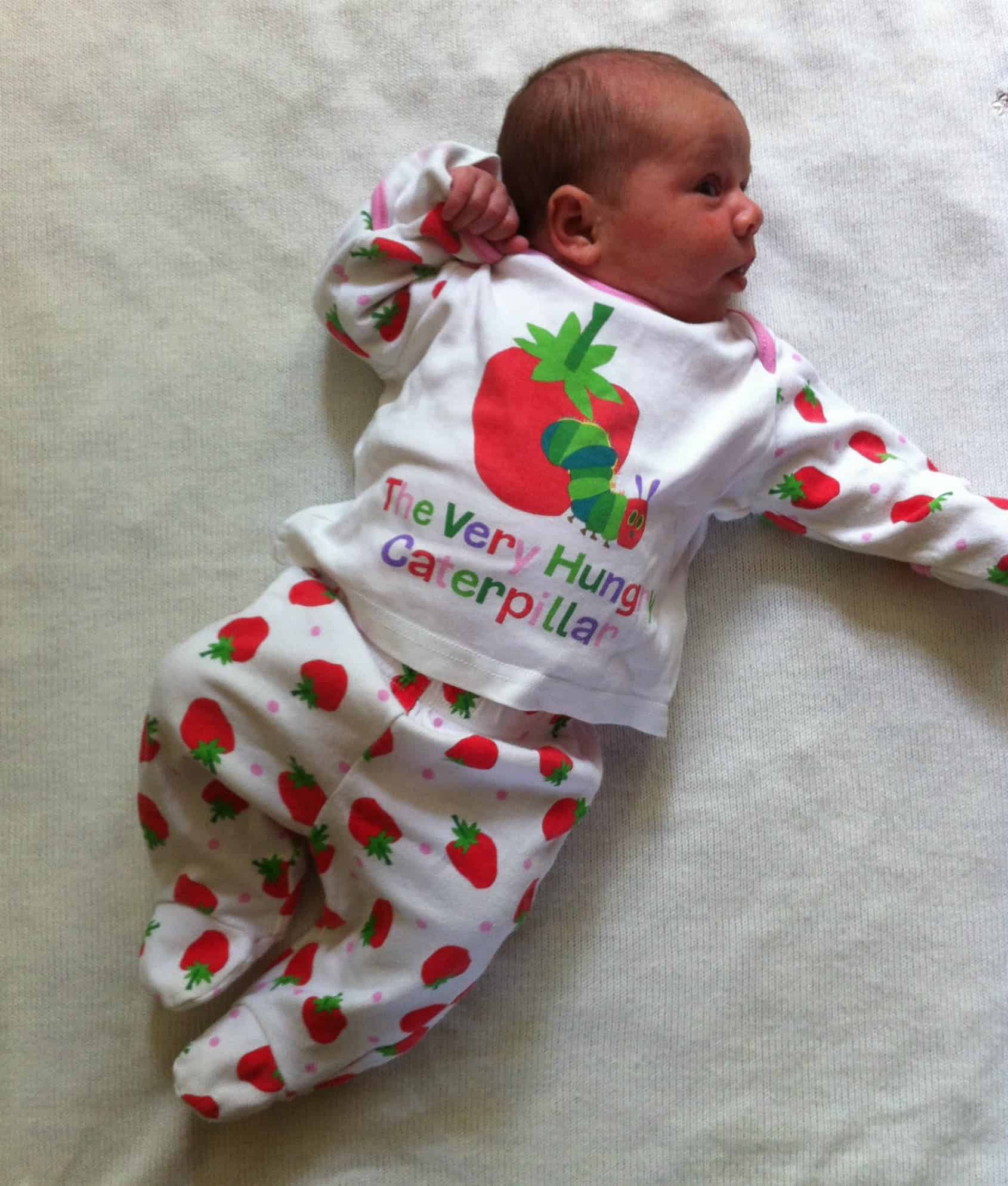 Happy One Month Birthday little Tinkerbell!