Monday was weigh in day and I'm pleased to say I've become thinner by 2 1/2 pounds!  That's a total of 8 1/2 pounds.  I'm so happy with this progress, my size is heading in the right direction so I must be getting something right.
In my last post I talked about the emotional roller coaster of jumping on and off the scales.  I made progress but I did step on the scales once on a non weigh in day.  It was much better than previously and because I did it at the same time of day I could still see progress so I wasn't disheartened.  This week I will try harder.
You may have noticed in my vision board (or when Granny pointed it out!)  a distinct lack of fruit.  Unfortunately I have never really got along with fruit.  It's one of those texture things, I just can't eat it.  I'll drink fruit juice but we all know how full of sugar this is now.  I've made progress by having smoothies,   but it's no substitute for the real thing.
Losing weight is so much easier if you like fruit!  This has been said to me so many times and has been one of my many excuses as to why I've not succeeded.  But it is an excuse, one that's holding me back.  I'm sure that not all thin or healthy people like fruit, so I'm going to be one of them!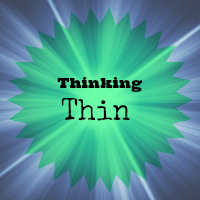 This week instead of thinking about what I don't like and failing at this hurdle, I've focused on  what I do like.  I do like vegetables,  I also like meat and there are other food groups I enjoy too.  I like spicy, tasty food despite my sweet tooth.  As long as I cook, use lean meats and plenty of vegetables I can still crack this thing.
To help wean my self of the sugar thing I have come up with a few sweet cheats to help me along the way.  I still feel like I'm having a treat but without the fat or sugar.  Unfortunately artificial sweetener does feature, but one step at a time.  One day I hope to overcome my fruit phobia but Rome was not built in a day!  So instead of biscuits, muffins and copious amounts of chocolate here's my replacements to curb that sweet tooth.
Sweet Cheats
Fake No Bake Lemon Cheesecake: 1/2 tub of quark, 1/3 tub of fat free natural yoghurt, 1 tbspn of artificial sweetener, juice of half a lemon.  Mix altogether. If you want some crunch crumble 2 amaretti biscuits on the top.
Fake No Bake Chocolate Cheesecake: As above but instead of the sweetener and lemon juice add 3 teaspoons of low calorie drinking chocolate i.e. Options or Highlights.
Lemon and Coconut Rice Pudding: 1/2 cup of pudding rice, 2 tbspn of dessicated coconut  and 1 litre of water in a pan, bring to the boil and simmer for 20 mins.  Add juice of half a lemon and 1 tbspn of sweetener and mix well.  Add as much fat free yoghurt as desired.  (I'm going to try a chocolate version of this and will let you know how it goes!)
The other changes I've made include swapping milk chocolate for dark chocolate, and having no more that one piece a day.  Dark chocolate is far more satisfying and one piece tastes exactly the same as 10.  A cup of Highlights or Options Hot Chocolate can also stave off those cravings while still allowing a little treat, but only one cup a day!
So with a little restraint and some diet changes I'm making progress.  I don't miss sugar at all and my energy levels are far more stable.  If you have lost weight this week WELL DONE!  Do you have any tips when it comes to staving off those sugar cravings?  I'd love to here them so please do leave me a comment.