If you've passed by my blog before, you'll already know there is a big age gap between Teen and the girls, 14  AND 16 years now we have Tinkerbell.  Clearly they don't have an awful lot in common or enjoy the same toys but it's still really important for us to enjoy family time together.  Sometimes this means a trip to somewhere like Drayton Manor and other times it means enjoying what's near by.
We are lucky enough to live near a great park, and in the summer it's full of people making the most of the good weather.  Today we I decided we would go and take a picnic.  Food is guaranteed to lure Teen away from the computer!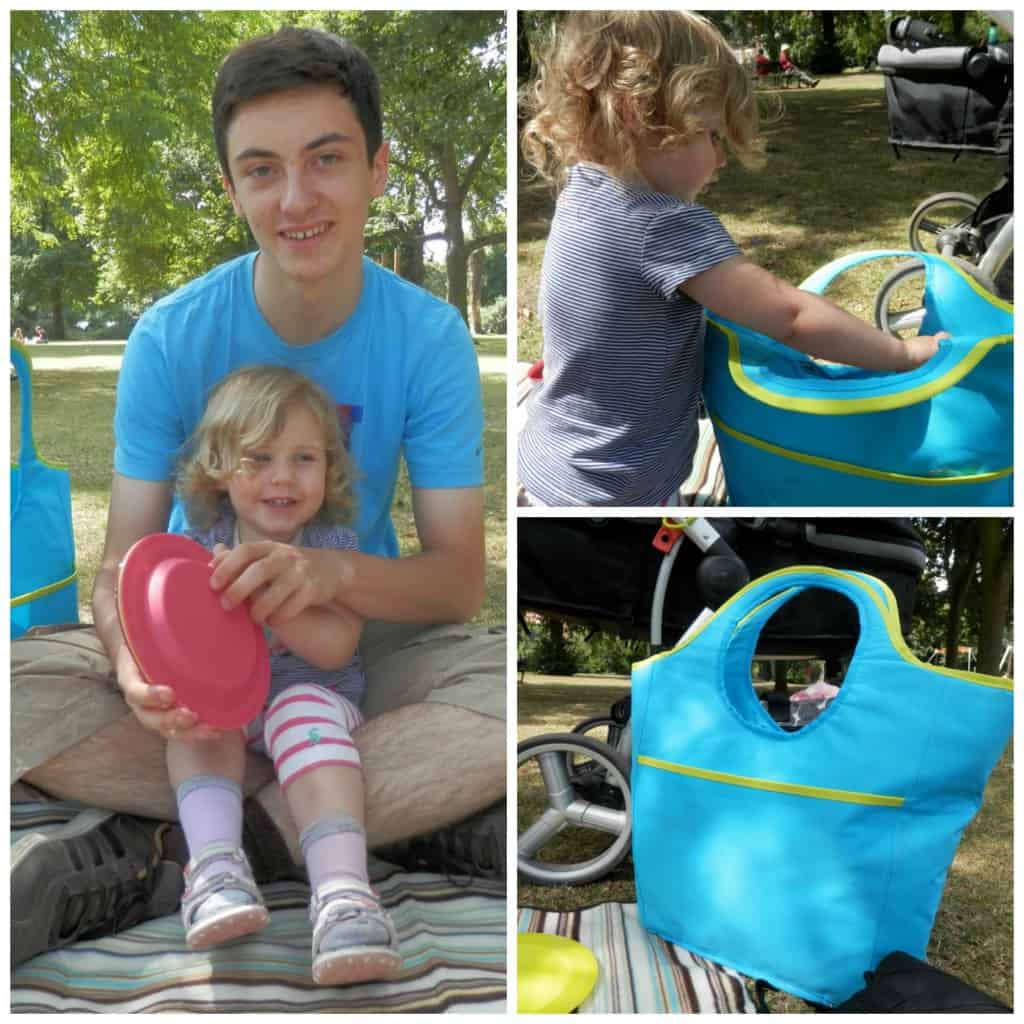 Everyone loves a picnic, right? Everyone enjoys food don't they, whether your 2, 16 or (ahem) 39!  Sharing food, in the sunshine is one of life's simple pleasures that can be enjoyed by anyone and everyone.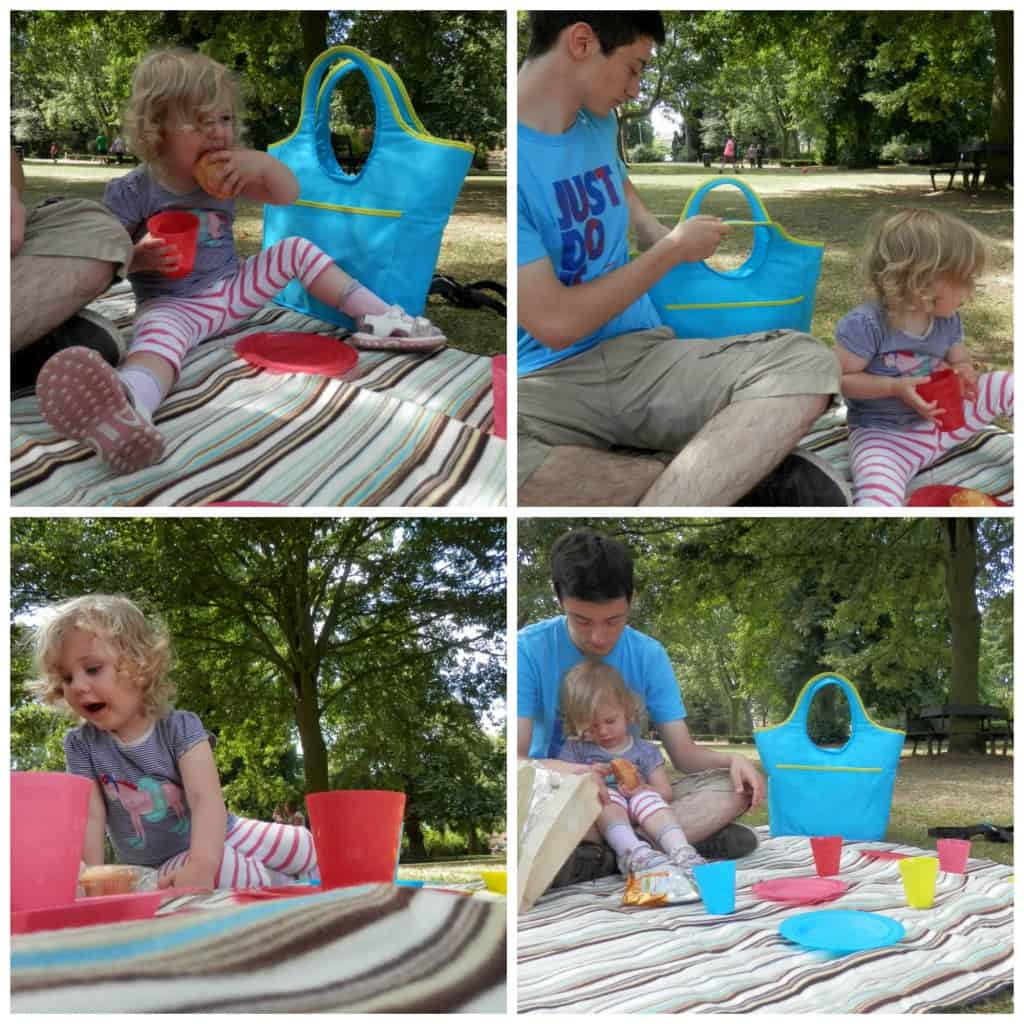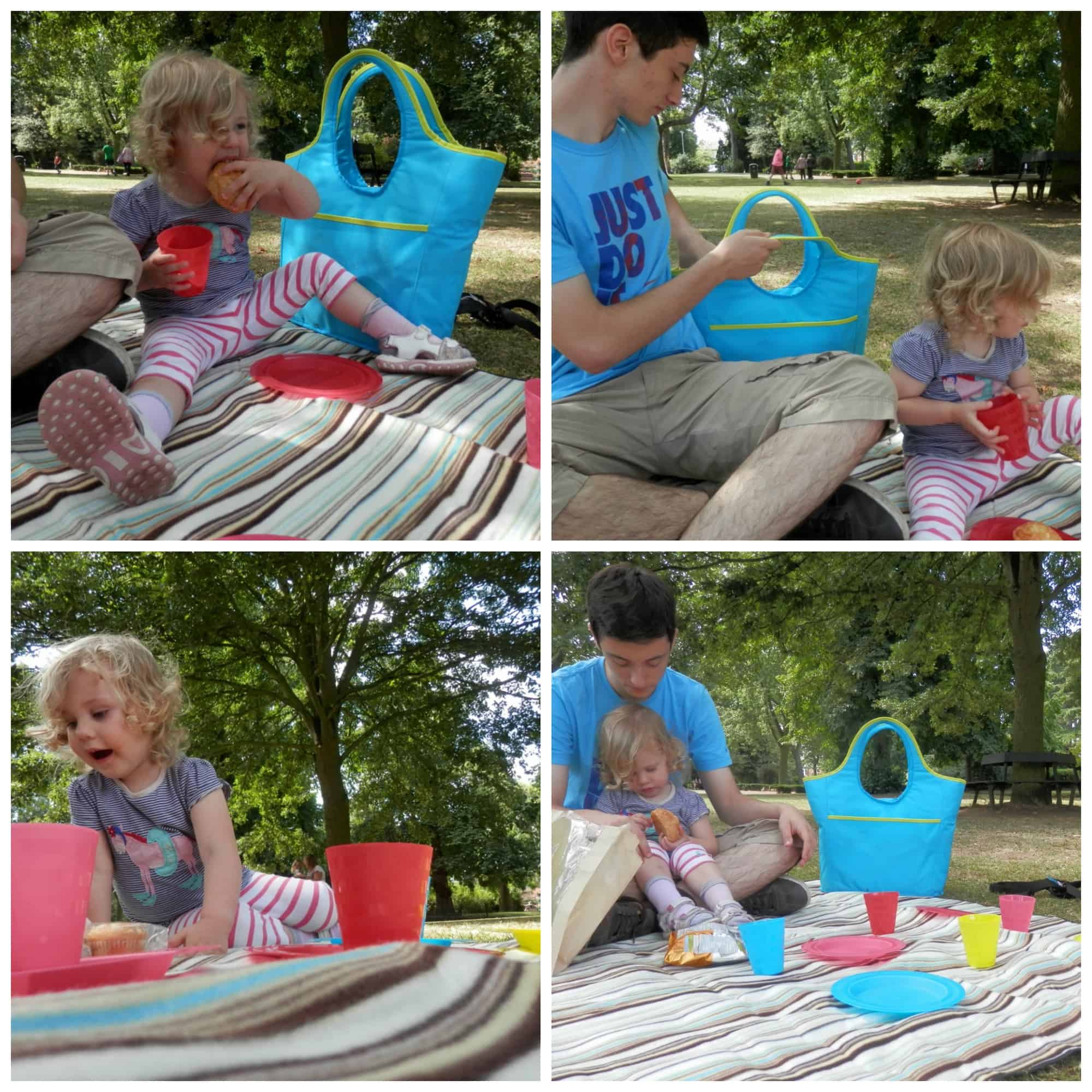 Despite the age difference this pair are really close.  Princess calls him My Teen, like My Mummy and My Daddy.  It's the cutest thing.  She really enjoys spending time with him, so getting him to leave the pit of his bedroom and spend sometime with her makes her so very happy.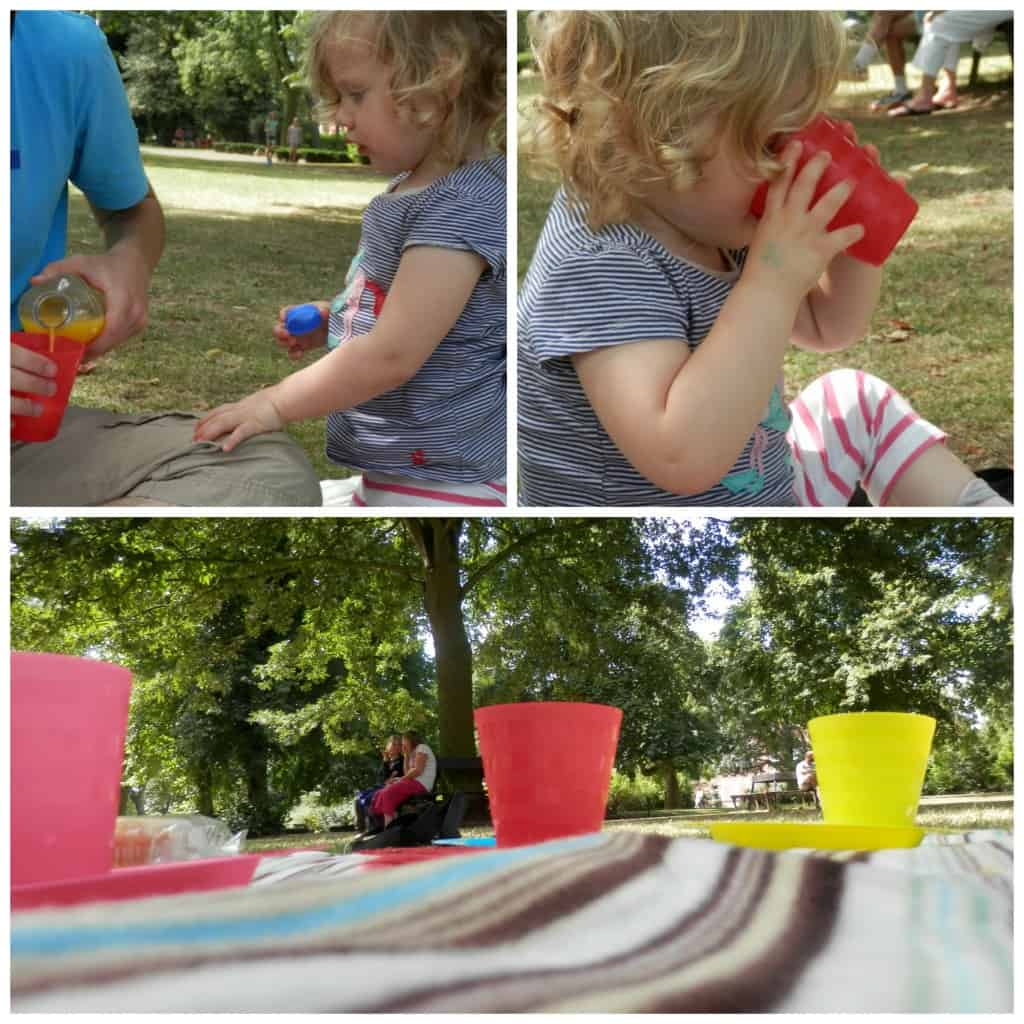 Who doesn't love a picnic on a lazy summer day.  Making the most of these days are so important to us with Teen venturing off in a few years to University and time flying by so quickly.  A simple thing like a picnic feels like such a treat when your little, but really we just grabbed the cool bag, some picnic plates and cups and a few treats from the shop.  It wasn't a big deal at all, but we all had such a lovely afternoon.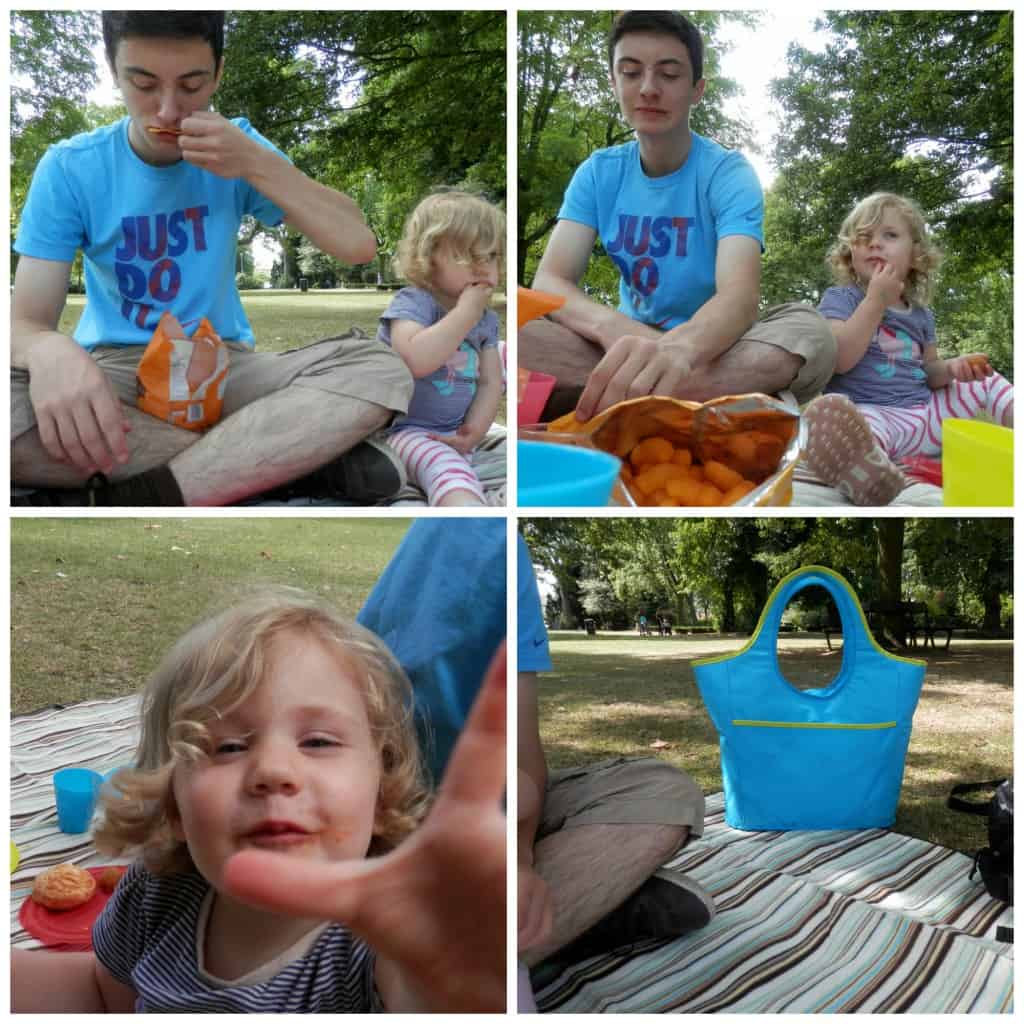 Princess really enjoyed her picnic with her big brother, and once she was fuelled up they ventured of to the swings together….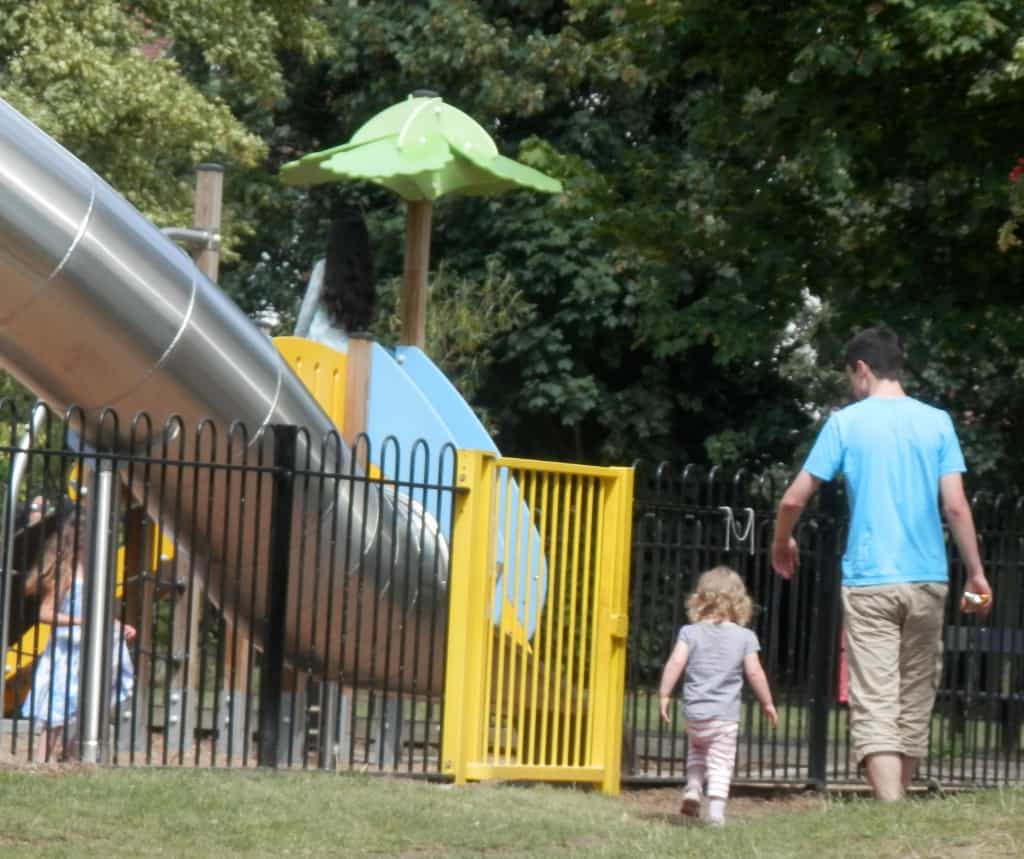 Do you like picnics?  When did you last go and who did you take or have you got one planned?  If you haven't how about this weekend…
We were provided with the Wilko Bright Picnic Plates, Cups and Babylon Picnic Tote Cooler Bag by Wilko in exchange for this post.  We really enjoyed using them.  The fun summer colours were great and the Cool Bag kept our picnic fresh.  The plates and cups were great coming in sets of colours so you knew who had which set and were ideal for little hands.  They stacked well and didn't take too much room either as well as being dishwasher and microwave safe.  Wilko have a great value picnic range to help you enjoy the good old British summer.