Recently I was given the exciting opportunity to work with Wilko to update our bathroom.  This was amazing for us as we hate our bathroom, really hate it!  We moved into our house 2 years ago, and not being the D.I.Y types we haven't made any alterations.  I was hoping that one day we might get a new bathroom, but with babies, maternity leave and replacing cars I've resigned myself to it not happening any time soon.  But it can't stay as it is either, after all a lady should enjoy using her bathroom, shouldn't she.
At the moment it's a really cold blue, which has gone a bit streaky over time.  I doubt it's bathroom paint to be honest.  The towel rail fell of ages ago.  We only had one and it wasn't enough to hold towels for 2 adults and a teen anyway, hence it falling off!  One of the light pulls is missing and I've never had a nice mirror in there.  It's pretty unloved to be honest, but the things that are wrong with it can be put right, pretty easily and with a very small budget.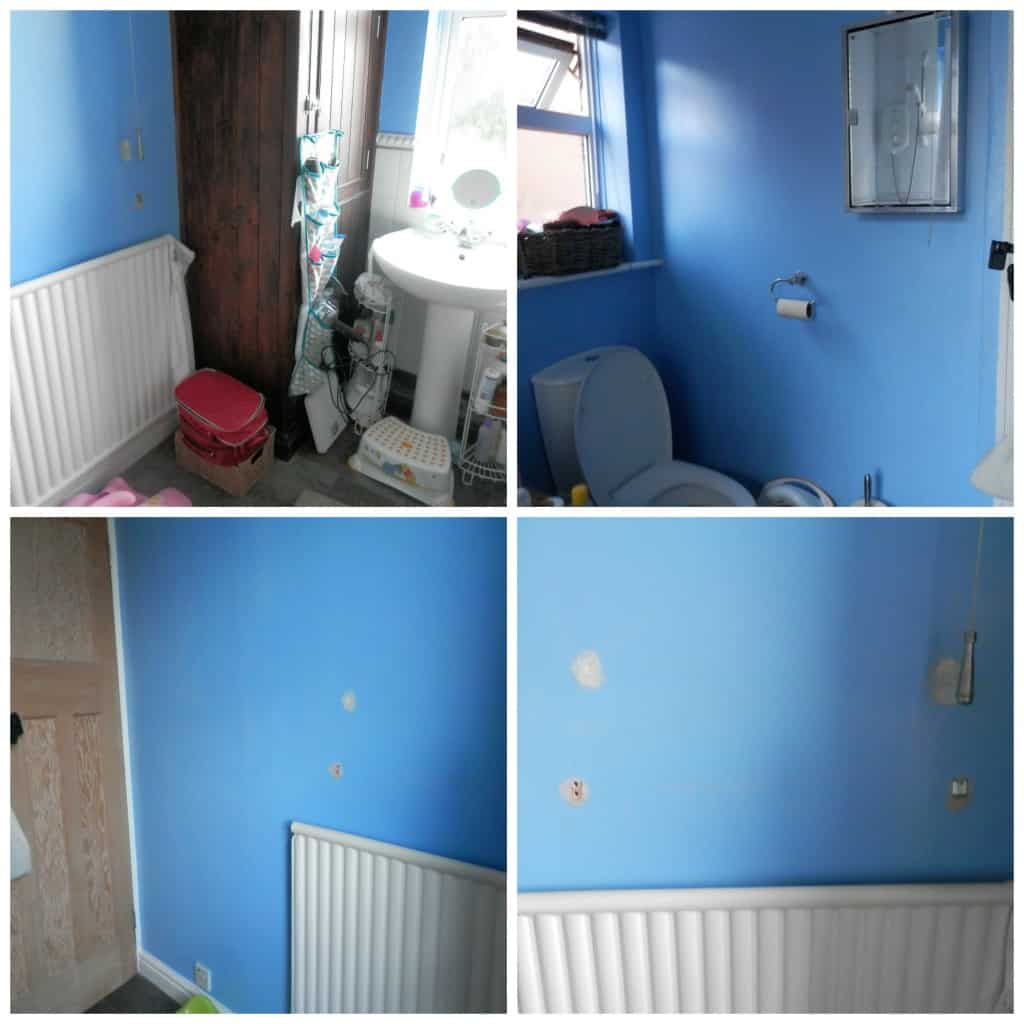 I wouldn't say I'm great at the whole makeover concept.  I tend to buy things a bit willy nilly and I just don't have a good eye for picturing what goes together very well.  One thing blogging has introduced me to is the wonderful world of Pinterest and how it can help interior design novices just like me.
Wilko's has made sure all of it's online products are 'pinnable' and this has made it so easy for me to decide what's needed most to give my bathroom a new look.  It's saved me getting things I don't need and creating more clutter!  That's got to be money saving too, right?
So now to grab my paint brush and overalls and give this horrid bathroom a lovely new look.  You can pop over to my board on Pinterest to see the items that Wilko have supplied in exchange for my Mini-Makeover posts and have a go at creating your own new look.  Have you thought of using Wilko for your home make over?