Today I feel like I should have done more, I should have spoke out, I'm so disappointed in myself.  There are some things I cannot stand, and abuse and racism are up there right at the top of the list.  So why didn't say I something, why didn't I step in.  I can't believe I didn't help that family. What must they have they of thought of me?
We decided to visit the farm today.  We realised we hadn't been since Pudding was born, so over 3 months now.  We started of in the play area, so Princess could eat her pack up, before venturing of to see the animals.  There was a family there, Mum, Dad, and two children enjoying the play area, just minding their own business.  They might of been Spanish, but I couldn't be sure.  The children were happy playing and the parents were looking on from the picnic table.
We went to see the gardens and the animals, but came back to the park so Pudding could have a feed and Princess could play before heading home.  There were two older girls, say 14, sat on the slide making it difficult for the small children to use the play area.  The play area is designed for little ones, not teenagers.
It became apparent they were blocking the slide so the family could not use it.  It was then obvious they were mocking them, pretending to speak in different languages, being generally rude and intimidating.  Being racist.  The family took as much as they could before they finally felt so intimidated they had to leave.
I said nothing to the girls.  It was on the tip of my tongue, but all those things that go through your head stopped me.  'Will they kick off at me?', 'What will happen if they do?'.  I needed to feed the baby, and if they could be so cruel to a family with children, what would they make of breastfeeding.  I didn't feel I could draw attention to myself with a baby in my arms.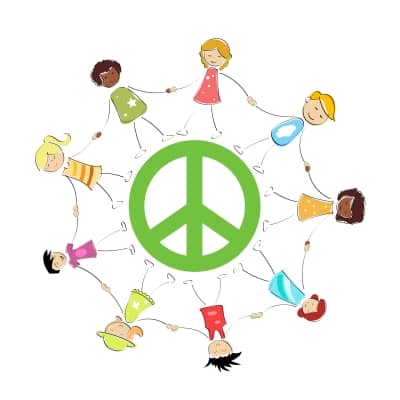 But how did that poor family feel, did they think I was condoning their behaviour.  Did they think no one would stand up for them.  When the family and the girls left, I commented to the other Mum there on how awful the behaviour was, but how difficult it was to do something given the circumstances.  The irony of the situation was one of the teenagers was dual heritage, so I really didn't get how she could be so rude to this family.
I couldn't not do anything, so I trundled of, babe in arms, to find a member of staff and reported what we had witnessed.  The girls were known to them and shouldn't have been on the farm.  They had caused trouble before.  I wish I'd spoken to someone sooner, I wish I'd let the family know it wasn't OK and that they had my support.  I wish I'd have done more.
I'm in no doubt that the incident ruined their day, going home frustrated and angry, at the behaviour they'd experienced and perhaps feeling that no one cared.  All they wanted was to enjoy one of the last days of summer with their children, like we all do, and were met with racism and intimidation.  The fact that two relatively young girls felt it was OK to behave this way worries me even more, and where they learnt it from just doesn't bear thinking about.  Today was a stark reminder that there are some very cruel people in the world, and they can start being cruel at a very young age.
There are many people and organisations that are in a position of social responsibility and have a duty to tackle this kind of behaviour.  I very much hope these girls come into contact with them sooner rather than later.
Have you ever witnessed racism?  How did you deal with it?  What would you have done at the farm?
Images courtesy of Freedigitalphotos.net/Digitalart