I've not been writing about my weight loss journey recently as it became obvious I had become distracted.  My focus had wavered and my thoughts had been crowded by things that were making me emotional and stressed.  I am an emotional eater and when I am stressed I'm faced with an overwhelming urge to binge.  To be honest, there were a few incidents, binge incidents that is.
I have been finding myself in the kitchen seeking comfort, looking for things that will provide me with a metaphorical hug from the inside.  I have had my weight loss mission in mind, thanks to by vision board, so I've tried to minimise the impact by using my cheat desserts and small amounts of more satisfying dark chocolate, but for a few weeks I haven't felt dedicated to my cause.
I had to face my anxieties, deal with them head on and get control of my head space. This strategy has worked and I am feeling more focused on my health and well being once again.  It has been a useful lesson about my relationship with food and my emotions.  When the urge to comfort eat starts to overwhelm me I must deal with the issue in order to progress.  An even keel is definitely required .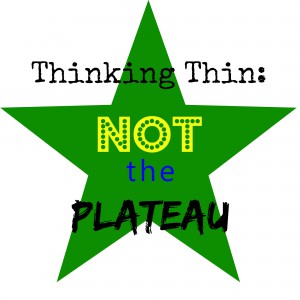 When I stood on the scales this morning, I thought I'd be talking to you now about how my weight loss had plateaued at the very best.  It was going to be a positive post about how this should be celebrated and that as long as I am not gaining weight I am winning. Staying positive through a plateau will always help in your journey, do not let this be a time you beat your self over the head for not losing and give up.  The pounds that have been lost will slowly start creeping back.
I was shocked and delighted that I can actually report I have lost more weight since my last post, despite still not getting to grips with the whole exercise issue.  This is still a work in progress with no real dedicated exercise but I am being more active with the family to compensate.  It's definitely a start.
So this is how my weight loss journey looks today:
Starting: 17st 4lbs
Today:    14st 10lbs
Total Loss:     36lbs
To say I'm delighted is an understatement, not only am I happy with this progress but I am also enlightened about what I have learnt about myself along the way.  These lessons will come in handy down the line.  We all know life throws curve balls from time to time, but I will be far better placed to deal with them and control my eating urges.  I have realised that comfort eating is a way of wallowing and allows for self indulgence, for me at least.  A healthy mind is what is needed for a healthy body and needs to be maintained for my success.
Does stress effect your eating habits?  Do you have any tips for dealing with it?