Princess has spent a lot of time at nursery since she was 14 months old. It was only a month ago that we reduced her days from full time to 3 days a week so she could spend some more time at home with me and her baby sister. There are a whole host of reasons why that happened which I won't go into right now.
She loves her nursery, it's a busy environment in which she thrives with a vast array of play and creative opportunities to keep her busy all day.  Imagine the challenge I face keeping her busy when she's at home with us.  For, I bet it's like going from fifth gear to second!
Having activities at the ready is crucial on days we are just around the house. Sometimes I create my own activities from ideas I find on the internet, but we also like to try out craft kits. These ready assembled activities can be a great for a quick activity and also help with inspiration for other craft ideas when you've exhausted painting, sticking and play dough (not that there is anything wrong with painting, sticking or play dough).
Wilko recently sent us some of their craft and colouring activities to try out. Wilko is not the first place I'd try for craft activities but now having seen their range, it's definitely somewhere I'll be using to find things to keep Princess busy in future.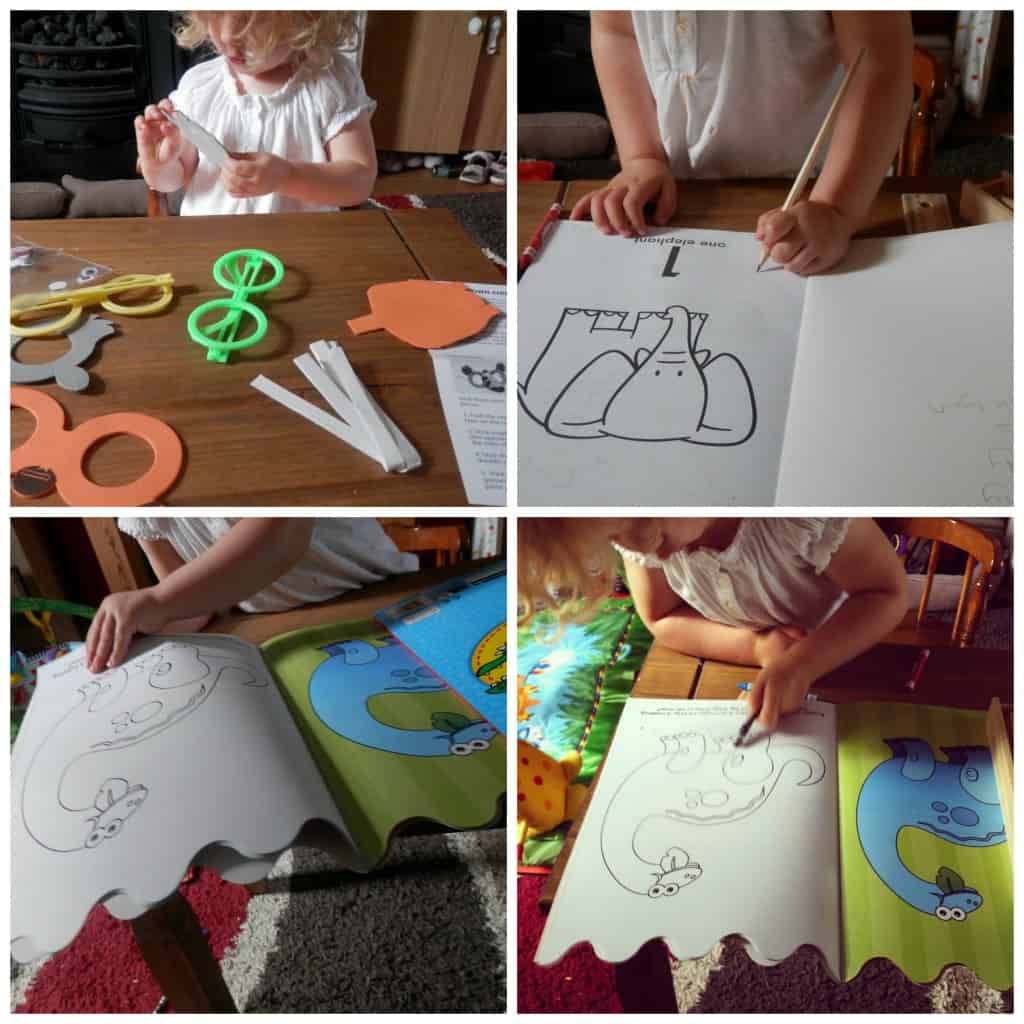 Wilko sent us Dinsour Colouring, Number Colouring, Glasses and Flower Making Kit. After a busy morning out at gymnastics and watching the helicopters at the local airport, we decided to put these activities through their paces.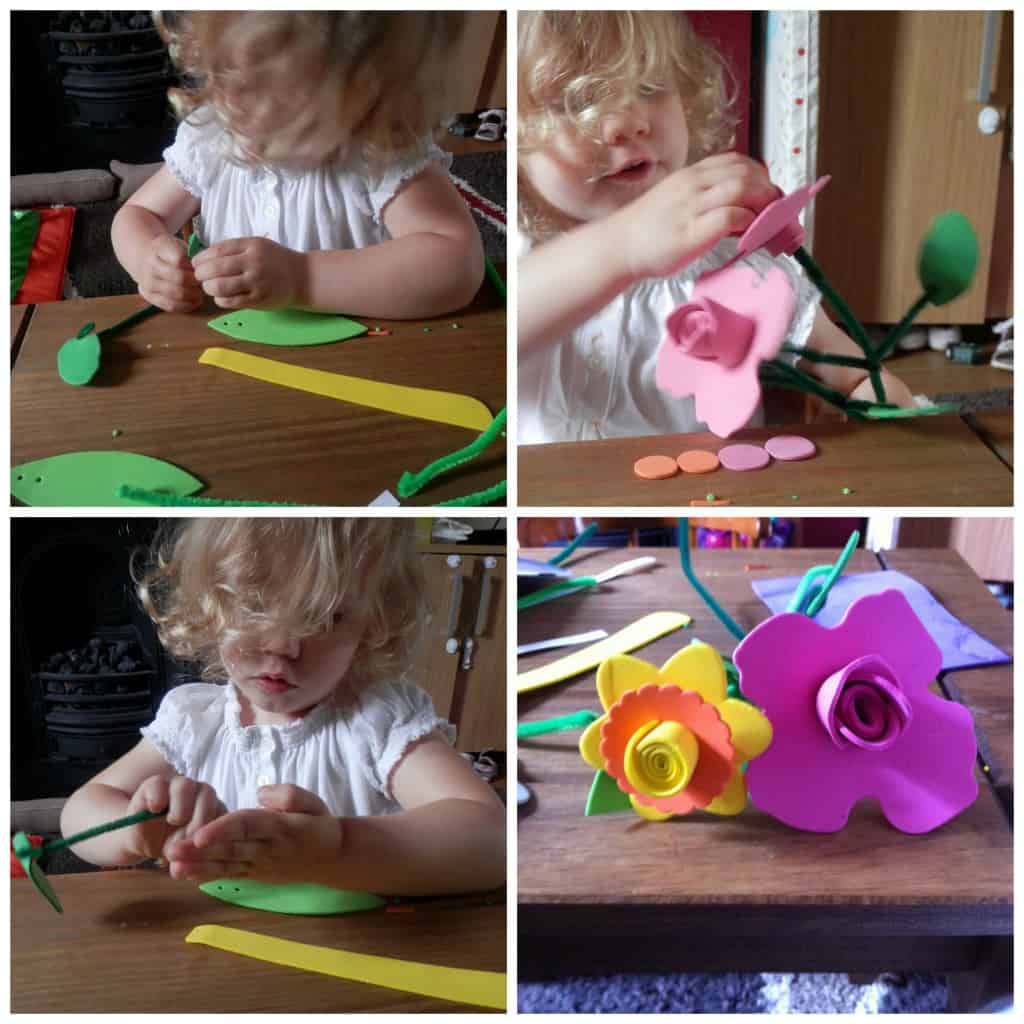 What we liked
We really enjoyed making the flowers together. This was a great activity. There was hardly any glueing involved and the finished flowers looked great. It would suit a child from 4 upwards as an activity to do on their own. The instructions were great, being in pictures was so easy to follow.
The colouring activities were lovely. Princess is really into counting at the moment, so going through the book and getting familiar with the numbers was ideal for her.  We loved the copy and colour dinosaur book too. The pictures are lovely and colourful, easy for kids to identity how to copy them.  Having colouring books with an extra dimension to them like copying or counting was great at holding her interest that bit longer, and a lovely educational tool.
What We Didn't Like
We didn't get on quite so well with the Animal Glasses. The instructions weren't ever so clear and they were a little bit fiddly. This was a real shame as my daughter loves glasses and I wish we could have produced a finished article.
Recommendation
I would definitely recommend Wilko as a place to go to for craft supplies for children, they are good value and often have a 3 for 2 deal available. We had a fun afternoon trying these activities and crafts out together and we will be colouring and making flowers again, even if the glasses didn't go quite so well.
Princess was below the recommended age for some of these activities, which meant there was a lot of Mummy help going on. This however helped us have a really good shared activity as opposed to her doing it by herself.
Where do you buy your children's crafts from? Have you thought of Wilko's before?