Wow, another week comes round so fast doesn't it.  Or is that just for people on maternity leave? Maybe it is.  It didn't seem to go so quickly before our little Pudding arrived, in fact there were times when it felt like time had come to a grinding halt.  I'm certainly grateful that's over 😉
I'm joining in again with Polly's 52 Week's of Gratitude as I'm really enjoying the process of reflecting and owning what has made an impression on my week.  I'm often to busy thinking about what the future might hold, and forget about what is and what has been. I think this is why I don't seem to hold onto memories very well.  The future is uncertain, it's the future after all.  Going into it with the achievements of what has been makes it a less daunting place.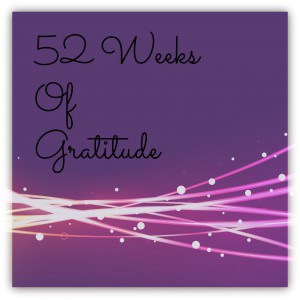 So here's my list, and what a week it has been for us here at Zena's Suitcase:
My husband got the job he was head hunted for, so proud of him.
A leisurely breakfast with my sister and little Pudding.
Watching Princess start to play 'with' her friends.
That little Pudding's injections are over, for now at least.
That teen has decided a social life IS worth leaving his bedroom for.
A surprise meeting with some Mum's I spent my last maternity leave with.
Discovering a sensory play centre that Princess AND little Pudding really enjoyed.
For the voice of reason that is my husband.
For the lovely comments this post got this week.
For 'Pets at Home' even though Princess was a little disappointed they didn't have dinosaurs.
So how did your week go?  What have you been grateful for?