I hope you enjoyed last weeks piece.  I really enjoyed writing it.  So much so I'm going to have another attempt.  Sara's word this week is 'Books' so here goes….
She already felt different, like she didn't quite fit it in, so this was just another thing.   It was her turn to sit with the teacher and read aloud.  She wasn't getting through her books as quickly as the other kids in her class.  She wondered why everyone was speeding ahead of her.  Could she really be that slow?
She was quite a bright child and didn't usually have a problem with her work, so this was confusing her.  She didn't get many 'well done's' at home, so getting her school work right was a big deal.  It was somewhere she was noticed.
The teacher spotted that no one was signing her reading diary.  'Do you read with your Mum?', she asked.
She thought quickly, 'I didn't think we were allowed to Miss' she replied and panic began to set in.  She really didn't fancy asking her Mum to listen to her read.  It hit her that this was another thing 'normal' Mums did.  Another shard of pain hit her followed by the usual sense of disappointment.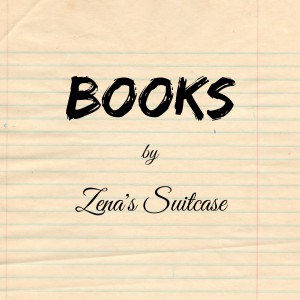 She loved school, she felt safe there and she really didn't like the feeling of doing something wrong.  Her Mum wasn't really interested, she had her own drama going on. She never came to parents evening or asked her how she was getting on.  In some ways it suited her as she knew she could just get on with it, school that is, without the chaos.  She'd just die if her Mum started shouting at the teachers.  She didn't want them to feel sorry for her.  It would happen sooner or later though.
She went back to her seat and felt distracted for the rest of the day.  What was she going to do?  Her Mum was never going to sit and listen to her read.  It would help if she didn't have those funny turns.  It started with giggling, but no one was quite sure what at.  Then there was always a row, but you could never be sure who with, who's fault it was going to be this time.  Sometimes it was her's but she was too young to really understand it all, but she would one day.
All she could think was she would have to fill in the reading diary herself, she needed to get ahead, she needed the teacher to say 'Well Done' and get that gold star, but she was so far behind, she could never read all those books.  She would have to lie, this was something she'd never done before…