I know how this stuff works.  I've been in this parenting game for nearly 17 years now.  I should be well practised at it for crying out loud but I didn't appreciate what a game changer having 2 under 3 years old would be.  It's not that it's easy with one, but when you have two or more, with very different needs, it's a daily challenge to be calm and consistent.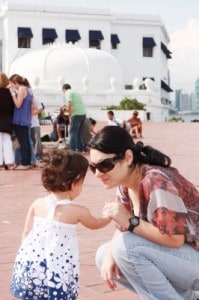 I aspire to be a calm gentle parent, I know it works and I know how to do it.  It's not necessarily a tact that comes easy to my husband, so while I'm honing my own parenting techniques, I'm also trying to steer his too.  If only he'd sort his self out, then I'd have a bit more energy for getting my job right.
I've never felt that raising my voice works, but shock, horror, I have done it, and guess what.  Surprisingly, it didn't work!  I try and reach for those firm and authoritative tones that command control and hope they achieve the discipline that I'm after.  But they never seem to work in the time frame I'm faced with.  Why does little Princess not understand that we haven't got all morning to get ready and that her gymnastics class will not wait while she tries to clean her teeth and put her shoes on, on the wrong feet of course.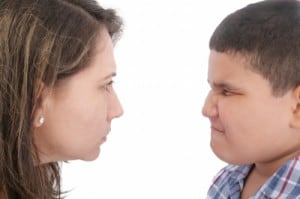 Distraction, another tried and tested parenting technique, also seems to wash straight over my particularly defiant 2 year old.  When any of my children have started to become a little bit, dare I say, naughty, or put themselves in harms way, distracting them has been a perfect way to avert crisis and far too many tears to mention.  This toddler though is far to clever for her own good, and clearly studied the 'What Your Parents Will Do To Try And Get You To Do What They Want', book.  Just when did kids get so smart!
When she asserts, 'I want to do it myself', I've always let her try, taking over and hurrying her never gets it done any quicker.  I get she has to try, she just wants to be independent, which isn't to much to ask is it, apart from when we have to be out of the house by 9.30am.  Then I wish she would just let me do it, or she's leaving the house with her dress on back to front! Then what will the other parents think.
Shouting is just the ultimate fail in the parenting stakes, for me anyway.  When I have lapsed and my 'angry parent monster' appears the look of fear on their little faces fills me with guilt.  All of a sudden you're not trying to tell them they aren't having anymore chocolate,  instead you're  trying to calm a heartbroken child with floods of apologies for being cross.  Everyone has chocolate then!
All these parenting gems were so easy when there was just one small child to contend with, but now there is a toddler and a baby in the mix the number of times I fail has increased, and so my parenting guilt has too.
I don't want to be a perfect parent, I think making mistakes and how you deal with them is an important part of being a good role model.  I'd just like to be a bit calmer, a little bit more patient and quite possibly a bit more in control, but am I asking too much with broken sleep and a family to herd!  Will it come back in time, I do hope so.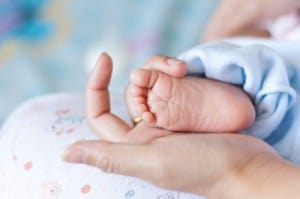 We are faced with 'parenting' ideals and fashions on the latest must follow methods. Those that preach these 'styles', of course have to be dedicated to their particular drum, but is this helpful to the normal, tired, weary parent that most of us look in the mirror at, or is it just another stick to beat ourselves up with?  I think I'll just aspire to being a normal parent from now on, one that is totally devoted to all her offspring, but may not get it quite right when she was up every hour the night before with baby as that first tooth popped through.  Hopefully then I can stop feeling like the Jekyll and Hyde of gentle parenting that I seem to have become.
Mother Speaking To Her Child" by David Castillo Dominici,Newborn Baby Feet" by kangshutters, Conflict With Mother And Son" by David Castillo all courtesy of http://www.freedigitalphotos.net/