If you caught this post earlier in the summer you'll know things were getting a little fraught around here.  We started the journey of trying to get Teen a part time job, and it wasn't easy.  It wasn't that he wasn't willing but he didn't necessarily appreciate the effort that goes into looking for work.
It's also a challenge for a teenage lad to find work for a whole host of other reasons to do with availability of jobs, perceptions of today's youth and that the good old fashioned Saturday job seems to be a long lost thing of the past.
It took us until the very end of the summer holidays, but his efforts finally paid off and Teen was offered some shifts at the local Morrisons (thank you Morrisons!).  He had 2 interviews.  He researched the ethos of the company and typical questions he could be faced with for the role he was applying for (thanks Google!) so he felt prepared.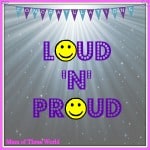 He pulled out his friendly and conscientious persona (which I have still yet to meet) and got through the interview process to start his induction about a month ago.  This weekend he received his first pay cheque!  What an achievement, I was over the moon!  Teen, as always, showed little enthusiasm for this major life event, where as I was excited for his step towards adulthood and paying board (one can but hope!).
It's all coincided rather conveniently with some changes we have had to make to his savings accounts.  He no longer benefits from those high savings rates child accounts attract and has had to think about the reality of how to make his money work for him while he saves for Uni.
Whilst sat with the nice young man from the Halifax it comes to light that Teen would like to save practically every penny he earns to go towards going to Uni and leave practically nothing for, what shall we call it,  leisure activities.  I wonder who he thinks will be funding those then…..
Que another of life's lessons that need to be learnt, quickly!