Recently, the lovely people at Infacare sent us their baby bath and new night time baby bath to try out with Little Pudding.  We've always been really careful with what we use on all our children's skin as they have all had bouts of sensitivity at one point or another.
Bathtime should be fun time, and not a cause for concern when it comes to baby's skin so we were keen to give Infacare a trial run and see if it suited our little ones.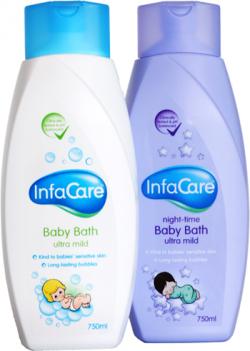 The first thing that's great about the Infacare Baby Bath range is the size of the bottles. They are great value for money at just £3.49 each.  These bottles are going to last us quite some time.
The other thing that struck me was how lovely and soft the Baby Bath made the water, reassuring us it was going to be kind and gentle on little Pudding's skin (and her big sister's too!).
We are very lucky in that all of our children seem to really love bathtime.  It can be a lovely time to bond with baby and a fantastic way to get Dad involved with the routine.  Daddy is chief bather in our house and has his own routine when it comes to saying goodbye to all the bath toys when it's time to get out.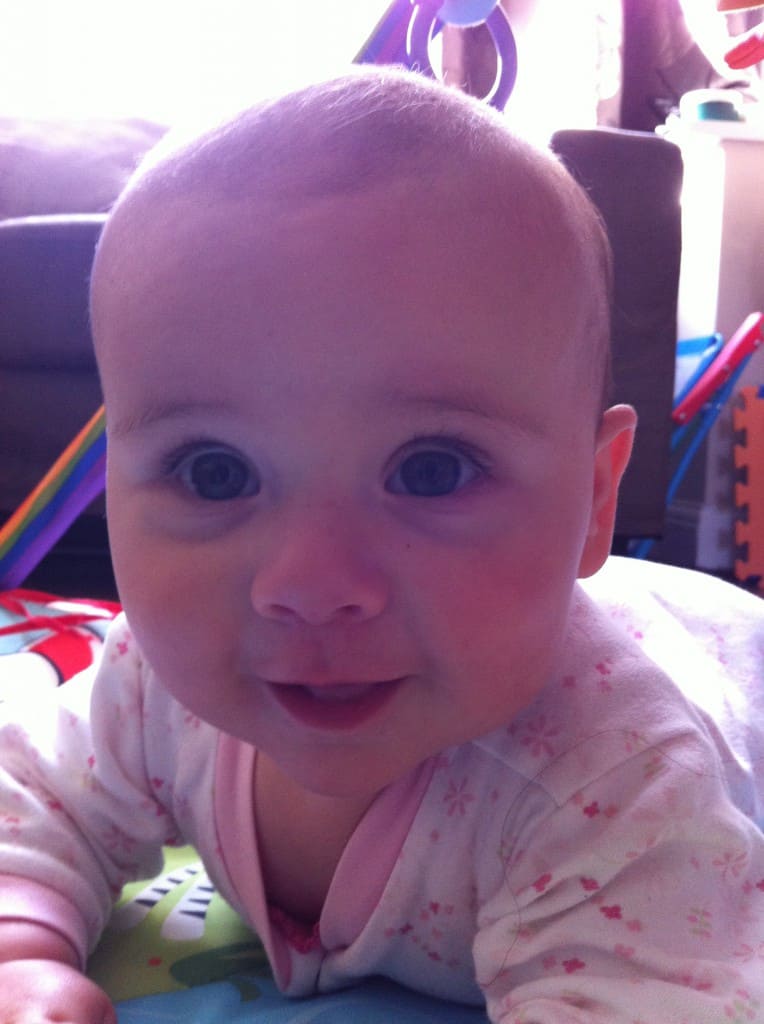 Here's why bathtime is great for bonding with your baby:
There's loads of eye to eye contact, especially with small babies.
Bathtime is very tactile as you support baby, wash & dry them.
A few simple toys can make it great fun for baby.
It's a lovely time to talk or sing to your baby.
Babies can often feel really relaxed and calm in the water.
Parents support their child with bathtime for many years, beyond nappies, feeding etc so making it enjoyable for both of you from birth will make things easier in the long run.
Does your little one enjoy bath time?  Do they enjoy lots of bubbles?