Wow, 17 years old already, now where on earth did that go?  You've arrived at that strange grey area between teenager land and adulthood where you know so much, but still need to learn the lessons only responsibility can teach you.  I just hope I have equipped you with enough to learn those lessons and not make quite so many mistakes as I did.  To be honest, you'd have to be going some to make as many mistakes as I did.  You certainly have the art of common sense on your side, which I am hugely proud of you for.
What a year it's been for you.  The first part was focused on your exams.  I think a bomb could have gone of around you and nothing was going to stop you getting the grades you wanted.  That kind of dedication will serve you well.  I have every confidence you will be a successful software engineer one day if that is what you want to do.  I know you will study hard and seek out opportunities that will make this happen.  I am already incredibly proud of what you have achieved, and I know this will only continue.  You can't blame me for worrying though, you spend a lot of time gaming, and I'd hate for you to miss out on your grades for to much Counter Strike.
You welcomed your new little sister in the middle of your exams after watching me have a difficult pregnancy.  I know you noticed even though we didn't talk about it.  I'm glad it didn't phase you.  You're an amazing big brother to your little sisters.  I can see the love you have for them in the smiles you share.  It's written all over your face, and you have their complete adoration in return.  These gifts are priceless and I'm so glad you've got them.  I know how long you waited for them, but it was worth it wasn't it?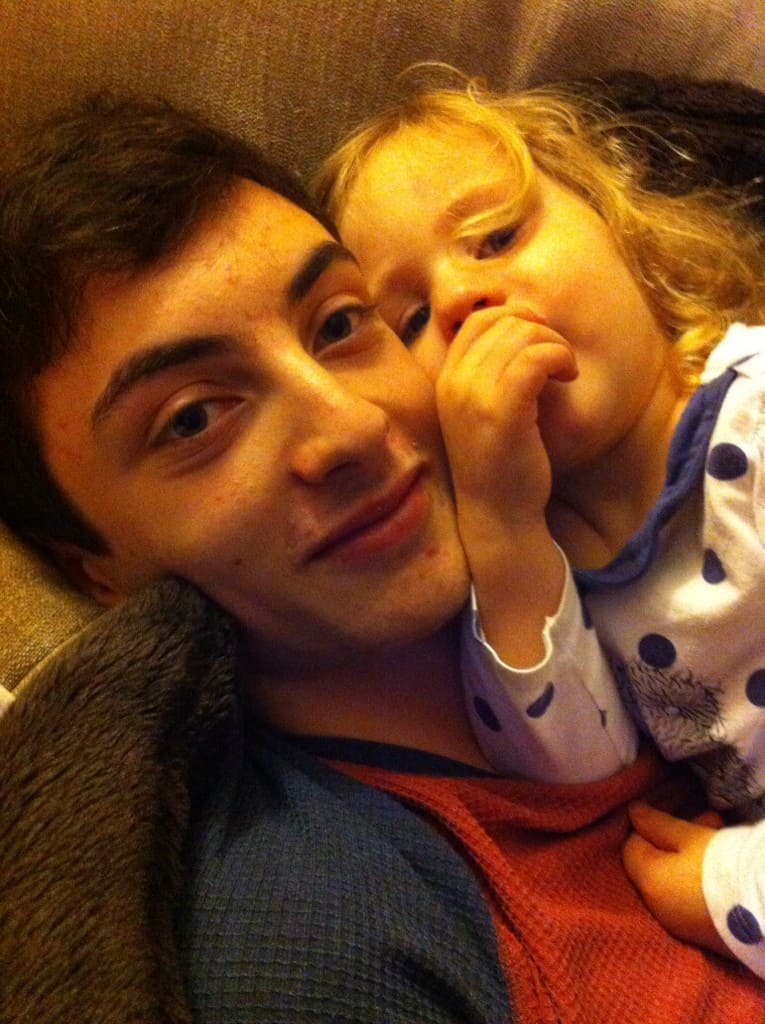 You've ventured into 6th form and you've taken on a lot.  Physics, IT, Maths and Further Maths are meaty subjects for anyone.  You don't seem to be phased by it but you do need to be a little more organised, perhaps a little less time on the computer will help?  Your exams aren't far away, I know you'll do what needs to be done, but of course I'll have to check up on you a bit.  I wouldn't be doing my job otherwise, would I?
You got a job too!  I'm super proud of you for this. It's not easy getting work these days, but you did it and you seem conscientious and diligent so hopefully they'll keep you on. You'll have a good starting block for Uni if you can save some pennies, keep up the good work!
Not everything has been so great.  It's nearly a year now since you've seen your Dad.  I wish you'd talk to me about it more.  It can't be easy for you.  All I can say is I'm sorry for how it's turned out, don't ever think any of it is your fault or anything to do with you.  You have done your very best to support your Dad and be there for him, more than anyone your age should have been expected to do.  It's a shame he couldn't have been more of a Dad in return for you as he has missed out on so much.  All I can say is you need to focus on your life and your future, and your not to worry about his.
I know I annoy you immensely, I'm to nosey and ask far too many questions.  I wish you'd just share a little bit more of your life with me, that is all.  I hope we get past this phase.  I ask about your life because I care about you and I'm interested.  I had a family that didn't care about me, and it sucks.  I'll keep being interested as that's what Mothers do, hopefully one day you'll get used to it.  Hopefully we'll start to talk more.  It's so important, people who don't talk, have distance, and I really don't want that for us.
It was me and you for such a long time, and I absolutely treasure those years as much as I do having the tribe we have now.  If it wasn't for you I wouldn't be the person and Mother I am now.  Everything I did was to give you a life I hadn't had.  If I made a mistake, you were the reason I'd put it right.  I haven't been the perfect mother, but I hope I've been good enough as you embark on your own journey into adulthood.  It's such an exciting chapter for you, which makes my sadness as you prepare to fly the nest much more bearable.
Wishing you the very best that life has to offer.
Happy 17th Birthday!
Lots of Love, Mum xxx